Teollisuuden hiilestä irtautuminen
Synteettisten ympäristöystävällisten lentopolttoaineiden suuren mittakaavan tuotantomahdollisuuksien tutkiminen
VATTENFALL, SAS, SHELL JA LANZATECH alkavat yhdessä tutkia maailman ensimmäisen synteettisen ympäristöystävällisen lentopolttoaineen (SAF) tuotantoa LanzaJetTM "Alcohol to Jet" -menetelmällä suuressa mittakaavassa Ruotsissa. Sen sijaan, että tuotantoprosessissa käytettäisiin uutta fossiilista materiaalia, synteettinen SAF-polttoaine tuotetaan käyttäen fossiilivapaata sähköä ja kaukolämpöjärjestelmästä saatua kierrätettyä hiilidioksidia.
Tavoitteena on, että uudessa tuotantolaitoksessa tuotettaisiin vuosittain enimmillään 50 000 tonnia synteettistä SAF-polttoainetta, mikäli investointipäätös myöhemmin tehdään. Synteettinen SAF-polttoaine, jota kutsutaan myös sähköpolttoaineeksi, tuotetaan fossiilittomasta sähköstä ja kierrätetystä hiilidioksidista "Alcohol to Jet" -menetelmällä, jonka ovat kehittäneet LanzaTech ja Yhdysvaltain energiaviraston Pacific Northwest National Laboratory (PNNL). Kun tuotanto pyörii täydellä teholla, laitos voisi tuottaa SAS:lle jopa 25 % sen maailmanlaajuisesta ympäristöystävällisen lentopolttoaineen tarpeesta 2030-luvulla.
Yhteisessä tutkimuksessa on saatu lupaavia tuloksia projektin kannalta, ja kaikki kumppaniyritykset haluavat nyt tehdä perusteellisia analyyseja. Pyrkimyksenä on uuden tuotantolaitoksen käyttöönotto vuoden 2026–27 tienoilla lähellä Forsmarkia Ruotsin itärannikolla. Laitos on tarkoitus sijoittaa Forsmarkin ydinvoimalan viereen, sillä siellä on riittävän tehokas sähköverkkoyhteys, jonka avulla saadaan fossiilivapaata sähköä Ruotsin sähköntuotannosta.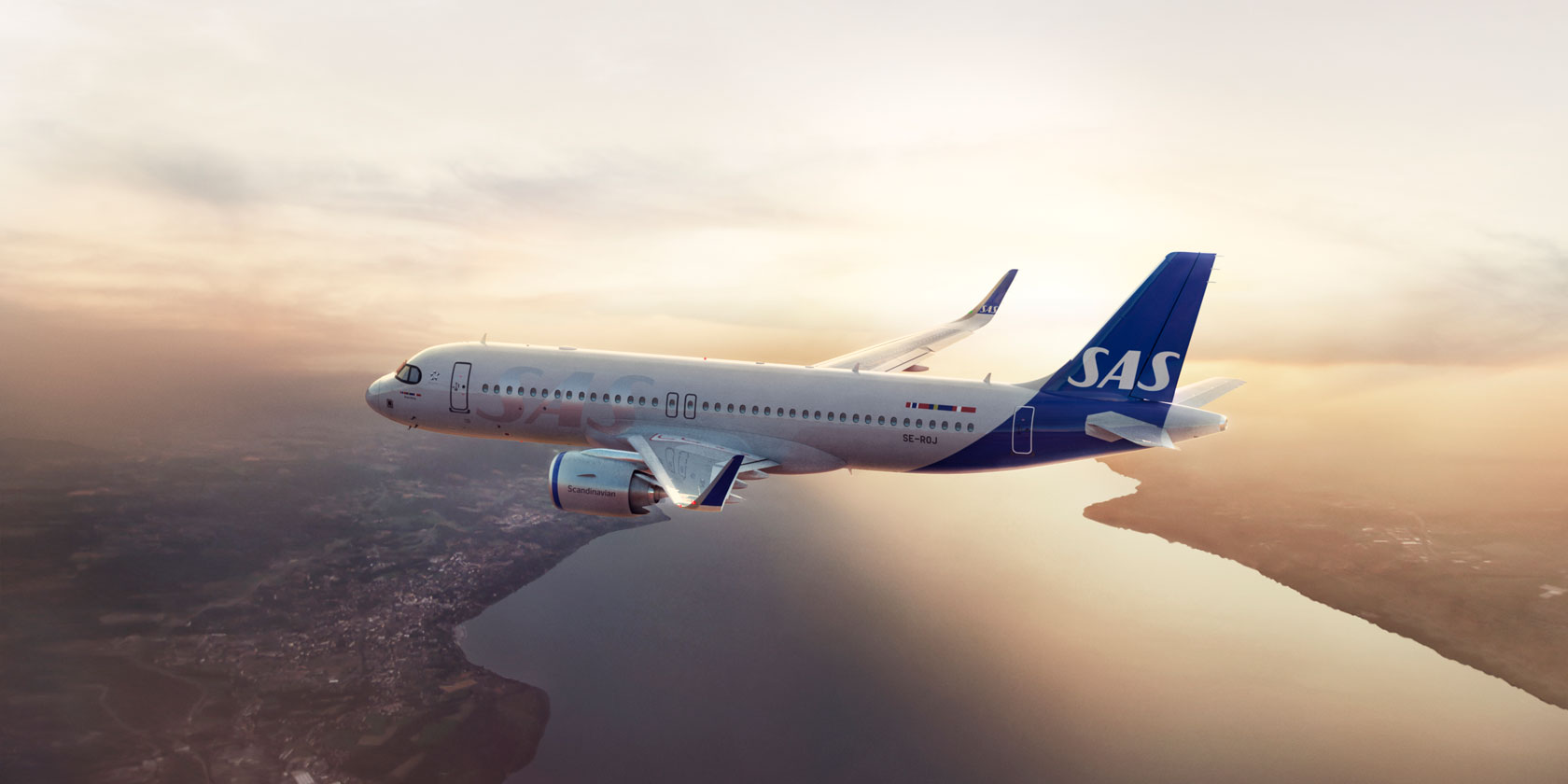 Lentojen sähköpolttoaineen vähennyspotentiaali
Sähköpolttoaine luokitellaan ympäristöystävälliseksi lentopolttoaineeksi (SAF), koska ainoat sähköpolttoaineen valmistusprosessiin vaikuttavat tekijät ovat fossiilivapaa sähkö, vesi ja kierrätetty hiilidioksidi (toisin kuin uuden fossiilisen raaka-aineen tuotannossa). Sähköä käytetään pääasiassa vedyn tuottamiseen elektrolyysin avulla. Vety ja hiilidioksidi voidaan muuttaa etanoliksi ja edelleen sähköpolttoaineeksi ilmailun tarpeisiin.
"Kierrätetty hiilidioksidi otetaan kaukolämpölaitoksesta (sen sijaan, että se vapautettaisiin ilmakehään) ja käytetään sähköpolttoaineen tuotantoon. Siksi sitä kutsutaan hiilen talteenotoksi (CCU). Kun lentokoneen moottorit polttavat sähköpolttoainetta, talteen otettu hiilidioksidi vapautuu ilmakehään sen jälkeen, kun se on hyödynnetty toisen kerran.
Raaka-aineina on tarkoitus käyttää Ruotsin sähkönsiirtoverkon fossiilitonta sähköä ja kerättyä hiilidioksidia Vattenfallin yhdistetystä lämpö- ja sähkövoimalasta Uppsalasta, mistä voidaan vuosittain ottaa talteen noin 200 000 hiilidioksiditonnia. Toisin kuin perinteisissä, fossiilisen öljyn tai maakaasun jalostamoissa tuotetuissa lentopolttoaineissa, fossiiliset raaka-aineet jäävät maaperään eikä ilmakehään pääse käytännössä lainkaan uutta fossiilista hiilidioksidia.
Nykyisten lentokoneiden on varmistettu lentävän enintään 50-prosenttisella SAF:lla, josta sähköpolttoaine on esimerkki, kun loppuosa on perinteistä lentopolttoainetta. Vuosittainen suunniteltu 50 000 tonnin SAF-tuotanto on noin 5 % Ruotsin tämän päivän lentopolttoainekysynnästä ja 20 % Ruotsin SAF-tarpeesta vuonna 2030. Vaikka on selvää, että hiilidioksidipäästöt vähenevät merkittävästi, kun lentokoneissa käytetään sähköpolttoainetta (synteettistä lentopolttoainetta) fossiilisten polttoaineiden sijaan, tarkkaa vähennysprosenttia ei ole tällä hetkellä saatavilla.