Voor leveranciers
Van onze leveranciers en zakelijke partners verwachten we dat zij de geldende regels en wetten naleven ter voorkoming van omkoping en corruptie.
We vragen onze leveranciers en zakelijke partners in alle landen waar ze actief zijn te voldoen aan de regels voor correct gedrag en maatschappelijk verantwoord ondernemen, zoals beschreven in onze Vattenfall Gedragscode voor Leveranciers.
Klokkenluidersregeling
Vattenfall heeft een interne procedure voor medewerkers die melding willen maken van een overtreding van de wet of van de binnen ons bedrijf van toepassing zijnde integriteitsnormen. Medewerkers die niet intern willen rapporteren en adviseurs en leveranciers kunnen gebruikmaken van Vattenfalls webbased Klokkenluidersmeldpunt of zich wenden tot nationaal benoemde externe ombudspersonen (advocaten) om melding te maken van vermoedelijk ernstige onregelmatigheden, gepleegd door medewerkers of externe leveranciers.
Ook interessant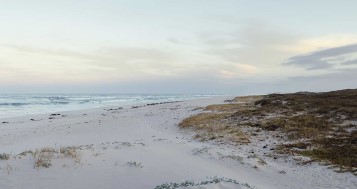 Bij Vattenfall lopen we voorop in de duurzame ontwikkeling van onze maatschappij.