Minder uitstoot
Klimaatverandering is een van de grootste vraagstukken van onze tijd. Wereldwijd is afgesproken de temperatuurstijging tot 1,5 °C te beperken, waardoor de uitstoot van broeikasgassen tussen 2030 en 2050 nihil moet zijn.
De zorg voor het klimaat vormt de kern van Vattenfalls strategie. We werken samen met klanten, partners, overheden en steden om de transitie naar een klimaatneutrale maatschappij te ondersteunen.
Vattenfalls langetermijndoelstelling is een fossielvrij leven binnen één generatie. De ambitie voor 2020 is om de uitstoot tot 21 miljoen ton CO2 te verlagen. We nemen zeer uitgebreide en diverse maatregelen om onze uitstoot tot een minimum te beperken. Naast het verlagen van de CO2-uitstoot werken we ook aan een lagere uitstoot van andere stoffen, zoals zwaveldioxide (SO2), stikstofoxiden (NOx) en koolstofmonoxide (CO).
Hoe we onze CO2-uitstoot verminderen
We faseren turf en kolen uit door over te stappen op biomassa of door centrales te sluiten of te verkopen.
We leveren stadsverwarming op basis van efficiënte gasgestookte warmte-krachtkoppelingcentrales (WKK-centrales). Deze centrales kunnen op lange termijn bijdragen aan de transitie naar synthetisch gas of biogas.
We ontwikkelen nieuwe slimme energie- en warmteoplossingen die diverse bronnen combineren, zoals rest-/afvalwarmte van de industrie, zonnepanelen, warmtepompen, 'power-to-heat opslag' en gebouwen met een laag energieverbruik.
We werken samen met energie-intensieve bedrijven om via de elektrificatie van industriële processen de CO2-uitstoot te verlagen.
We ondersteunen de elektrificatie van de transportsector door voorop te lopen in de ontwikkeling van een oplaadinfrastructuur.
We vervangen ons wagenpark om fossielvrij te worden.
Hoe we onze NOx-, SO2- en stofuitstoot verminderen
We nemen primaire maatregelen zoals gerichte vermenging van kolen (SO2) en het beheersen van verbranding (NOx, CO), om verbrandingsemissies te verminderen.
We nemen secundaire maatregelen voor het reinigen van rookgas.
We schakelen over op biomassa, wat vooral bijdraagt aan een verlaging van SO2-uitstoot.
We bouwen kolengestookte centrales om naar gasgestookte centrales.
Gerelateerd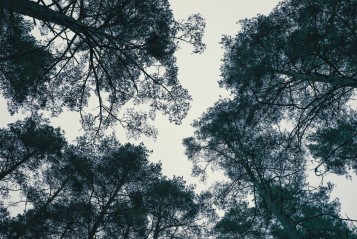 Milieuprestaties zijn van fundamenteel belang voor Vattenfall en voor de samenleving.