Access, certificates and forms
Before you can come and work at Ringhals, we need several certificates from you. The types of certificate required depend on where you will be working.
Preregistration
You can collect your access card on weekdays at 7-15.30, closed for lunch at 11.30-12.15. Remember to bring an identification card.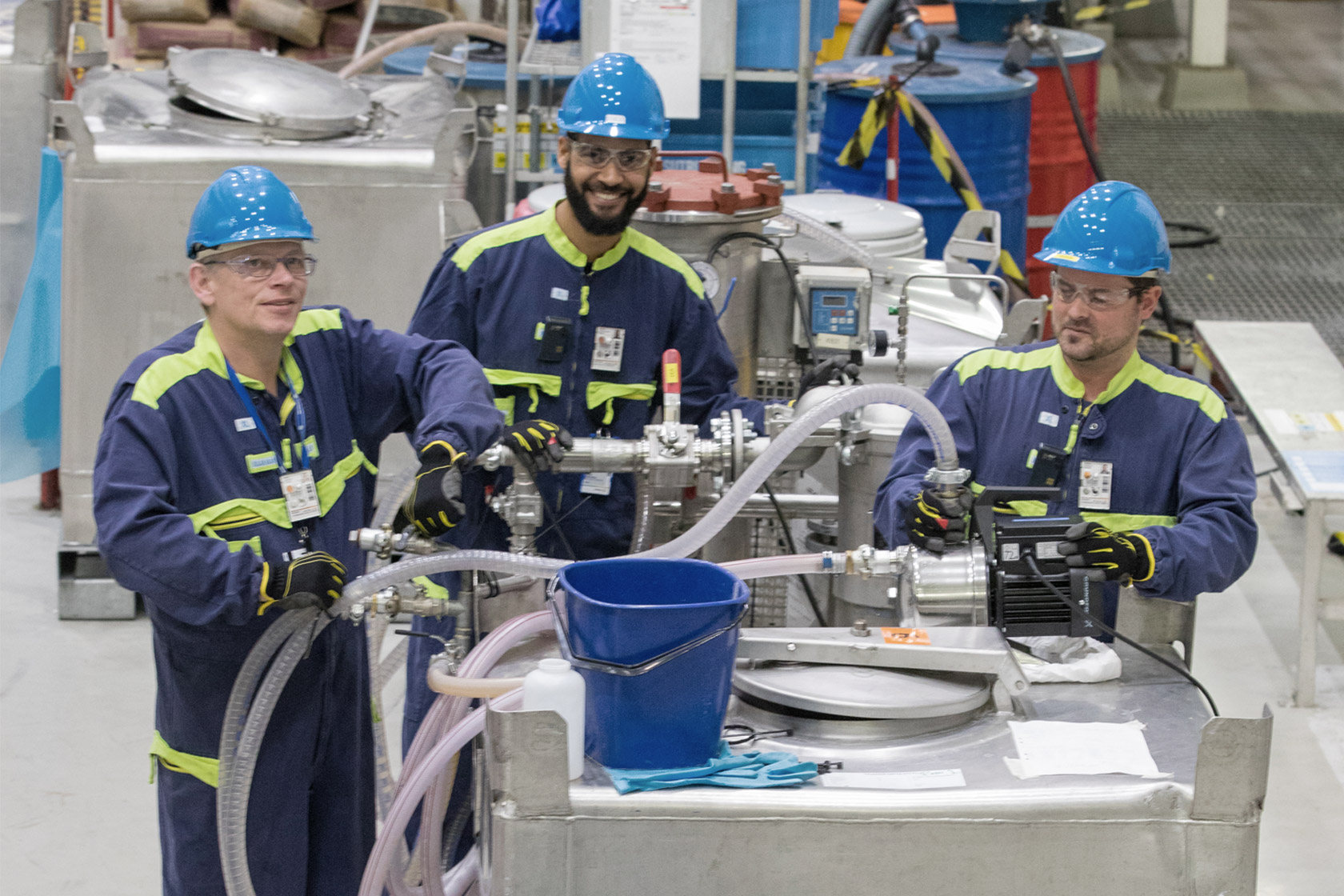 Documents
Important information for those working at Ringhals.
Which certificates do I need to send in?
Different certificates are required depending on where in Ringhals you will be working. Send all certificates to:
Ringhals AB
Tillträdesservice/Access Service
SE-432 85 Väröbacka
Area
Explanation
Certificate
Industrial area
The area within the outer fence
Protection and safety training

Drug test (test result)

Security clearance*
Protected area
Operating area with the reactor facility
Protection and safety training

Drugs test (test result)

Security clearance*
Controlled area
The area inside the plant with increased radiation levels
Protection and safety training

Operational training - radiation safety

Drugs test (test result)

Security clearance*

Medical certificate
* Requires the following:
Information about Security background check/Consent to register control (by the person concerned)
Security Clearance (by company) – valid 1 year from date of issue
Extract from the home country's criminal records – maximum 6 months old, valid 1 year from date of issue
Statement for register control according to the security protection act (filled in digitally)
Training
You may need to attend several training sessions prior to working with us.
Read more about Training
Drug test
You must have taken and passed a drug test prior to your arrival at Ringhals. You can take the drug test at your occupational or public health center. The substances tested for are amphetamines, cannabinols, opiates, benzodiazepines and cocaine. If the outcome of the drugs test is positive, you may not attempt to gain access to the site again for at least 2 years. If you use classified drugs for medical purposes, you must supply a medical certificate when the drug test is performed. Random alcohol tests are carried out on site.
A copy of the test result for each individual issued from the health center must be posted to Access Service at Ringhals. Send a copy of the test result at least 7 days prior to arrival. Validity period: 3 years.
Security background checks and register control
Security clearance consists of security checks and a criminal records check. Before you can be granted access to the facilities or to work on IT system of Ringhals, we require the following documents:
Approval of register control and Information about security background check – signed by you, the individual
Security clearance screening for unescorted access – from your company
Statement for register control – completed digitally by you, the individual
Each contractor performs security checks on its own staff. A criminal records check is then performed against police records. Ringhals applies for the criminal records check through Svenska Kraftnät.
For foreign citizens, send the certificates at least 12 weeks prior to arrival. The certificates and criminal records checks are valid for 1 year. They may need to be renewed for absences of longer than a year. Remember that if you change companies, a new certificate is needed.
Frequently asked questions
What does a security background check involve and what are register controls?
Questions about security background checks and register controls? Send us an e-mail:
registerkontroll.ringhals@vattenfall.com
Medical certificate – screening/health check
If you are going to work within controlled areas at Ringhals, i.e areas where there is radioactivity, a radiological medical examination is required. This includes urine tests, taking blood samples, testing blood pressure and a dialogue with the nurse and doctor. You can take the medical examination at your occupational or public health centre.
Send the certificate at least 7 days prior to arrival. Validity period: 3 years. In the interim period, you should submit a health declaration to the health centre which performed the medical examination.
Dose report
Foreign staff must submit a dose report upon arrival to Ringhals. This also applies to Swedish residents if doses are not in the Central Dose Register. This may be the case if you have spent time working abroad. The certificate needs to be provided upon arrival at Ringhals.
Finnish workers
From January 2015, Finnish workers are required to show a personal document (dose passport) upon arriving at Ringhals, showing dose history and radiation data. Dose passports for Finnish citizens are issued by STUK:
dosregister@stuk.fi
The previous automatic routine for dose data transfer between Sweden and Finland has been terminated.