Accommodation and leisure
Those working at Ringhals who require accommodation have a variety of options, including hotel, holiday cabin, contractor's accommodation or a campsite. There are shops within three kilometers and Ringhallen is a facility for physical exercise.
Accommodation
Ringhals offers the following accommodation options (prices include VAT):
Hotel, SEK 130 per day
Single room with a bed, sofa, desk and chair. Toilet and shower included.
Cabins, SEK 130 per day
Single room with a bed, sofa, desk and chair. Toilet and shower included.
Contractors' accommodation, SEK 100 per day
Single room with a bed, desk and chair. Ensuite toilet. Communal shower in the corridor.
Campsite pitch with electrical sockets, SEK 40 per day
Campsite pitch with earthed electrical sockets. Nearby facilities include showers and washing machines. The campsite is open from 1 April until 2 November.
Cleaning services and clean bedding are included in all accommodation except the campsite. Each building has a communal kitchenette and TV lounge. Breakfast is served on weekdays at cost price in the Kantarellen restaurant in Ringhals' industrial area.
Ringhals will not remunerate any costs if you choose to stay somewhere that has not been offered by Ringhals. Others have the option to book accommodation, subject to availability. However, Ringhals employees and contractors do take priority.
Booking accommodation
To book accommodation please fill in any of the forms below and send it to our accommodation office by e-mail. We will get back to you with a confirmation. Remember that at certain periods, it can be difficult to get a room – book well in advance, as there is a limited number of rooms.
The accommodation office is situated in the reception of Videbergsborg 2. Opening hours: 7 am-4 pm. When the reception is closed you can collect your keycard at RG37.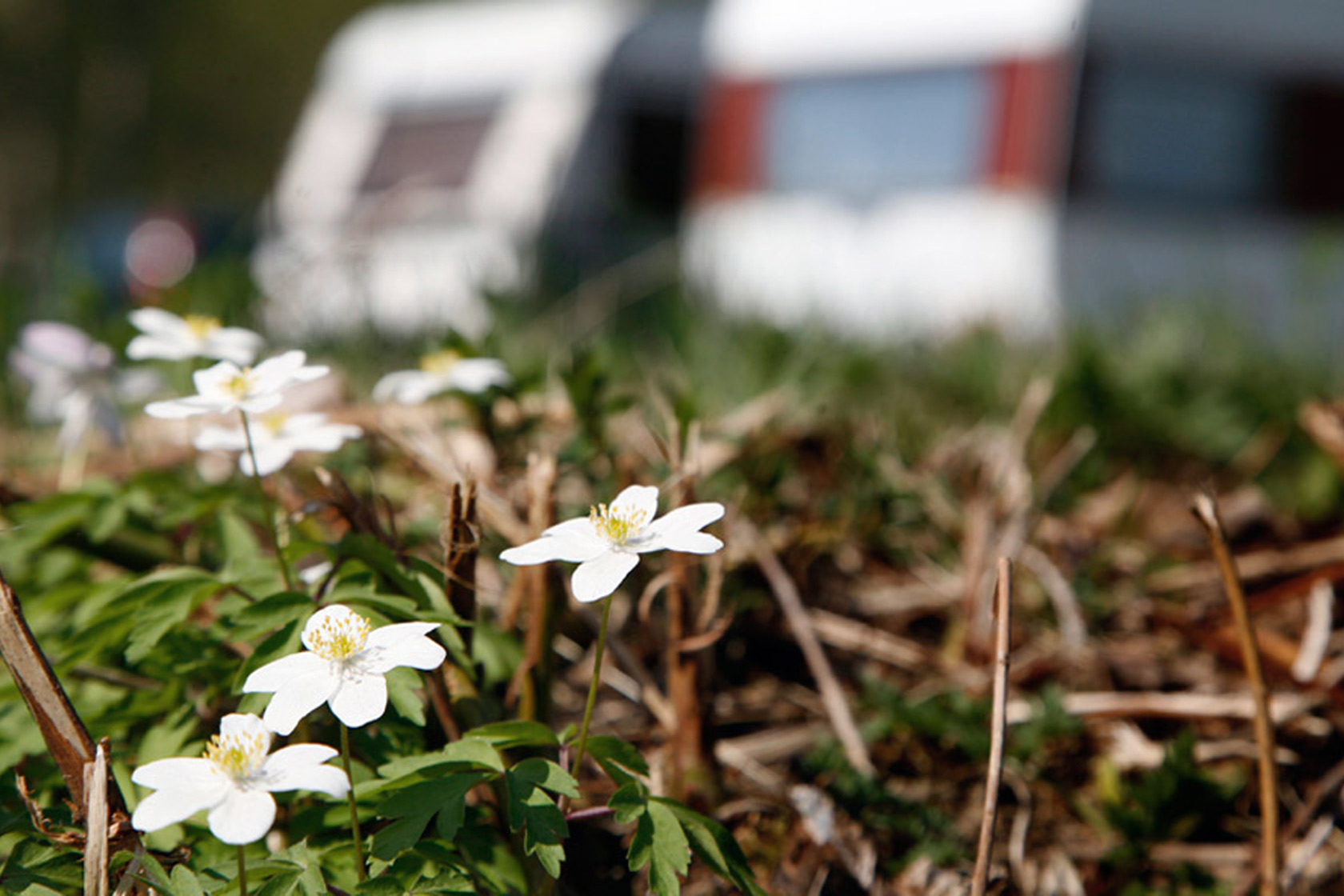 Forms
Please send the forms to our accommodation office by e-mail.
Opening hours
The accommodation office is open weekdays from 7 am to 4 pm. During outage periods, the opening hours may be extended. It is possible to collect keys at other times from the information desk, located near the accommodation office. If you need to check out outside of normal office opening hours, please post your room key into the office's letterbox (next to the reception hatch).
The information desk cannot deal with any amendments/complaints concerning the rooms.
Payment and booking terms
Rent must only be paid by card, and can be made at any time at the accommodation office. Any cancellation must be made no later than the day before arrival, during standard opening hours. Rooms cancelled with less than 24 hours' notice will still be charged.
Leisure time
Bank, post office and grocery store
Bua town centre and Väröbacka, approx. 3 km.
Bus services
Buses 690–695
Special morning and afternoon service between Ringhals and Varberg. The bus stop is outside the reception building.
Bus 615
Buses between Ringhals and Varberg and buses between Ringhals and Kungsbacka run every day, including weekends. You can catch the bus at the crossroads of Ringhalsvägen and Videbergshamnsvägen.
For current bus times, please see the Hallandstrafiken website.
Hallandstrafiken
Healthcare clinic
Contractors are covered by accident care and assistance for acute illness in the workplace.
Restaurant
The Kantarellen restaurant is located in the centre of the Ringhals' industrial area. There is another restaurant outside the area, which has a limited menu, located in the Videbergsborg 2 building.
Car park
No private vehicles are permitted in the Ringhals area. Parking spaces are available on both sides at the entrance to Ringhals, and past the Infocenter towards Videbergshamn.
Physical exercise
Ringhallen is Ringhals' facility for physical exercise. Contractors and consultants working at Ringhals are allowed to use this facility but will need a special electronic card for access.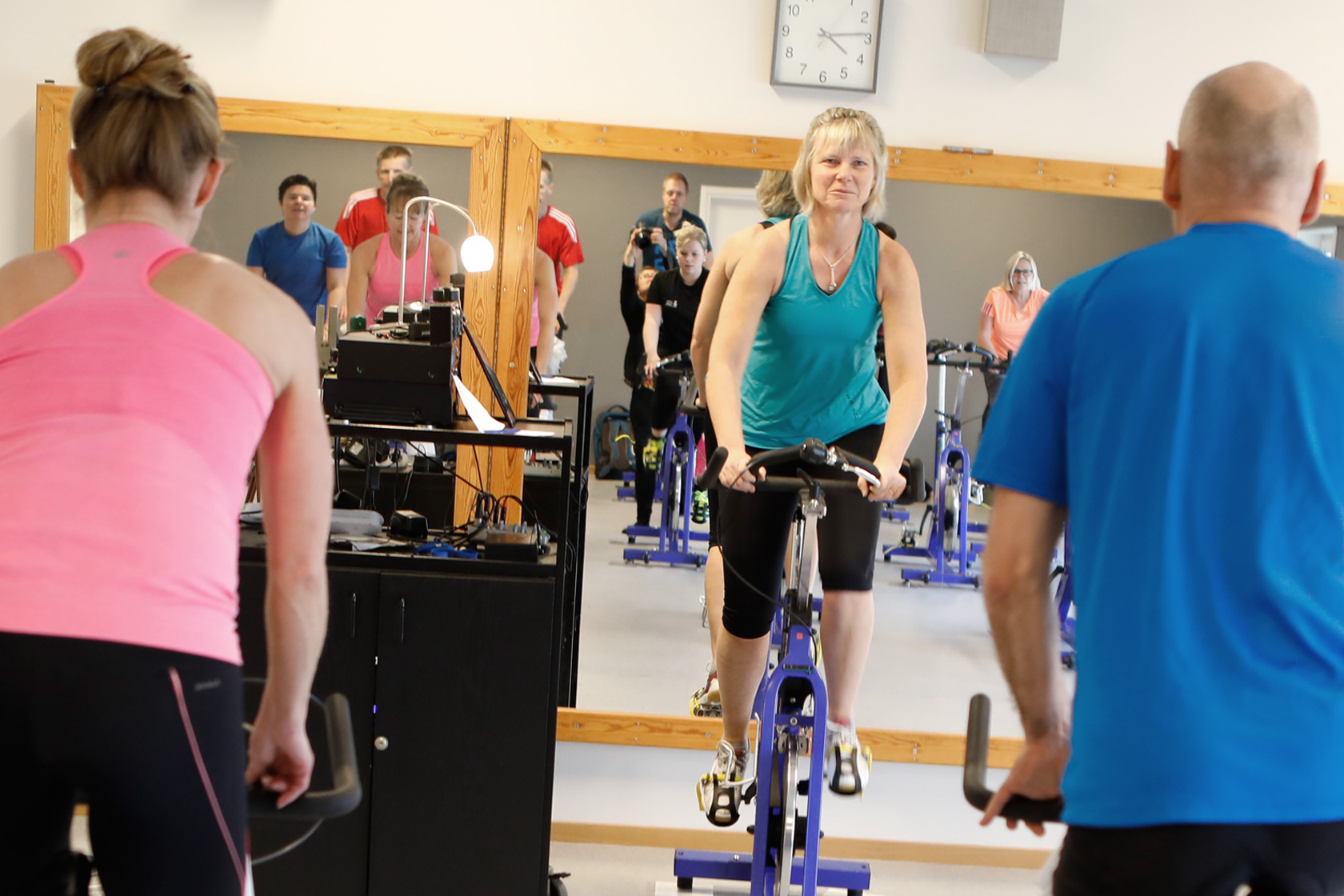 Access to Ringhallen
The electronic card for access to Ringhallen can be obtained from the Accommodation office at the reception desk in Videbergsborg 2, V2.
Exercise track
Just outside Ringhallen is the starting point of a 4,4 km track for running or walking. The track goes through woods and offers some nice views over the coastal landscape at some locations along the track.
Related content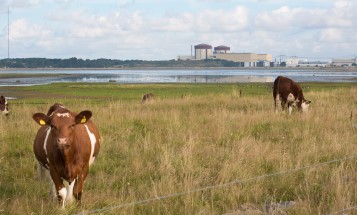 We are continuously working to reduce the environmental impact of our operations.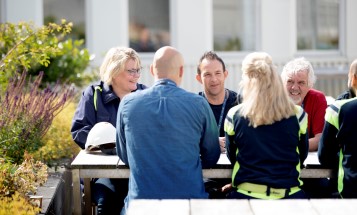 Find contact details and information about visits to Ringhals nuclear power plant.