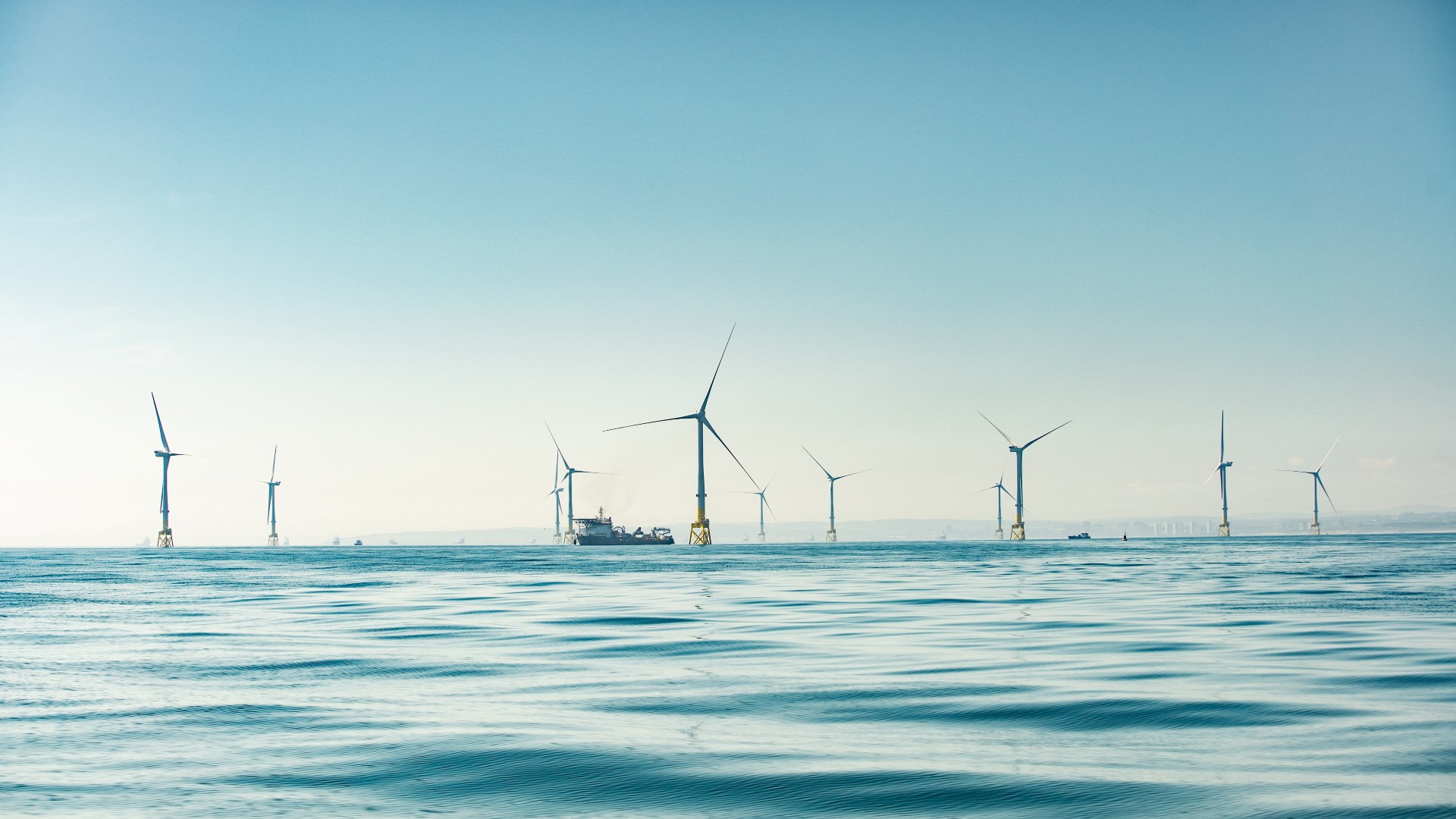 Vattenfall first to order gamechanger in-turbine toilet
Vattenfall to be the first developer to install world's first turbine in-tower toilet
Every turbine on Aberdeen Offshore Wind Farm will be installed with a loo
Innovating small business Pegasus Welfare Solutions celebrates its first entire wind farm order for its patented solution to the offshore wind industry's "elephant in the room" issue within 120 days of rising to a health and safety webinar challenge
More than a convenience – turbine toilets deliver better safety for technicians by cutting ladder climbs to vessels and vastly increases productivity.
Within weeks of its launch, the offshore wind industry's first in-turbine toilet has secured its first entire wind farm order from Swedish energy group Vattenfall.
Every turbine on its Aberdeen Offshore Wind Farm will be fitted with a "gamechanger" cubicle developed and manufactured by Pegasus Welfare Solutions (PWS) with patented technology.
PWS managing director Dan Greeves has been congratulated for his "ingenuity, practicality and scope for significantly raising welfare standards and reducing costs of offshore working" with "exactly the type of innovative thinking" the industry needs.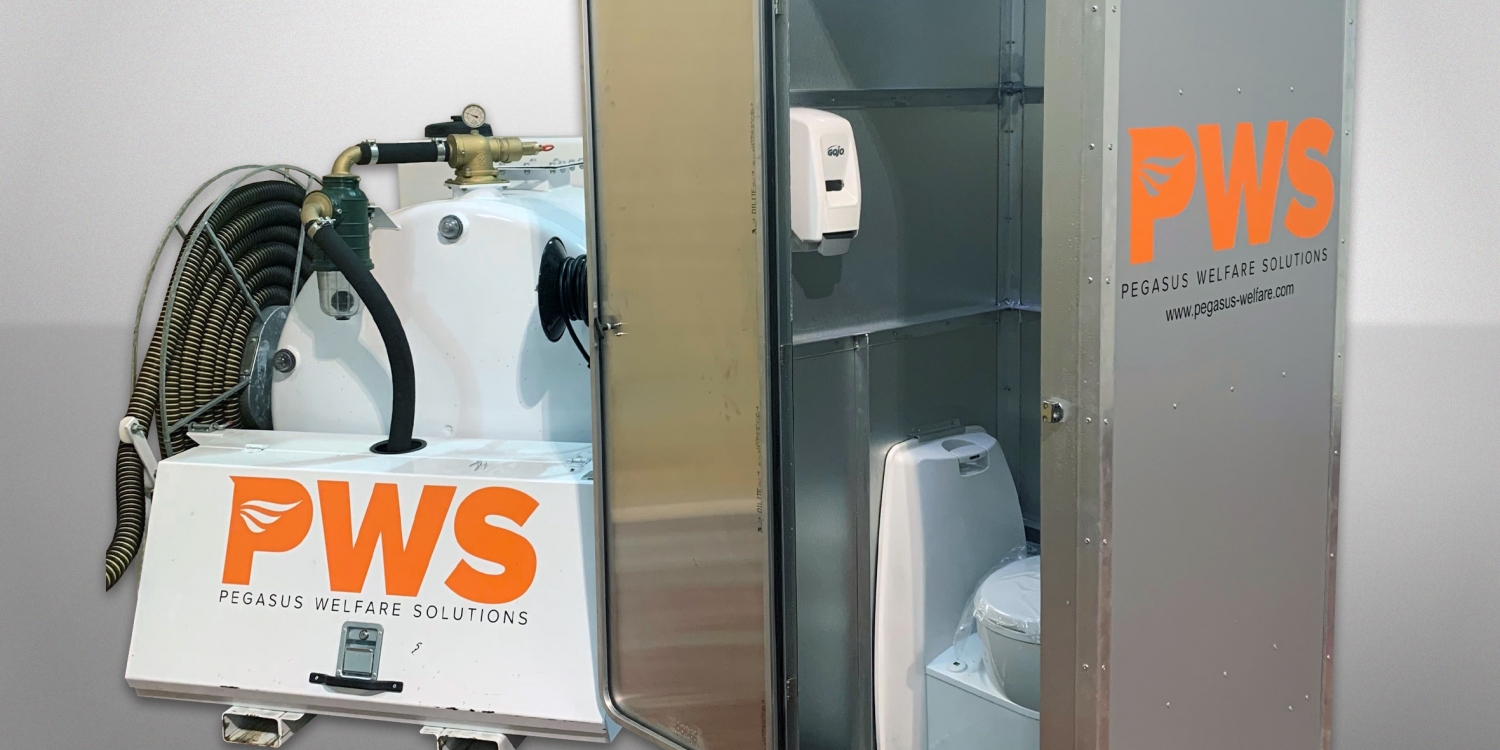 Mike Herdman, O&M Project Manager at Aberdeen Offshore Wind Farm, said:
"This is a gamechanger for the industry. PWS came up with a solution and, as our wind farm is a test and demonstration centre of innovation, we are proud to take the lead and be the first to install them on all our Aberdeen turbines to be an exemplar in a global industry.
"Leading through innovation is key, yet innovation doesn't have to be complicated. This is an issue that needed addressing and we are collaborating to make it happen.
"The fact that it increases safety and productivity are all important added value to the user and industry."
Hugh Riddell, ORE Catapult regional partnership manager, said:
"The PWS solution impressed us for its ingenuity, practicality and scope for significantly raising welfare standards and reducing costs of offshore working. This is exactly the type of innovative thinking that we want to promote through our technology innovation programmes and collaborations with commercial leaders like Vattenfall.
"Accessing real-world opportunities to test, demonstrate and validate new solutions is a real barrier for small innovators. This opportunity, alongside planned trials at our Levenmouth Demonstration Turbine, is a breakthrough to a fast-growing global market where the PWS technology will be very much in demand."
The unit's design was finalised at the end of last year in collaboration with the Offshore Renewable Energy (ORE) Catapult, which also plans to trial it at its 7MW Levenmouth Demonstration Turbine in Fife.
In a £1.5 million collaboration between ORE Catapult and Vattenfall, promising technologies from the UK supply chain are demonstrated in real-world conditions at the Aberdeen site.
Inventor and PWS managing director Dan Greeves said his solution to the long industry "elephant in the room" issue should be the start of basic hygiene offshore being industry standard.
"No one would accept going to a building site where houses were being built and find no welfare facilities on site, so why should a there be none on a working site offshore?
"Hygiene and welfare are not optional extras. Our mission is for our unit to be part of all Risk Assessment Method Statements and installed," said engineer Dan, who manufactures the unit in Norfolk at the PWS base in Lenwade, near Norwich, after a long offshore career.
Aberdeen Offshore Wind Farm, also known as European Offshore Wind Deployment Centre (EOWDC), was the perfect maiden order for the cubicle because of its trailblazing reputation for showcasing industry innovations.
The cubicle can be carried and installed by two technicians within an hour.
PWS had the worldwide patented toilet ready to go to market just three months after an offshore health and safety professional questioned the lack of offshore loos at an industry webinar.
Dan said he took a webinar question: "Why has no one tackled this before?" asked by Jack Kiely, HSE specialist offshore for Vattenfall, as a challenge.
"Currently, no offshore turbine has toilet facilities. Within 119 days of Jack's comment, I had secured the worldwide patent for the world's first retro-fit in-tower toilet that not only delivering workforce welfare, but offers clients other major benefits.
"An in-tower toilet dramatically improves safety by eliminating the number of 11-16metre ladder climbs to use the toilet on a vessel, it improves productivity by saving technicians an average of 1.4 hours a day on vessel loo visits.
"The number one cause of incidents and accidents in the G+ report this year is the transfer of people between a vessel and the asset."
The in-tower unit is a permanent offshore version of patented multi-unit toilets used in the construction stages of offshore wind also created and manufactured by PWS.
Dan said:
"Aberdeen Offshore Wind Farm is renowned for innovation and Vattenfall is a company always looking for solutions and new technologies, so to have an order for a unit for every turbine on the wind farm illustrates we have filled a clear gap in the market.
"Our unit comes with its own water and power supply and take no resources from the turbine. Waste is secured in a sealed cassette that a technician fits at the start of the shift and removes at the end and takes it away to be cleaned."
The company moved manufacturing to its new base in August from a rented barn at Fakenham, Norfolk, with the help of a business resilience grant from the New Anglia Local Enterprise Partnership (LEP).