Coal
Vattenfall's goal is to be fossil-free within one generation and climate neutral by 2050.
This means that we will start by phasing out coal as a fuel, followed by natural gas.
An important part of Vattenfall's strategy is to reduce our own carbon dioxide emissions. We are investing in expanding renewable generation, primarily wind and solar power, while helping our customers and suppliers to reduce their carbon dioxide emissions by offering them climate-smart solutions.
The first major step we took to phase coal out from our operations was to sell the German lignite operations in 2016. This resulted in a reduction of Vattenfall's annual carbon dioxide emissions from over 80 million tonnes to about 23 million tonnes, while freeing up resources to strengthen our investment in renewables. Today, we no longer use lignite in our operations.
In 2019, our last coal-fired power plant in the Netherlands, Hemweg 8 near Amsterdam, as well as the coal plant Reuter C in Berlin were shut down. The district heating operations in Hamburg was handed over to the City of Hamburg in 2019, as the City decided to repurchase its heat operations from Vattenfall, including a few coal-fired thermal power plants.
At the end of 2020, the Moorburg CHP plant in Hamburg stopped it's commercial production based on hard coal earlier than planned. The plant must be kept in reserve for potential grid stabilization until 30 June 2021, but will be closed down completely thereafter.
The next step in reducing Vattenfall's carbon dioxide emissions will be to phase out hard coal, today only used in our heat operations in Berlin. Together with the city of Berlin, Vattenfall has developed a plan for phasing out hard coal, still used in a handful of thermal power plants in the city, by 2030.
Currently Vattenfall owns and operates four coal-fired thermal power plants in Berlin and Hamburg in Germany:
Reuter and Reuter West in Berlin
Biomass co-fired Moabit in Berlin
Moorburg in Hamburg (no commercial electricity production from 1 January 2021)
Some examples of Vattenfall's activities towards achieving climate neutrality
As part of the transformation towards climate neutrality, Vattenfall is working actively to reduce carbon dioxide emissions from our generation. The vast majority of Vattenfall's carbon dioxide emissions come from our heat operations, primarily in Berlin.
In collaboration with the city of Berlin, we are replacing coal-fired power plants with modern gas thermal power plants or with plants that use biomass and waste as fuel. Through a number of measures, Vattenfall has succeeded in halving its carbon dioxide emissions since 1990 and in 2017, three years earlier than anticipated, has reached the targets stipulated in a climate agreement with the city of Berlin in 2009. The coal exit in Berlin is feasible by 2030 at the latest.
In 2019, the hard coal fired thermal power plant Reuter C was decommissioned and Europe's largest power-to-heat plant taken into operation at the nearby Reuter West site. This allows the integration of renewable energy sources into the district heating system, as electricity generation from wind is stored as heat and can later be fed into the district heating network.
Coal sourcing
In the transition to more sustainable consumption, sustainable production and sustainable financial performance, Vattenfall has defined a number of sustainability focus areas where it is striving for continuous improvement. The transformation of our portfolio is one of them.
Following the divestments of our Polish and Danish hard coal assets in previous years, Vattenfall currently operates seven hard-coal fired power plants in Germany and the Netherlands. Vattenfall procures hard coal on the global market for use in our own power plants and for trading purposes.
We constantly strive to improve corporate responsibility in the hard coal supply chain. Vattenfall has implemented a risk screening process for our coal suppliers to make a sound and fact-based decision on whether to buy coal from a supplier or not.
The Due diligence process (PDF 208 kB)
The origin of our hard coal
Vattenfall purchases its hard coal directly from hard coal mining companies, from intermediary suppliers (i.e. companies that are not mine owners) and through trade on the spot market. Alongside reporting on the country origin of the coal, Vattenfall publishes a list of its direct coal suppliers.
The origin of our hard coal (PDF 285 kB)
Sourcing from Colombia
There has been increased public attention on mining companies active in Colombia, namely Drummond and Prodeco. NGOs are calling upon European utilities to disengage from these mining companies. Please find our position on this matter and the existing requirements we have in place for our Colombian suppliers in the following document.
Sourcing from Colombia (PDF 71 kB)
Bettercoal
We are also a founding member of Bettercoal. As a common platform for energy utilities, trade unions, NGOs and mining companies, Bettercoal aims to create and implement a globally accepted standard for sourcing coal and strives to drive forward continuous improvement in the coal supply chain, with a focus on mine site level.
A human rights risk assessment in Colombia
In March 2017, Vattenfall conducted an on-site enhanced due-diligence to identify possible human rights risks through our coal procurement activities in Colombia. This is the report with our recommendations and plans for next steps:
A human rights risk assessment in Colombia (PDF 2 MB)
In Spanish:
Evaluación de riesgos para los derechos humanos en Colombia (PDF 2 MB)
We publish bi-annual updates on how we are progressing with our work with Colombian mining companies:
Human Rights Risk Assessment in Colombia – update January 2019 (PDF 157 kB)
In Spanish: Las iniciativas de Vattenfall en cuanto a responsabilidad en la cadena de suministro de carbón (PDF 151 kB)
Human Rights Risk Assessment in Colombia – update September 2019 (PDF 140 kB)
In Spanish: Evaluación de los riesgos relacionados con los derechos humanos en Colombia – actualización de septiembre de 2019 (PFD 153 kB)
We take criticism concerning issues of the mining business seriously and aim to contribute to continuous improvements in hard coal producing countries in dialogue with all relevant stakeholders. Please, don't hesitate to contact us: press@vattenfall.com
Vattenfall response to letter from PAX and urgewald of 1st March 2016 (PDF 60 kB)
Vattenfall statement on hard coal sourcing from Colombia of 13 May 2016 (PDF 42 kB)
See also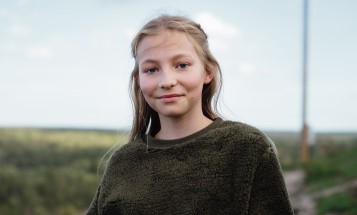 We have decided to make the biggest leap yet to reduce the impact of climate change.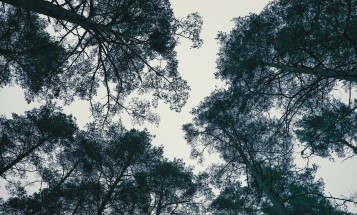 Vattenfall takes environmental aspects into account in all managerial decisions.