Solar projects
Co-located with Parc Cynog Wind Farm, this solar farm has been in operation since 2016.
Parc Cynog Solar Farm
In the Spring of 2015, Vattenfall started to explore the solar potential of a piece of land at Castle Lloyd Farm. Thorough research was undertaken and numerous surveys completed, resulting in the submission of a planning application to Carmarthenshire County Council in August 2015.
Planning permission was granted in November 2015. Construction of the 4.99MW solar array at Parc Cynog commenced in late January 2016 and the project was fully operational by late March 2016.
The solar array is situated in one field at Castle Lloyd Farm which already contains one of the turbines of the existing Parc Cynog Wind Farm. The project shares the grid connection already utilised by the wind farm. Combining both wind and solar on one grid connection is a first for Vattenfall.

Wind and solar – how do they complement each other?
Wind and solar energy complement one another well as solar works best in the summer, when wind energy output tends to be lower, and in the winter when solar energy is very low, wind is usually generating at its highest levels. The majority of the infrastructure is also in place, including the grid connection and access tracks. Parc Cynog Wind Farm can power around 4,800 homes per annum, based on a UK average consumption. The solar farm is expected to produce sufficient electricity to power up to 1441 homes* per annum during its lifespan of 30 years.
(*The solar farm is expected to produce approximately 5,500,000 kWh/year. The average domestic consumption within Wales, based upon the latest data, is 3,736 kWh per annum (DECC, 2013) therefore the solar farm is expected to provide sufficient electricity to power up to 1,472 homes; the Carmarthenshire domestic average is slightly higher than the Welsh average at 3,815 kWh per annum therefore, based upon the Carmarthenshire average, the site would be expected to generate sufficient electricity to power up to 1,441 homes.)
See also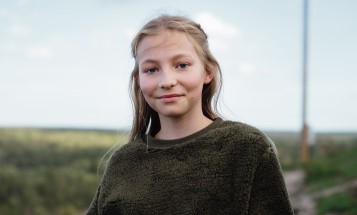 We have decided to make the biggest leap yet to reduce the impact of climate change.