Solar@Kentish Flats
Vattenfall is planning a 20MW onshore solar farm to the south of Herne Bay in Kent. The site is located south of the A299 Thanet Way and to the West of Thornden Wood Road. The site is comprised of five low grade agricultural fields totalling approximately 27 hectares, although the panels themselves will not cover this entire area. This is a co-location project and will share the existing grid connection and infrastructure installed for the Kentish Flats Offshore Wind Farm, also owned and operated by Vattenfall.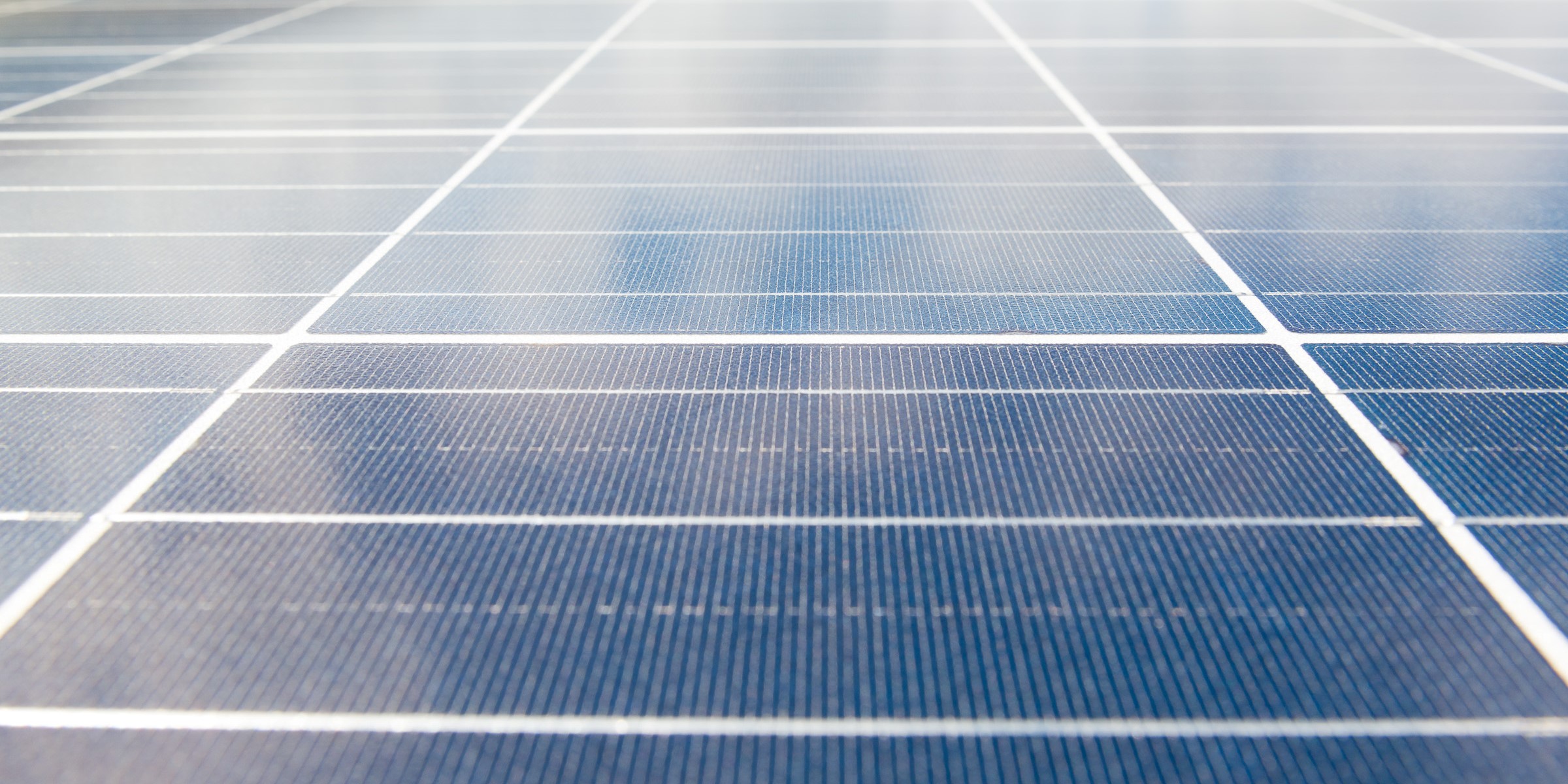 The planning process is expected to be completed by December 2020. If successful, we aim to construct the project in summer 2021.
We will be holding an online consultation event at 7pm on Wednesday the 19th August – if you would like to join us then please register your interest by sending your name and email address via the comments box at the bottom of the page. You will then receive an invite within 24 hours with a link to the event.
The image below shows the proposed layout of the project.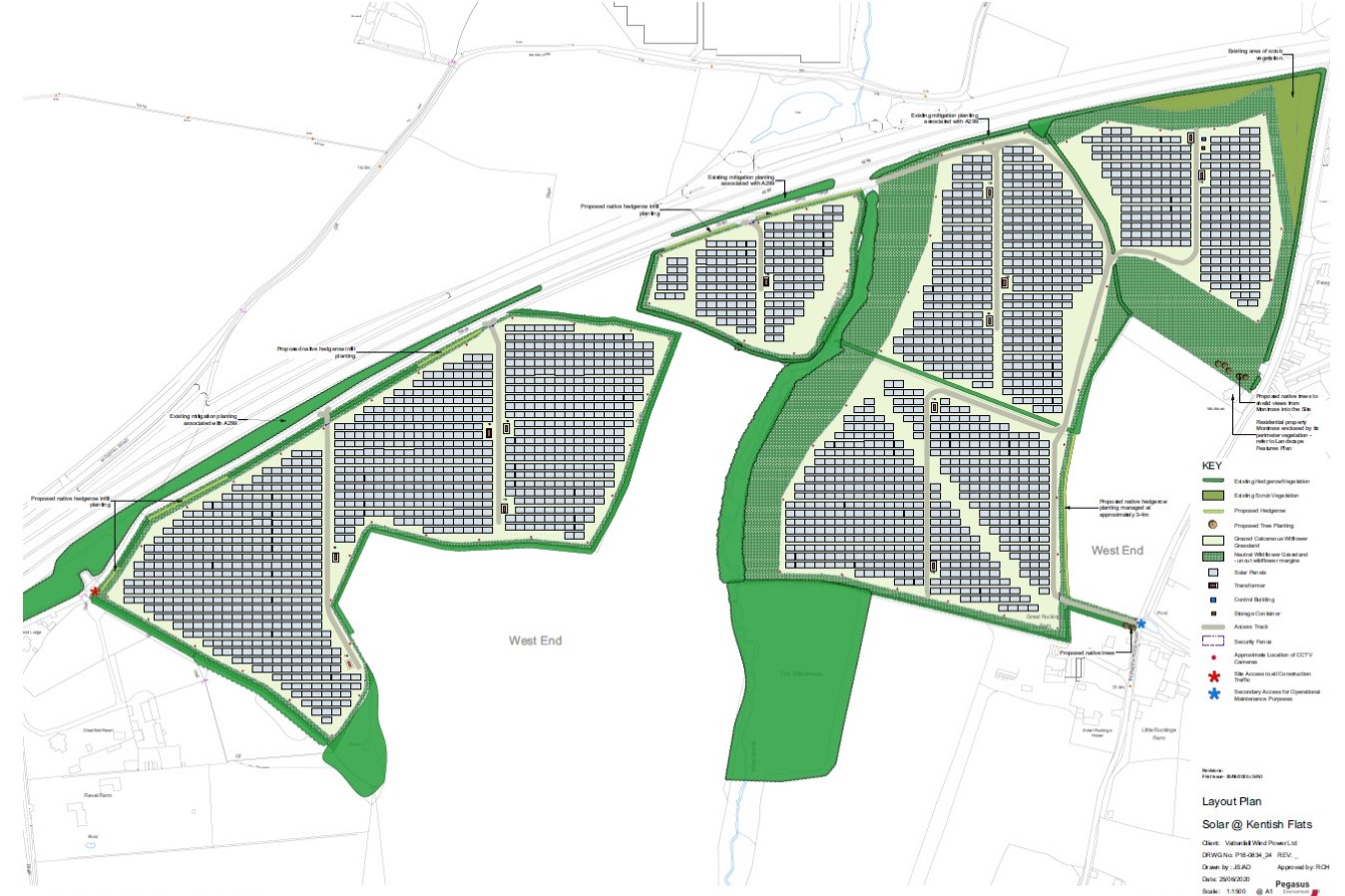 Project layout map
This layout map shows the area we are looking at developing.
Wind and solar – how do they complement each other?
Wind and solar energy complement one another well as solar works best in the summer, when wind energy output tends to be lower, and in the winter when solar energy is very low, wind is usually generating at its highest levels. The majority of the infrastructure is also in place, including the grid connection and access tracks. The solar farm could power up to 5,000* homes per annum, based on a UK average consumption.
(*The solar farm is expected to produce approximately 20,000 MWh/year. The average domestic consumption in England based upon the latest data, is 3,760 kWh per annum (BEIS, 2017), therefore the solar farm is expected to provide sufficient electricity to power up to 5,000 homes.)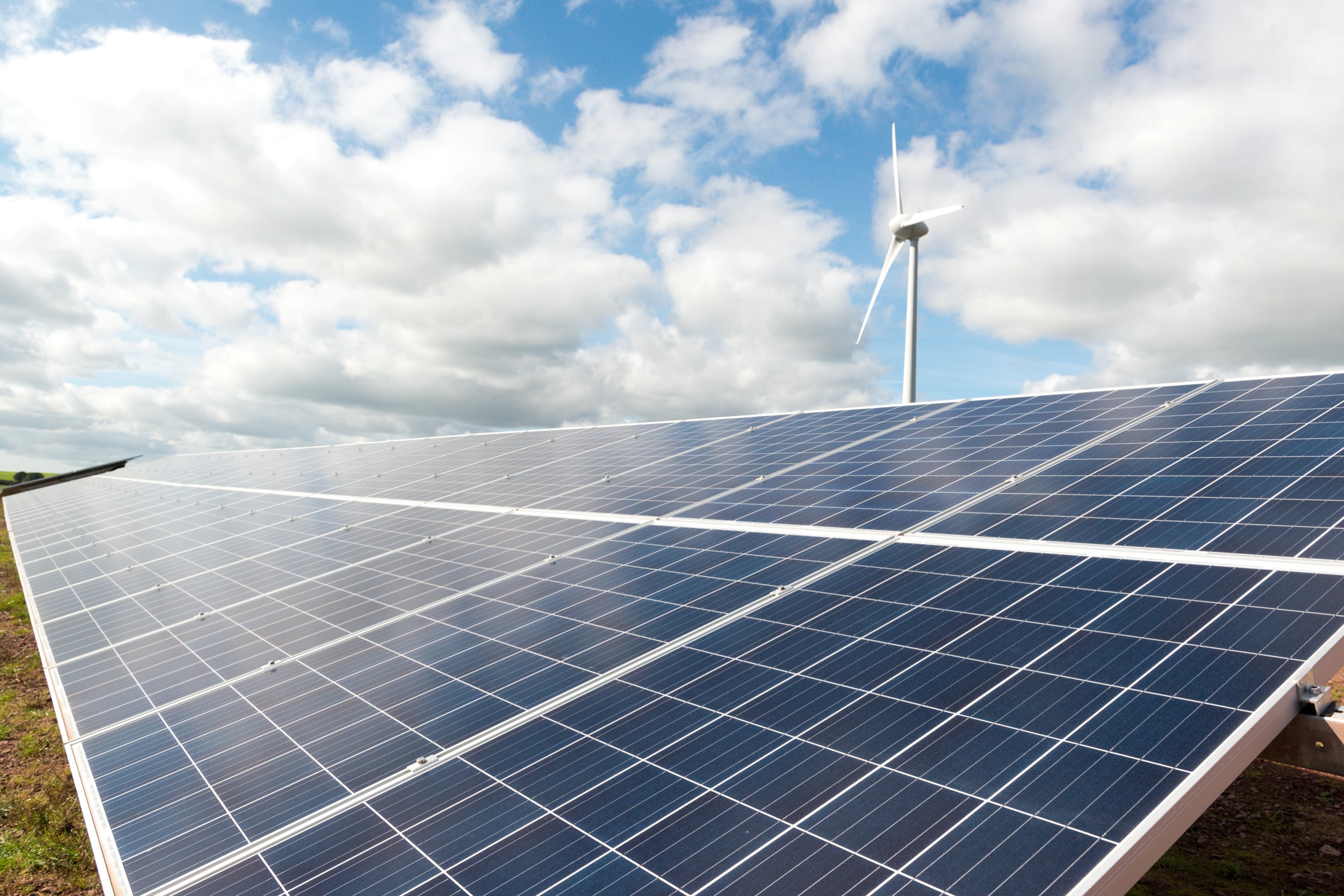 Parc Cynog co-located wind and solar farm
Vattenfall already has a co-located wind and solar farm at Parc Cynog in Carmarthenshire, South Wales.