Coordinated grid infrastructure
Norfolk Vanguard and Norfolk Boreas will be some of the largest offshore wind farms in the world. Despite being located offshore, the power they generate still needs to be transported onshore and to the homes and businesses that need that power.
To allow this to happen an electrical connection is needed. Vattenfall has designed innovative, coordinated grid infrastructure designed to reduce:
construction time
local disruption
environmental impact
cost to the UK energy user
The UK Government's 10 Point Plan
In November 2020, the UK Government set out a 10 Point Plan which outlines the approach government will take to build back better, support green jobs, and accelerate the UK's path to net zero.
The plan sets out the aim of generating enough offshore wind to power every home in the country by 2030. Offshore wind currently powers around 7.5 million homes in the UK, meaning the amount of offshore wind in the UK will need to more than quadruple within the next ten years if we are to reach these ambitious targets.
The Government's 10 Point Plan
Find out more about the Government's 10 Point Plan for a Green Industrial Revolution.
The role of National Grid
The National Grid moves high voltage electricity from where it's generated, such as a wind farm, through the energy system. This high voltage electricity is fed through the network before being converted into a more manageable voltage that's suitable for using in homes and businesses.
The National Grid is currently working with the Government and other key stakeholders on the Offshore Coordination Project. This aims to ensure that the grid is fit for the huge increase in offshore wind generation that is expected over the coming years.
Coordinated grid and our Norfolk projects
The National Grid expects the coordinated solution(s) to start becoming available from 2025. This would mean that any offshore wind projects wanting to plug into these would come online too late to meet the Government targets.
Our Norfolk projects already have a coordinated grid connection and if planning proceeds as planned, could begin generating in the mid-2020s, in time to start generating 10% of the Government's 2030 offshore wind target.
The Offshore Coordination Project
Find out more about the status of the Offshore Coordination Project driven by the National Grid ESO in conjunction with key stakeholders.
See also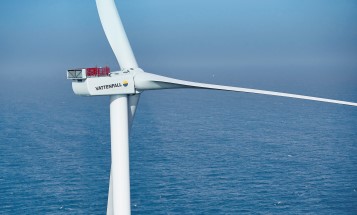 Norfolk Vanguard is currently subject to redetermination by the Secretary of State.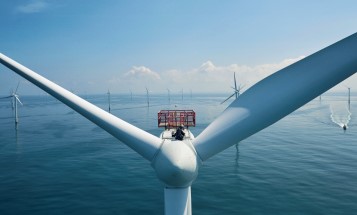 Vattenfall awaits a consent decision for the 1.8GW Norfolk Boreas Offshore Wind Farm.