Norfolk Boreas Offshore Wind Farm
On 10th December 2021 the Secretary of State for Business, Energy and Industrial Strategy awarded a Development Consent Order (DCO) to Norfolk Boreas Offshore Wind Farm. We can now move forward, prepare for construction and unlock the huge potential of this exciting project. The Secretary of State's decision letter can be found in the documents section below.
The Norfolk Boreas Wind Farm, which could produce enough electricity to power almost 2 million UK homes, will also bring significant community and skills investment directly into Norfolk. With consent now granted work will begin to engage with the supply chain to prepare for construction, which is expected to begin in 2023, and await an update on the consent decision for sister project Norfolk Vanguard.
Project Documents
For the full suite of consent documents please visit the Norfolk Boreas page of the PINS website at the link shown below.
Norfolk Boreas Project Scenarios
The Norfolk Boreas DCO application considered two scenarios. Scenario 1 is where both Norfolk Vanguard and Norfolk Boreas are delivered and Scenario 2 is where only Norfolk Boreas is delivered. 
Scenario 1
Norfolk Vanguard and Norfolk Boreas – Norfolk Vanguard proceeds to construction, and installs ducts and carries out other shared enabling works to benefit Norfolk Boreas. This scenario is optimal and the most probable outcome. View the interactive map below or open a larger version by clicking here.
Scenario 2
Norfolk Vanguard does not proceed to construction and Norfolk Boreas proceeds alone. The Norfolk Boreas EIA will also consider associated constraints and opportunities, under Scenario 2 and undertakes all works required as an independent project. View the interactive map below or open the map in a new window here.
See also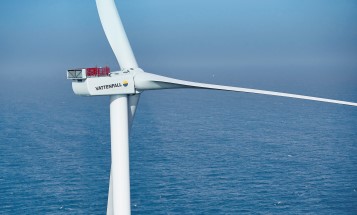 Norfolk Vanguard is currently subject to redetermination by the Secretary of State.