Out & About in Norfolk
Community engagement is important at all stages of our projects. It is a chance for local people to get involved during the development, construction and operational phases of the projects that could become a part of their local community. It's also an opportunity for us to tell you more about the Norfolk Zone projects and wind energy. Read on to find out what our team members have been up to.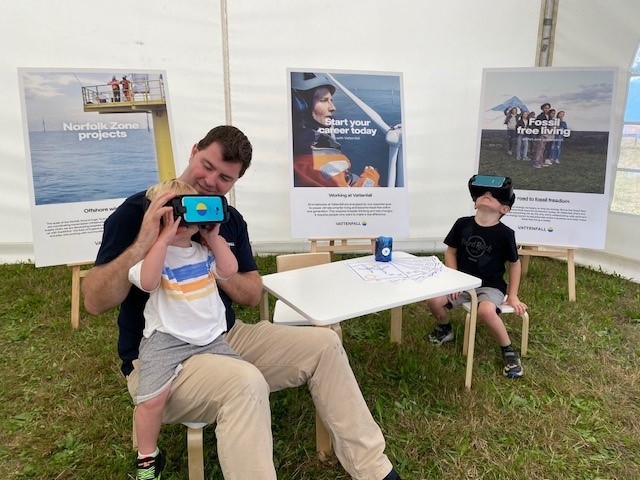 Celebrating food, fun and farming at The Aylsham Show
On the late summer Bank Holiday Monday in August, we joined over 15,000 locals and visitors to attend and exhibit at the Aylsham Agricultural Show. Visitors to our stall enjoyed a range of activities such as the 'offshore wind technician experience' on the virtual reality headset or colouring in. As part of the children's discovery trail we engaged with many families throughout the day; discussing our project, sharing details about the Norfolk Zone Community Benefit Fund and chatting about climate smarter living. We also won runners up for the best trade stand of the show!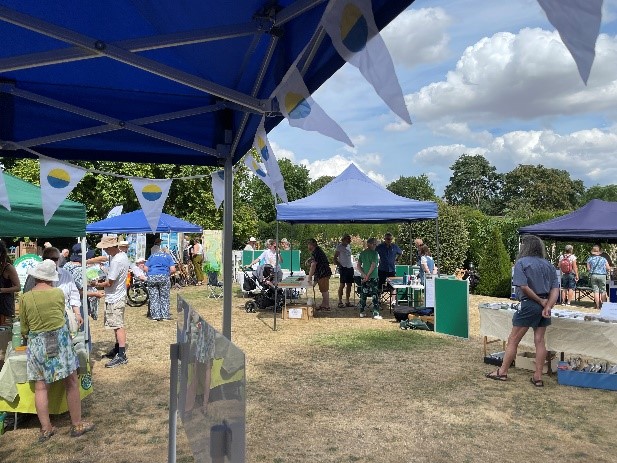 Bishop's House Garden Open Event
In August, we were invited by Norfolk Green Care Network to take part in the Bishop's Garden Open event. This was a fantastic opportunity to introduce the Norfolk Zone Community Benefit Fund and discuss climate smart initiatives with many of the community project representatives in attendance. It was also great to hear about the varied range of exciting projects they already have underway, or in the pipeline. A fascinating day of discussions, and in very lovely surroundings too.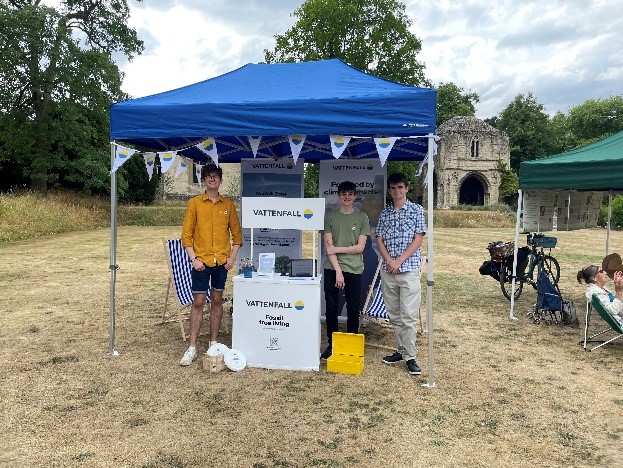 Coastal Energy Internship Programme
In July, UTCN 6th Formers Tom and Joe began a 4 week Ogden Trust internship with Vattenfall, tasked with a project brief to review renewable energy and offshore wind curriculum content in GCSE Geography exams. In addition to producing some fantastic work, they also had the chance to join Local Liaison Officer Will at a range of events across Norfolk including EastWind cluster meetings and various community events. If you would like to learn more about Tom and Joe's findings and the resources they have produced to aid students revising Geography, please contact Will for more info: will.sealey@vattenfall.com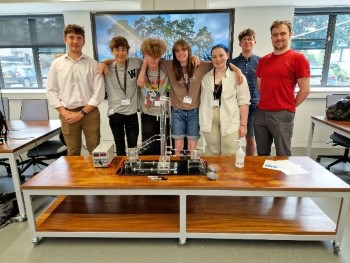 Productivity East Engineering Unlocked Summer School
During the school holidays, Vattenfall supported a project for the Engineering Unlocked summer school held at Productivity East, the engineering hub at the University of East Anglia. This saw over 20 students from various schools across Norfolk engaging with a range of engineering and STEM topics, including a group of 4 students focused on creating hydrogen with electricity generated by offshore wind. Supported by Will Sealey and Angus Binnian, both UEA alumni and now part of the Vattenfall team, this was an insightful and inspiring week of activities for both the students and for Will and Angus! (Photo courtesy of UEA)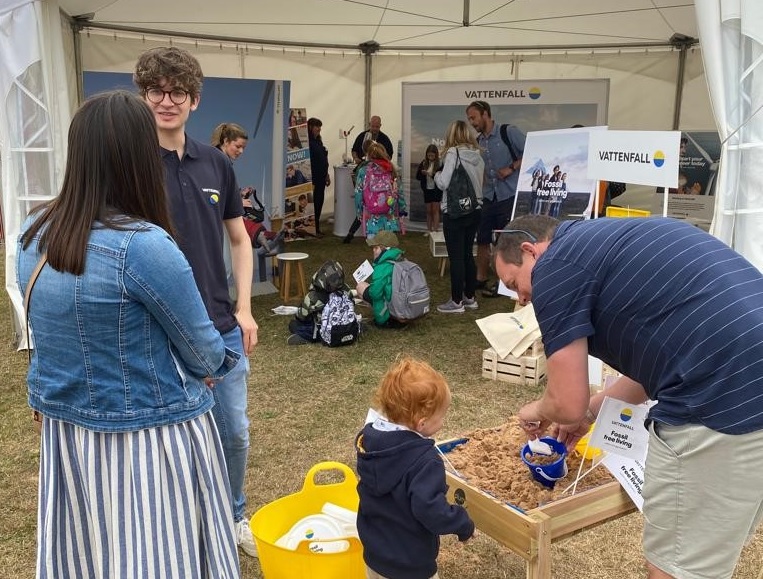 Royal Norfolk Show 2022
On the 29th and 30th of June, the Vattenfall team attended the Royal Norfolk Show. With over 90,000 visitors, this was an invaluable opportunity to engage with individuals and families across the region and we had many great conversations - especially about the £15m Community Benefit Fund. Our tent attracted people of all ages, and visitors enjoyed activities like colouring in for young children or a virtual reality headset and a working model turbine from East Coast College for older children. This was our first visit to the annual show, but won't be our last!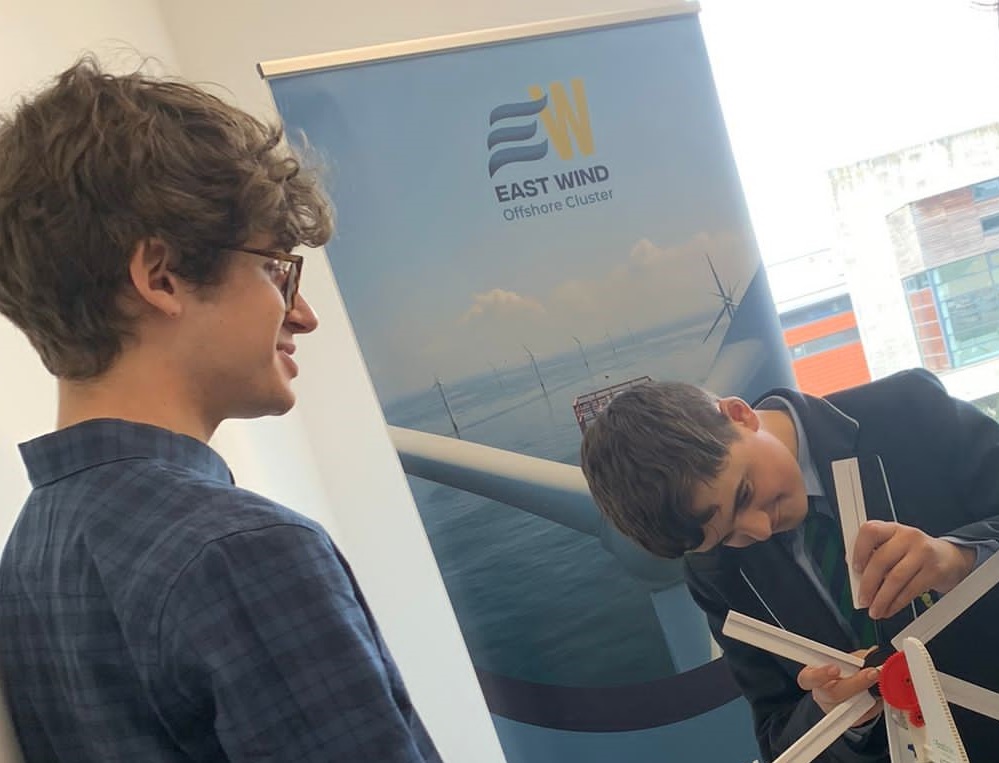 STEM Day at East Coast College in Lowestoft
Our Local Liaison Officer Will was at East Coast College on Friday 1st July, presenting to groups of GCSE pupils from local schools who were visiting the college to learn about climate change and the wind industry. Students tried out the virtual reality headset, exploring 'a day in the life of a turbine technician' in 360 degrees, and built their own model turbine. As a STEM Ambassador, Will continues to attend and organise workshops like these to further inspire the next generation and those who might consider careers in the region's offshore wind industry. Please get in touch if you'd like us to come and visit your school or group. Note: EastWind is the offshore wind cluster set up to represent the interests of supply chain companies and those interested in entering the sector. They facilitate collaboration and help suppliers plan how to make the most of the opportunities that expansion of offshore wind will bring to the region.
Curious about wind energy, STEM and the Norfolk Zone projects?
The Vattenfall team are energised by one essential goal: to become fossil-free within one generation. We know that offshore wind has a key role in that ambition so we need to play our part in helping to inspire the next generation of climate smart communities and the future renewable energy workforce. If you'd like to know more about the Norfolk Zone and wind energy please get in touch with Local Liaison Officer Will Sealey. Our project team and STEM Ambassadors are regularly out and about in Norfolk and would be more than happy to pay you a visit.
Further Information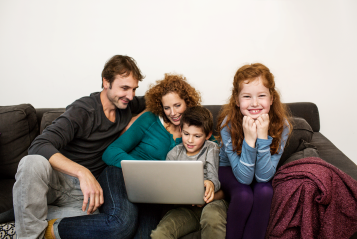 Working with communities to deliver a £15m Community Benefit Fund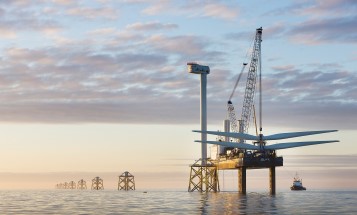 The wind industry is expected to generate thousands of skilled jobs across the UK.