Velkommen til Vattenfall
Vattenfall i Norge tilbyr løsninger til større industrier.
Vattenfall er eid av den svenske stat, og er en av Europas største produsenter av elektrisk energi og den største produsenten av vannbåren varme. Våre hovedprodukter er elektrisitet, varme og gass, og vi har over seks millioner sluttkunder i Norden og Nord-Europa.
Vattenfall utvikler og levererer smarte energiløsninger tilpasset den enkelte kundes energibehov. I flere europeiske land betjener vi alt fra den minste husholdning til de aller største industrier og bykommuner, men i Norge tilbyr vi i dag løsninger kun til segmentet større industrier.
Varedeklarasjon
Virksomhetskunder som ikke kjøper kraft med innløst opprinnelsesgarantier for deres kraftkjøp får den av NVE beregnede varedeklarasjon for sitt kraftkjøp.
Varedeklarasjon
Elhub Min Side
I Elhub Min Side finner virksomhetskunder alle egne målepunkter med tilhørende måleverdier og kontrakter. I tillegg finnes oversikt over tilganger, behandle tilganger og styring av lagringsperiode for måleverdier.
Elhub Min Side
Kontakt Vattenfalls representant for større industrier i Norge. Velkommen til en god handel.
Johan Axelsson
Vattenfalls representant i Norge
Johan Axelsson
+46 8 739 57 65
InCharge
InCharges representant i Norge
Theis Helseth
900 82 926
Vattenfall AB Filial Norge NUF
Karenslyst allé 8b, 3. etg.
0278 Oslo
Se også (på engelsk)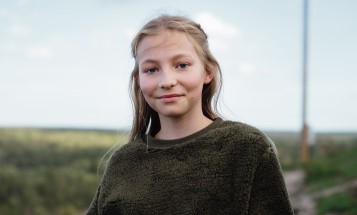 We have decided to make the biggest leap yet to reduce the impact of climate change.