Accommodation and leisure
Forsmark offers staff accommodation and camping. You can book courts in the sports center for tennis, badminton and floorball. Weight training is also available, as well as sauna access.
Accommodation
For those requiring accommodation, Forsmark and ISS offer single rooms, double rooms and camping.
Camping
Camping can be booked year round. A campsite with electricity sockets costs 35 SEK/day and includes access to a service house with cooking facilities, showers and toilets.
Staff accommodation Igelgrundet
Accommodation at Igelgrundet can be booked year round.
Single room 130 SEK/night
Double room 260 SEK/night
Your booking includes linen, towel, housekeeping, wifi and TV. Shampoo and soap are not included.
It is only possible to book one month at a time in the same room. Exceptions apply during the outage periods when the booking period can be longer. If the company is responsible for the cost a requisition is needed prior to arrival. Please note we do not offer the option of sending out invoices. The entire accommodation is paid in the reception.
The keycard is valid until 11:00 on the departure day.
For everyone's well-being
Night quiet time at the staff accommodation is between 22:00 and 07:00, kindly respect other guests' wish for peace and quiet. Please keep in mind that Forsmarks Kraftgrupp AB is an alcohol- and drug-free workplace. Smoking is only permitted in designated areas.
For everyone's comfort each person is responsible for the cleanliness of all public areas, for example you should clean dishes you have used. It is also important that no dishes or things of that nature are left in your room.
Good to know
The housing office is open on non-holiday weekdays between 07:00 and 16:00. Outside those hours a key may be picked up in the foyer at the entrance of restaurant Kraftkällan.
Please report emergency problems of the property by calling 0173-811 22. Other problems should be reported to ISS Helpdesk, 0173-810 30 (07:00–16:00 non-holiday weekdays).
Check-in and check-out
Check-in at the earliest 14:00
Check-out at 11:00
Parking is available at Igelgrundet. Pets are allowed in certain rooms. Please notify the reception at the time of booking.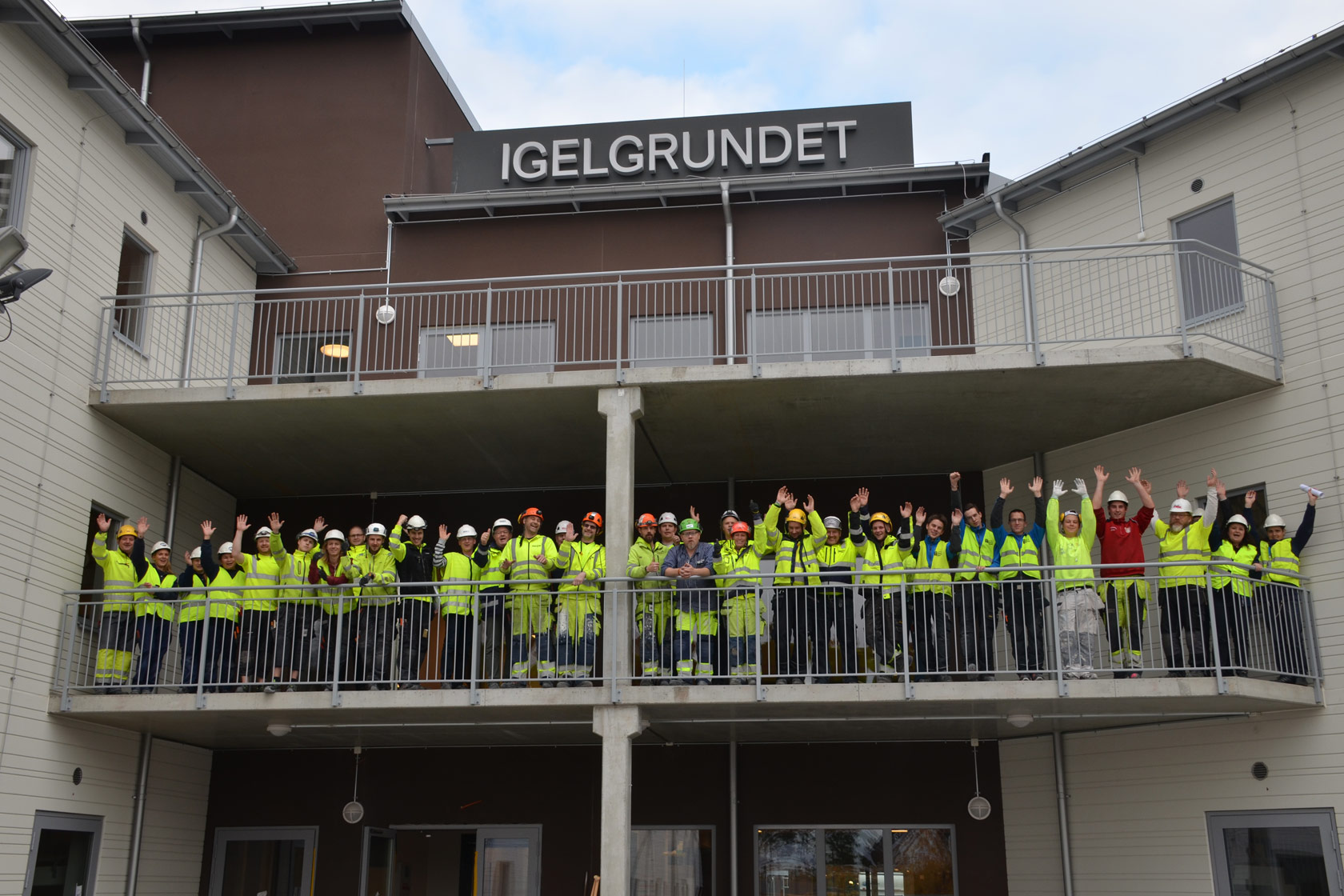 Book accommodation
Please book via e-mail to the reception. For more information, contact the Housing office.
Leisure time
Bank, post office and grocery store
The closest grocery store, bank and post office are located in Östhammar, approximately 25 kilometers from Forsmark nuclear power plant.
Convenience store
In the reception area there is a small convenience store that offers a few selected food items. We also serve as a representative of the pharmacy offering a small selection of products and you do have the option of using us as a pickup place for ordered prescriptions.
If needed we can reload your bus cards with Upplands Lokaltrafik and we also have new cards (however, no annual cards) for sale.
Bus routes:
Forsmark–Östhammar, bus 835
Forsmark–Öregrund, bus 855
Forsmark–Uppsala, bus 751
Forsmark–Gävle, bus 753
Bus time tables are available at the Upplands Lokaltrafik website.
Upplands Lokaltrafik
Health center
Contractors will receive accident care and help in case of an acute illness at the workplace.
Besök
Weekdays in July you may visit Forsmarks bruk and walk around the mansion, visit the museum or take a bus tour down to the final repository for short-lived radioactive waste. The activities are free of charge. Please book your activities at
www.visitforsmark.se (in Swedish)
Dining
The staff restaurant Kraftkällan is centrally located next to the main entrance. Opening hours during non-holiday weekdays are 06:30-15:00. A staff restaurant is also available inside the area at Forsmark 3. Their opening hours are 10:30-14:00. Opening hours at Kraftkällan are extended during outages at Forsmark 1 and 2. Opening hours at the restaurant at Forsmark 3 are extended during outage at Forsmark 3.
An additional dining option is Forsmarks Wärdshus, located in Forsmarks Bruk:
www.forsmarkswardshus.se
Parking
Parking is available adjacent to the entrance of Forsmark 1 and 2 as well as at the entrance to Forsmark 3. Parking is also available on the right hand side before the bridge that leads over the channel for intake of cooling water to Forsmark 1 and 2. Additional parking is available at the staff accommodation Igelgrundet.
Rental cars
Hire a rental car from Europcar, 0173-824 64.
Training
The sports center in the residential area is the training center in Forsmark. Via ISS reception you can book courts for tennis, badminton and floorball among other sports. There is also a sauna. For access to the weight training room, please contact Forsmarks IF.
Exercise trail
The exercise trail starts from the campsite and is approximately 3 kilometers long.
Bicycles
Bicycles are available to borrow at the reception for a deposit of 500 SEK per bike.
Beach sauna
Forsmark has a beach sauna that can be booked in the reception for 1,500 SEK. Towels, soda and snacks are included. You can also book a wood-fired hot tub.
The beach sauna with hot tub, the booker manages the fire, 2,300 SEK.
The beach sauna with hot tub, ISS manages the fire, 2,700 SEK.
Boats
You can rent a boat during outages for 100 SEK/day/boat.
Laundry and mechanical hall
Laundry facility – book in the reception
Carwash – book in the reception, maximum of 2 hours each time
Car mechanical hall – book in the reception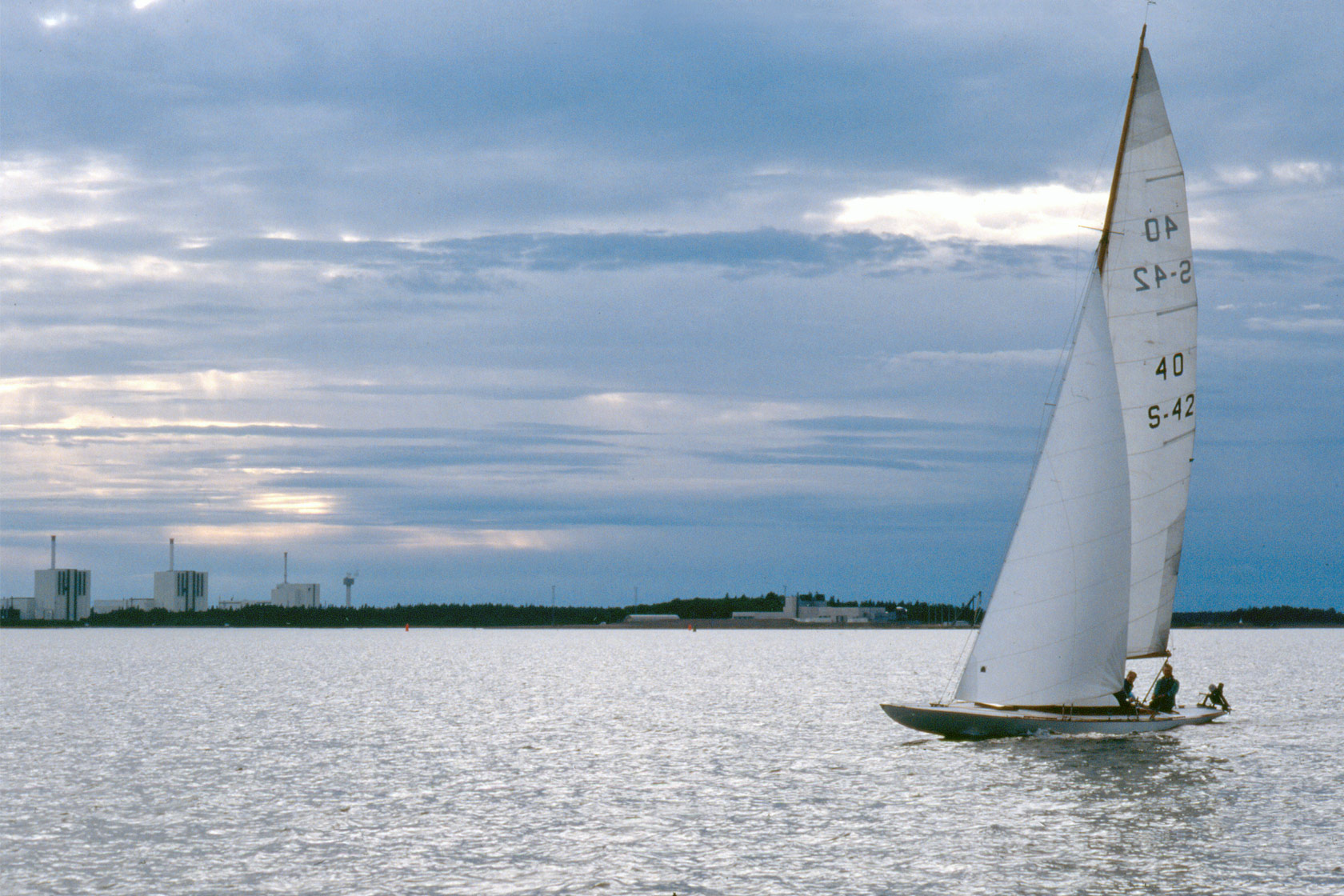 Book activities
To book the beach sauna, boat, laundry or mechanical hall, please contact the reception.
Related content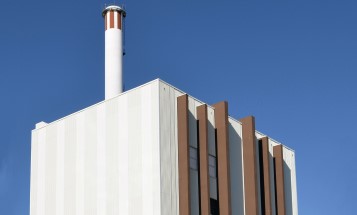 Find contact details and information about visits to Forsmark nuclear power plant.