Helping our traffic break free from fossil fuels
Our traffic is trapped in an addiction to fossil fuels. Discover how we're helping it break free by installing and operating thousands of regular and fast charging points and electrifying delivery fleets.
On the road towards fossil freedom
Transport accounts for about one third of the world's energy consumption. This means that e-mobility and the electrification of the transport sector will play a huge part in helping society break free from fossil fuels.
To speed up the transition to e-mobility and meet the growing demand for electrical charging, we need to provide an easily accessible charging infrastructure. At Vattenfall, we're involved in several projects to make this happen by making standard and fast charging points easily and widely accessible. We do this by installing and operating private, public and semi-public charging points in Sweden, the Netherlands and Germany.
One of Europe's largest charging networks
A fossil free society needs fossil free transport. Electric cars can play a key role in getting there, but with more electric cars getting on the road, more charging points will be needed – on the road, at businesses and at home. That's why we created our charging network InCharge. It's one of the ways that we're working on accelerating the transition to e-mobility and achieving a future where everyone can choose fossil free ways to move, make and live.
The Vattenfall InCharge network is making an impact on e-mobility across Northern Europe. In the Netherlands, we operate one of the largest public electric vehicle charging point networks. In Sweden and Germany, together with partners, we keep building public and semi-public charging stations.
In total, Vattenfall operates around 43,000 charging points in Northern Europe and the number is growing rapidly. More than 250,000 electric vehicle drivers have already used our charging stations, which shows us that electric driving is becoming the new normal.
Placing charging points with the help of algorithms
As the demand for e-mobility gathers pace, we need to make it even easier to make the switch to fossil free transport. At Vattenfall, we are working on many projects that will lead the way forward and solve some of the challenges that we face today when it comes to making the switch.
In the Netherlands, Vattenfall, together with partners, won a large public tender to install at least 4,000 charging points in 67 municipalities in the provinces of Gelderland and Overijssel over three years. A predictive algorithm will help Vattenfall place charging points proactively. In addition, Vattenfall will also provide charging solutions on request and based on usage data. This approach will help to roll out the network more efficiently and install the charge points where they are needed most.
In Gothenburg, Vattenfall is participating in a project to test wireless charging technology for electric taxis in in a live city environment. For this, Vattenfall will collaborate with Volvo Cars, taxi operator Cabonline, hardware supplier Momentum Dynamics, the municipal energy company Göteborg Energi and the municipal business development agency Business Region Gothenburg. Vattenfall will ensure that the automatic payment solution InCharge is working smoothly in the context of wireless charging.
Breaking commuting free from fossil fuels
Enjoying a canal boat ride through a new city can be many things: beautiful, romantic or exhilarating. One thing that it usually isn't though, is emission-free. However, emission-free canal boat rides are becoming a reality thanks to a partnership between Vattenfall and Stromma Group. Together, we're investing in silent, emission-free electric sightseeing boats, starting with Amsterdam's canal boats.

The first phase of the collaboration will focus on electrifying canal boats in Amsterdam. Vattenfall will supply the battery system for emission-free operation of the city's canal boats, which will be mandatory as of 2025.
"The partnership with Stromma is a shining example of how we can jointly drive electrification forward and eventually enable a completely emission-free fleet. Our 'Power-as-a-Service' concept is based on us owning, managing and taking responsibility for the operation and maintenance of electrical infrastructure. This means that our customers can focus on their core business," says Maria Lindberg, responsible for electrification of heavy transport at Vattenfall Network Solutions.
Electrified fleets on the road towards fossil freedom
In this case a fleet of electrified heavy goods vehicles. Vattenfall and Coca-Cola in Sweden have partnered to invest in electric operation of heavy goods vehicles. This means that three truck charging stations will initially be installed at Coca-Cola Europacific Partners' plant at Jordbro outside of Stockholm.
The initiative works well with Coca-Cola's aim to reduce emissions from their company vehicles and Vattenfall's goal of working for fossil freedom.
Want to know more?
Find out more about this topic here.
See also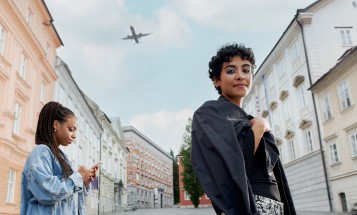 We're exploring electrofuel, produced with fossil free electricity and fossil free hydroge...