Press and media
Read our news, press releases and stories, subscribe to our newsletter THE EDIT, watch videos and download images.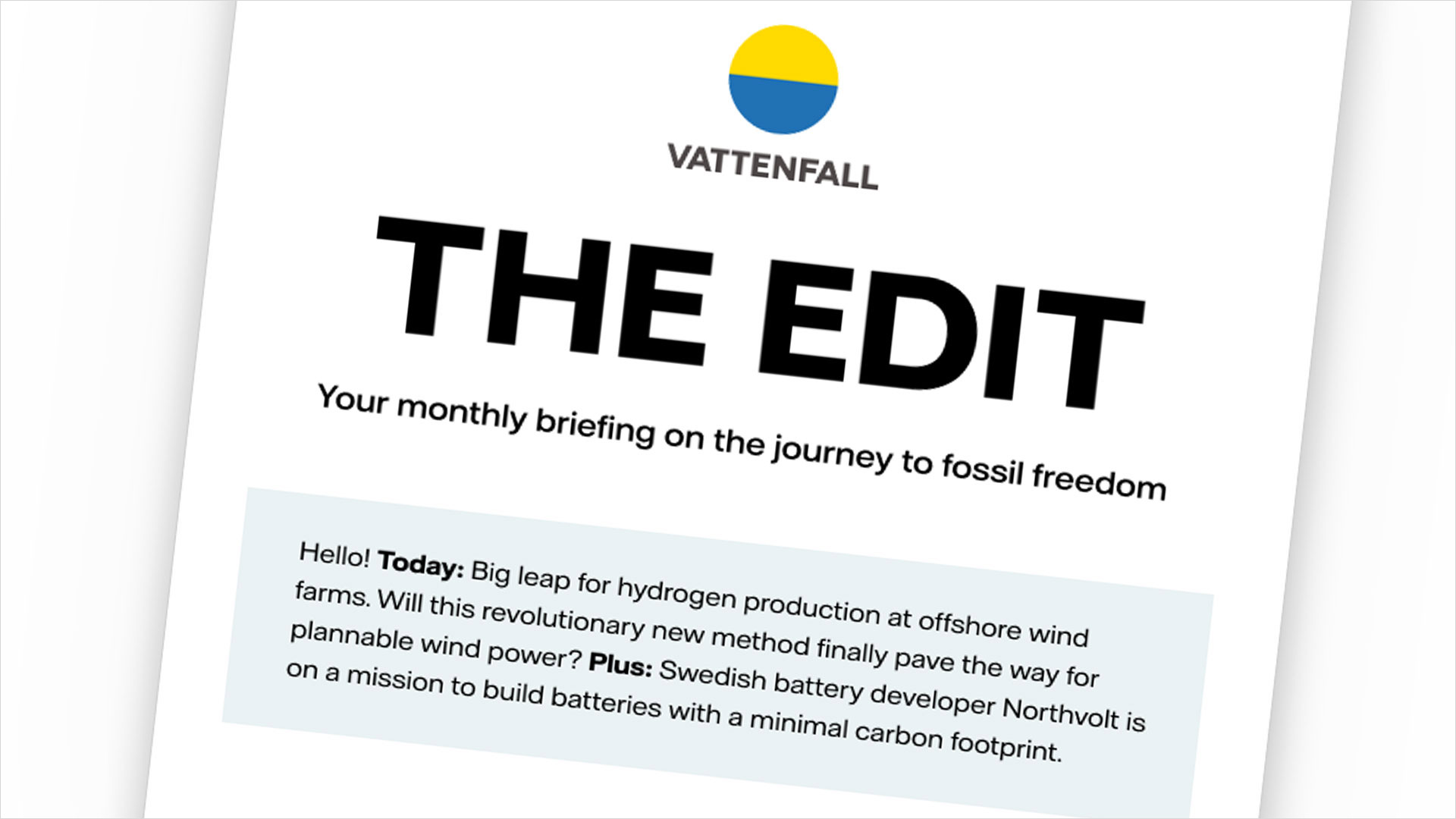 Sign up for our monthly newsletter THE EDIT
THE EDIT is Vattenfall's new monthly newsletter. Each issue will highlight a new burning topic in the world of sustainable energy and fossil freedom.
Learn more and sign up to subscribe
Press office
For journalists requiring additional information or contact.
Media bank
Welcome to Vattenfall's media bank. Here you will find images in a wide range of categories.
Subscribe
Please choose at least one language.
Please choose at least one subscription type.
Please provide a valid email address.
Please approve GDPR