Not all emissions have to pollute
Discover how we are using hydrogen to decarbonise industries today, so you can live fossil free tomorrow.
Pioneering a fossil free future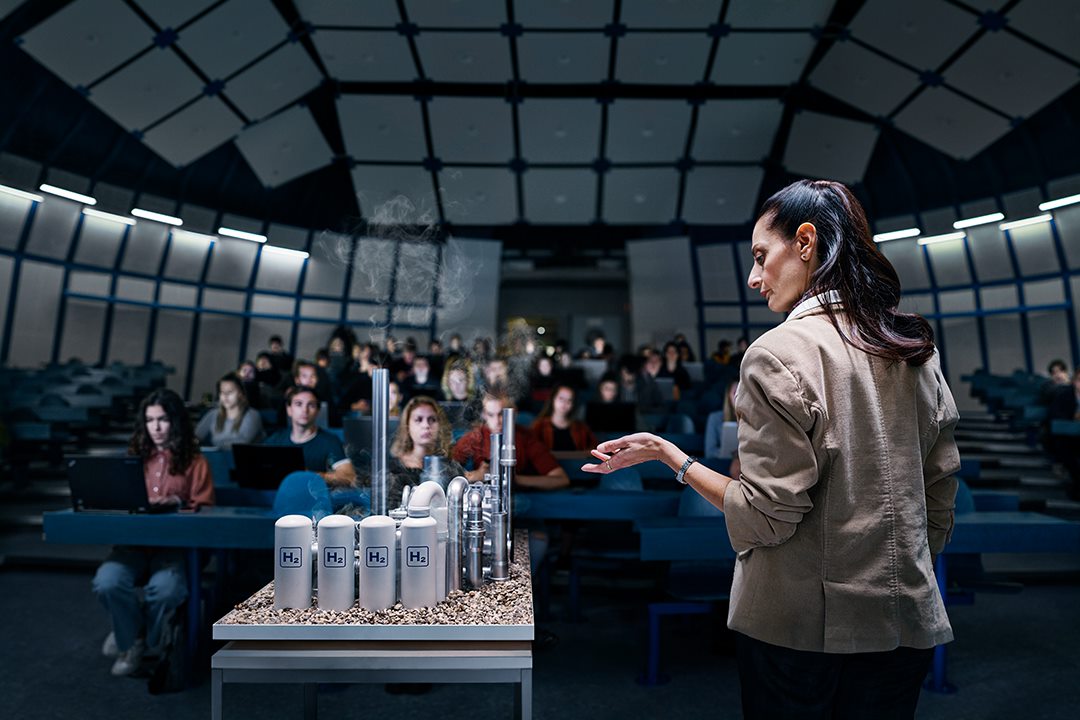 At Vattenfall, one of the ways we are working on decarbonising industry is by replacing fossil fuels with fossil free hydrogen that emits no CO2.
Fossil free hydrogen is created by splitting water into hydrogen and oxygen through electrolysis, powered by electricity from fossil free sources. This is a significant step from how most hydrogen is produced today, by the steam-reforming of natural gas which releases CO2 into the atmosphere.
As well as decarbonising our own operations, our progress in developing fossil free hydrogen will help transform industries far beyond our own, dramatically reducing their CO2 emissions.
Fossil free hydrogen will play a key role in the energy transition, as it can be an energy carrier and replace fossil fuels across large areas of the transport sector, as well as in industries such as steel, chemical and fuel production.
A joint effort for a greater impact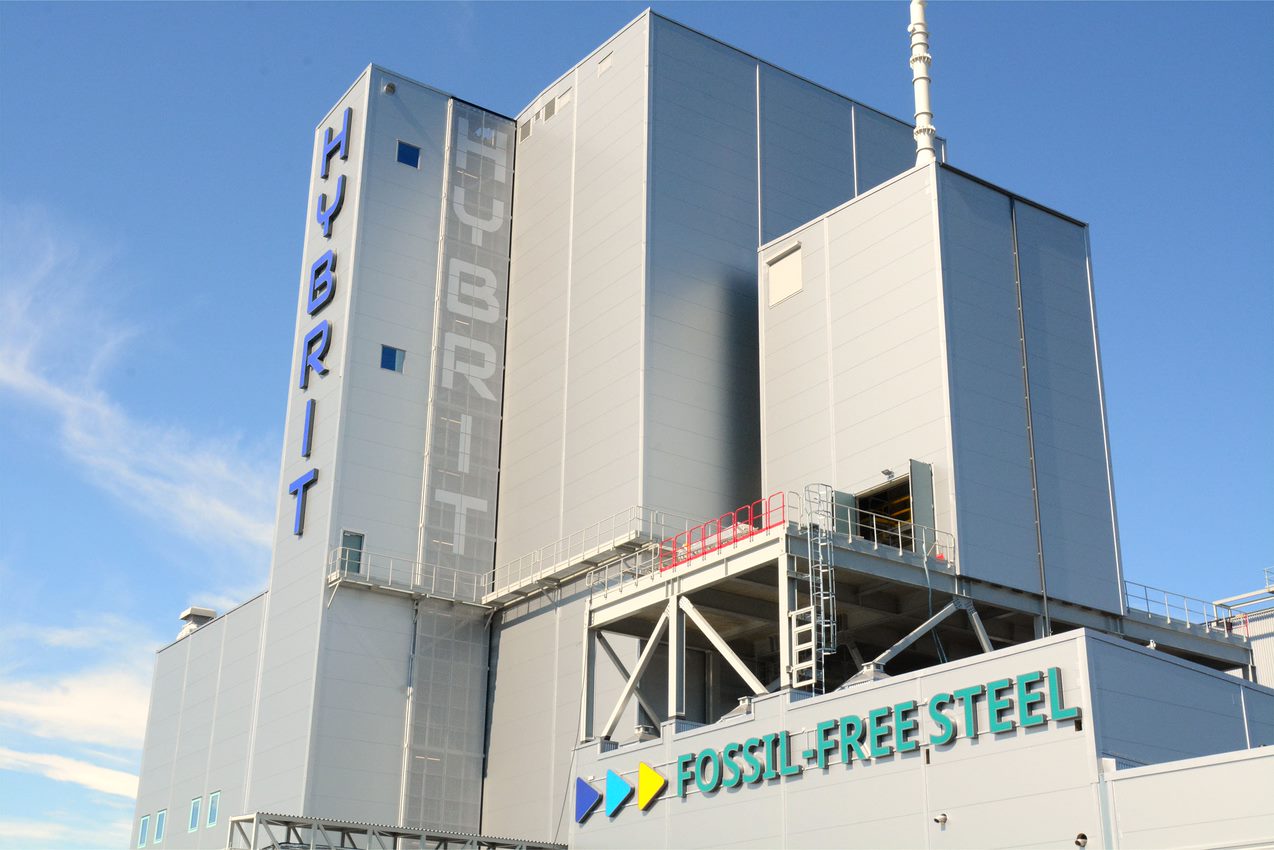 To create lasting change, we need to think beyond conventional boundaries. By sharing our expertise and collaborating with experts in other fields, we can develop ground-breaking fossil free hydrogen-driven solutions that will help us achieve our goal of fossil free living within one generation.
HYBRIT is one of our many fossil free hydrogen initiatives. HYBRIT stands for HYdrogen BReakthrough Ironmaking Technology and is a collaboration between steel manufacturer SSAB, mining company LKAB and Vattenfall, with the aim of decarbonising the steel manufacturing value chain. The first delivery of fossil free steel has already been made to Volvo Trucks, and we aim to have fossil free steel available on the commercial markets by 2026.
West Coast Sweden
Two thirds of Swedish carbon dioxide emissions in 2022 come from industry and transports. Vattenfall sees huge potential for decarbonisation on the Swedish west coast through direct electrification and indirect electrification using fossil-free hydrogen especially for industries like refinery and petrochemicals. Feasibility studies have started up together with partners Preem and ST1 to investigate the potential of an offshore wind power based supply infrastructure to enable fossil-free hydrogen based production for aviation and road transport fuels. The first drop of sustainable aviation fuels is expected from 2029 onwards.
HT1 Aberdeen UK
The Hydrogen Turbine 1 (HT1) project in Aberdeen aims to be the first project in the world to test the full integration of hydrogen production with an offshore wind turbine. Producing hydrogen on offshore wind turbines is likely to be the most efficient way of producing fossil-free hydrogen for decarbonisation of heavy industry like steel, chemicals or refining, as well as heavy transport. The goal is to produce the first fossil-free hydrogen as early as 2025.
A fossil free future is possible and we're only just beginning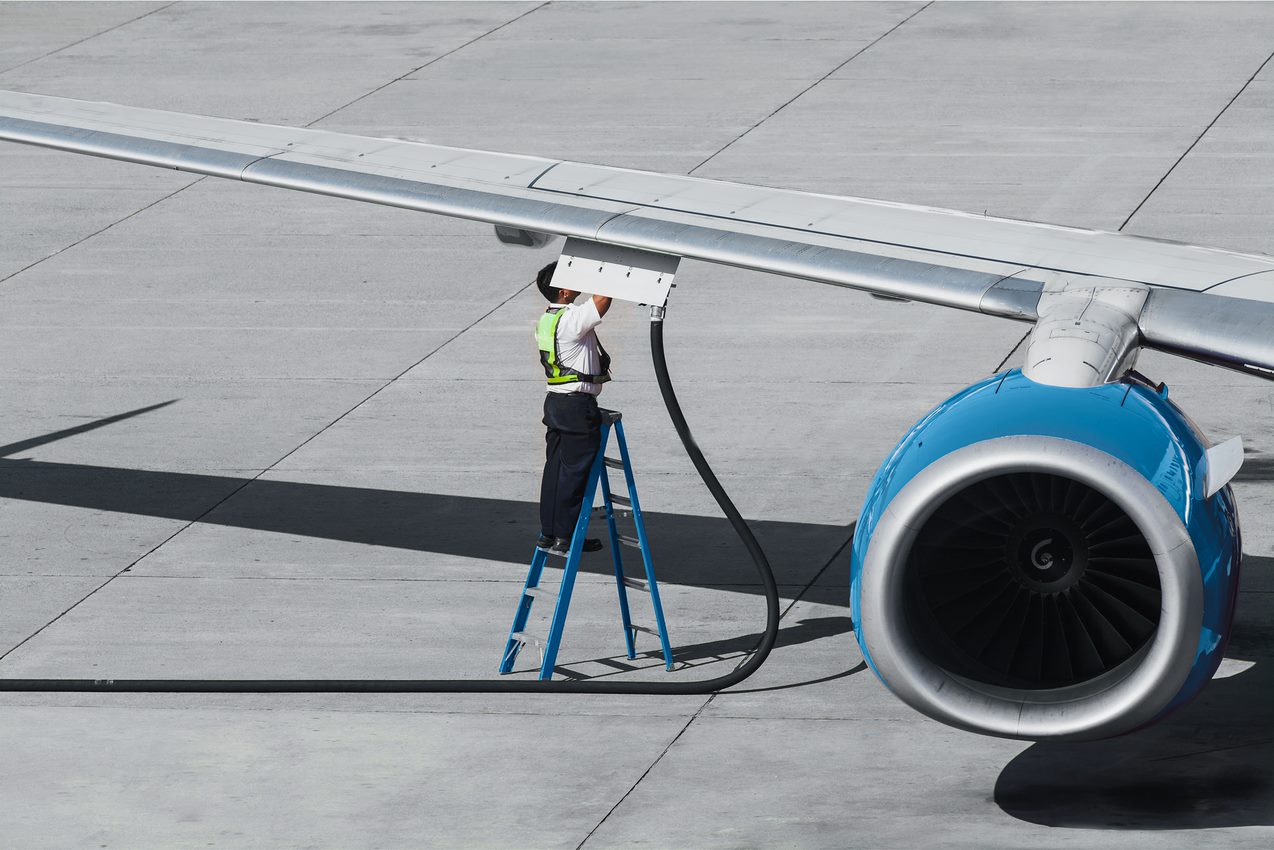 The above initiatives are only describing a few of the many ways we are working to reach our goal of enabling fossil free living within one generation.
Together with Shell, LanzaTech and SAS we're investigating the production of the world's first synthetic Sustainable Aviation Fuel, SAF, using the LanzaJetTM 'Alcohol to Jet' technology on a large scale in Sweden.
There are many possibilities when it comes to fossil free hydrogen and, through our partnerships, we're exploring them on many fronts.
Want to know more?
Find out more about this topic here.