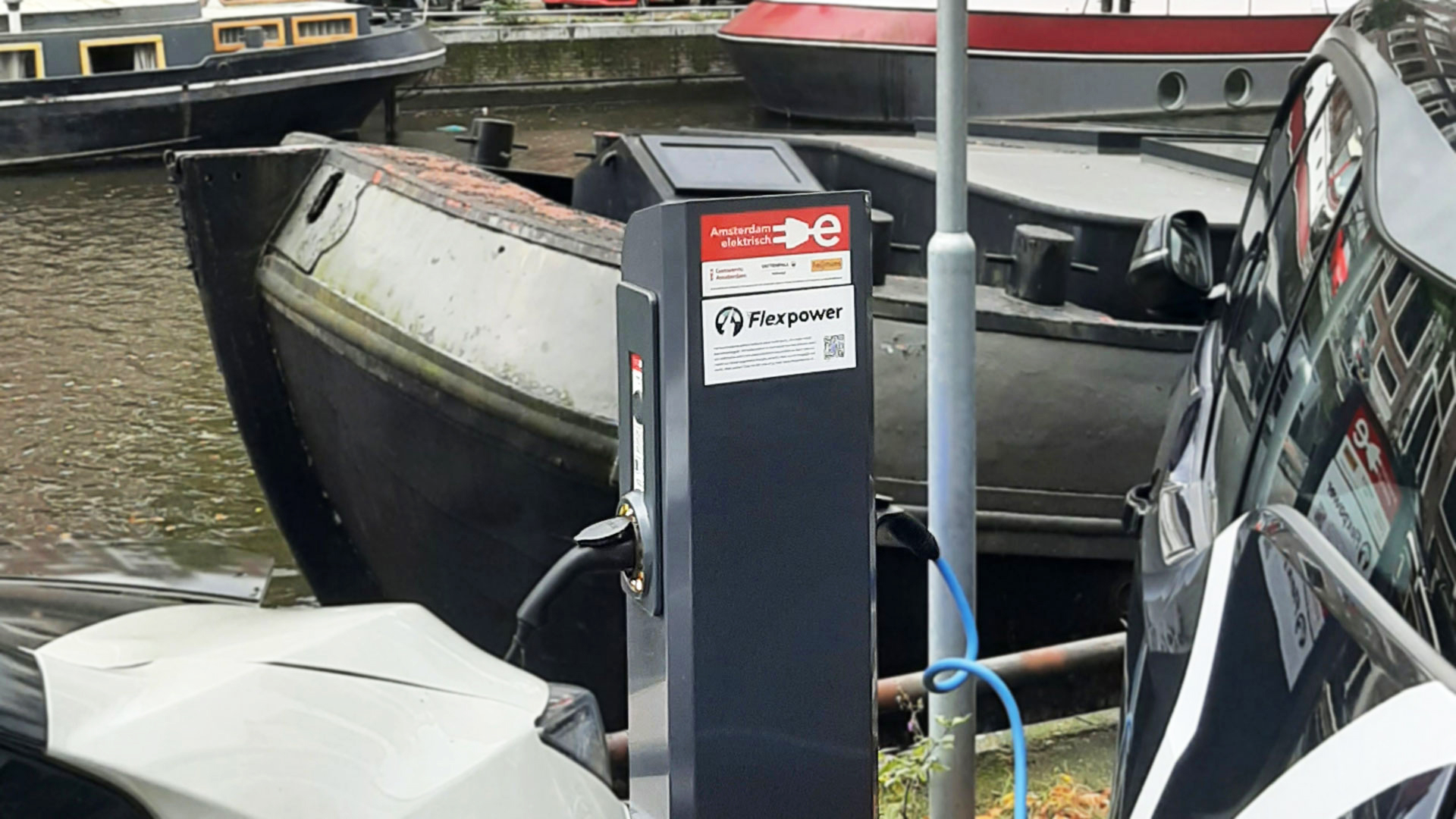 Pilotprojekt für noch flexibleres Laden in Amsterdam gestartet
In Amsterdam beteiligt sich Vattenfall an einer neuen Studie über flexible Ladegeschwindigkeiten für Elektroautos. Herausgefunden werden soll, wie die Netze am besten genutzt werden können, um den Anschluss von mehr Ladepunkten zu ermöglichen.
Die zunehmende Anzahl von Elektroautos belastet die städtischen Stromnetze zusätzlich. In Amsterdam beteiligt sich Vattenfall gemeinsam mit der Universität, einem Netzbetreiber und anderen Beteiligten an einem neuen Pilotprojekt, mit dem ein neues Konzept für intelligentes Laden getestet wird.
Die Tests mit flexibler Ladegeschwindigkeit für Elektroautos werden bis Ende Sommer 2022 an 126 Ladestationen in 10 Stadtteilen von Amsterdam durchgeführt.
Der Grund für dieses Projekt ist, dass immer mehr Amsterdamer elektrisch fahren und das städtische Stromnetz bereits unter erheblichem Druck steht.
Ladegeschwindigkeit ändert sich im Laufe des Tages
Bei dem Test wird die Ladegeschwindigkeit je nach der verfügbaren Kapazität des Netzes und der Anzahl der Autos, die gerade geladen werden, variieren.
Die Systemsoftware überwacht, wie viel Strom von den angeschlossenen Ladestationen benötigt wird. Sie sorgt dann dafür, dass sich die Ladegeschwindigkeit im Laufe des Tages entsprechend der Anzahl der gleichzeitig ladenden Fahrzeuge ändert.
"Dies bedeutet, dass die Ladestationen mehr Strom für jedes Auto bereitstellen, wenn wenige Autos laden, als wenn viele Autos laden wollen", sagt Tim Hoogvliet, Product Owner Smart Charge bei InCharge Netherlands. "Mit dieser Technik nutzen wir den verfügbaren Strom effizienter und schöpfen die vorhandene Kapazität des Stromnetzes optimal aus. Dadurch können mehr Ladestationen aufgestellt werden, die an dasselbe lokale Stromnetz angeschlossen sind."
Ein wichtiger Grundsatz des Projekts ist, dass die Benutzer der E-Autos nicht durch die flexible Ladegeschwindigkeit behindert werden. Bei maximaler Ladenachfrage und minimaler Netzkapazität sorgt ein intelligentes Rotationssystem dafür, dass sich die Autos beim Laden abwechseln.
Wenn mehr Kapazität zur Verfügung steht – wie tagsüber, wenn Sonnenkollektoren Strom liefern, oder nachts, wenn der sonstige Verbrauch gering ist –, können die angeschlossenen Autos mit maximaler Geschwindigkeit geladen werden.
Untersuchung der Nutzererfahrungen
Die Amsterdamer University of Applied Sciences wird die Nutzererfahrungen während und nach dem Projekt untersuchen und die Ergebnisse mit der Situation vergleichen, in der der Ladenvorgang nicht flexibel gewesen wäre.
Das Projekt Flexpower 3 ist eine Fortsetzung der früheren Pilotprojekte Flexpower 1 und 2, bei denen die Leistung der Ladestationen am Abend unabhängig von der Anzahl der zu diesem Zeitpunkt ladenden Autos reduziert wurde.
→ Test in Amsterdam: Elektroautos laden ohne Belastung des Stromnetzes


FAKTEN
Flexpower 3 ist ein gemeinsames Projekt der Stadt Amsterdam, des Netzbetreibers Liander, des Bauunternehmens Heijmans, von Vattenfall, der Amsterdamer University of Applied Sciences und des niederländischen Innovationszentrums für intelligente Ladetechnik ElaadNL.