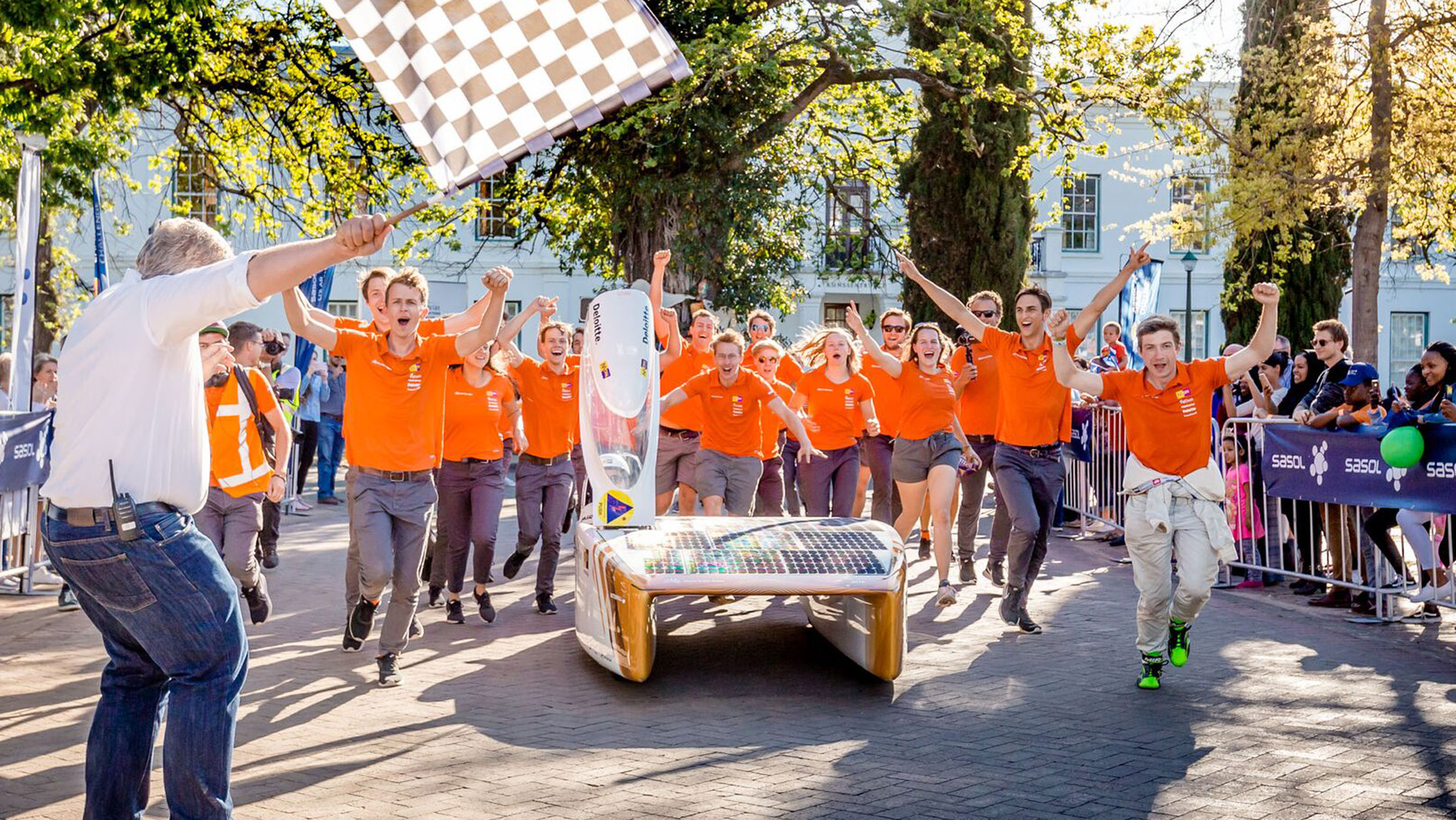 Nuon Solar Team takes gold in South Africa
The Nuon Solar Team were crowned the winners once again in the solar car race held in South Africa.
After a thrilling final race last Saturday, where the Nuna9S solar car managed to overhaul the car designed by the Tokai team from Japan, the Nuon Solar Team managed to secure first place on the podium. In total, the Nuna9S clocked up 4030.4 kilometres in eight days hours, which was enough to put the Dutch team of students ahead of their Japanese competitors, who ended the competition with a kilometre count of 3941.4 kilometres. The Nuon Solar Team won the Sasol Solar Challenge in 2016 and 2014, too. The Challenge, which takes place every two years, took eight days and saw the competitors drive from Pretoria to Cape Town.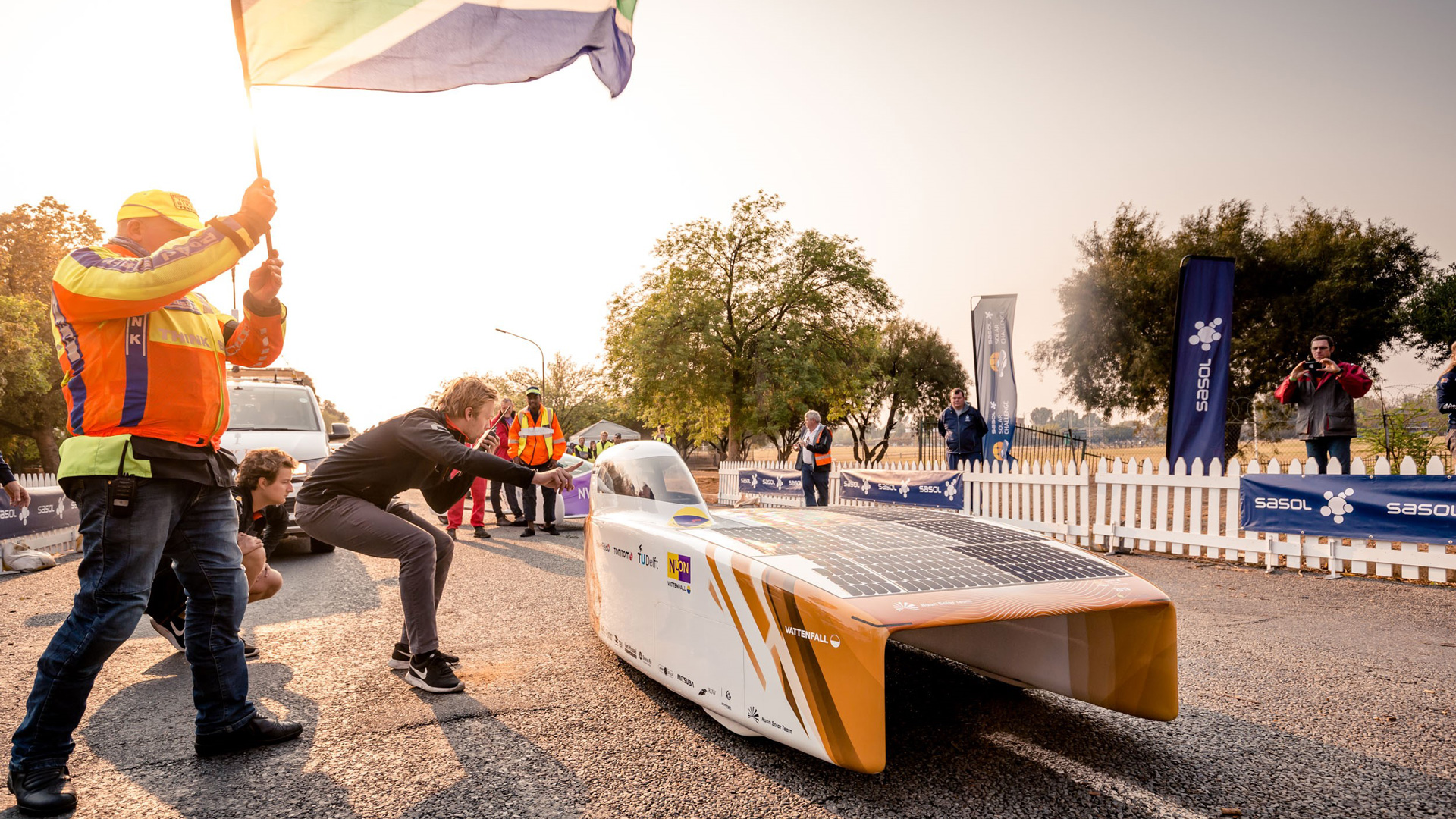 About the Nuon Solar Team
The Nuon Solar Team has been taking part in international solar races for the past 17 years. The team members are seeking to inspire the world by showing people what is possible in terms of technology and sustainability. The team from Delft University of Technology has taken part in solar races in Australia and South Africa a total of 11 times, and been crowned champions on nine occasions.