Rent an electric scooter in Berlin and Hamburg!
Cooperation with Vattenfall provides 400 electric scooters in the German cities.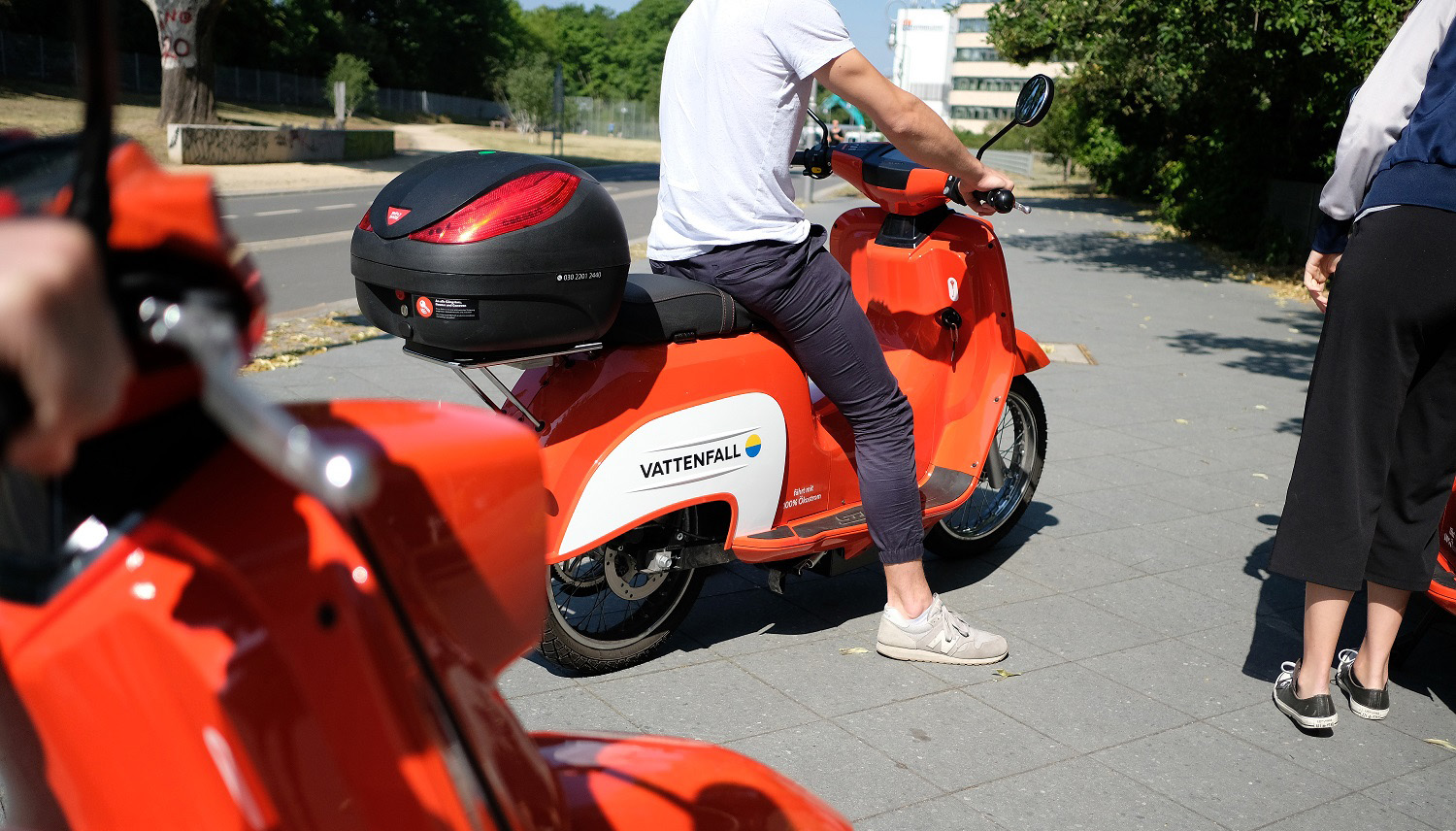 Short-term renting of cars and bicycles with the aid of membership cards and apps has become commonplace in many large cities. Vattenfall has now entered into a four-year cooperation with start-up company 'emmy', which rents out 400 electric scooters in Berlin and Hamburg.
The cooperation with 'emmy' means that a large proportion of all scooters in Berlin and Hamburg carry Vattenfall's logo. As all the scooters are charged with 100 per cent renewable electricity, the concept fits well into Vattenfall's ambition to offer its customers sustainable transport and make fossil-free living a possibility within a generation.
Through the cooperation with 'emmy', Vattenfall's customers get 60 free minutes per month until the end of September, as well as a 20 per cent discount on rental time. Rental costs are normally EUR 0.19 per minute or EUR 24 for a whole day. If you want to park your scooter for a while and take a break, the rental cost is EUR 0.05 per minute.
Just as in car-sharing concepts such as DriveNow, all costs are included in the rental. You can book and finish the rental period wherever you like in the specified city-centre areas. The scooters all have two helmets with hygienic single-use caps. Each scooter runs about 100 km on one charge, and when 20 per cent of the charge remains, 'emmy's assistants ensure that the battery is replaced by a fully-charged one.
As well as Berlin and Hamburg, you can also find 'emmy's scooters in Munich, Düsseldorf and Stuttgart.
Read more:
https://emmy-sharing.de/en/
Photo:
emmy / Benjamin