Vattenfall's hydro power plants are being upgraded and gaining greater flexibility in balancing more solar and wind power.
Hydro power has enormous reservoirs, and is a huge 'green battery' that balances the energy system throughout the entire Nordic Region. More solar and wind in the energy system create a need for even greater flexibility, so that generation can be quickly sped up or slowed down. Consequently, hydro power plants need to be adapted to these new circumstances.
Vattenfall invests SEK 1 billion per year in hydro power maintenance. A major project has been under way since 2015 to upgrade the power plants and raise their output and flexibility.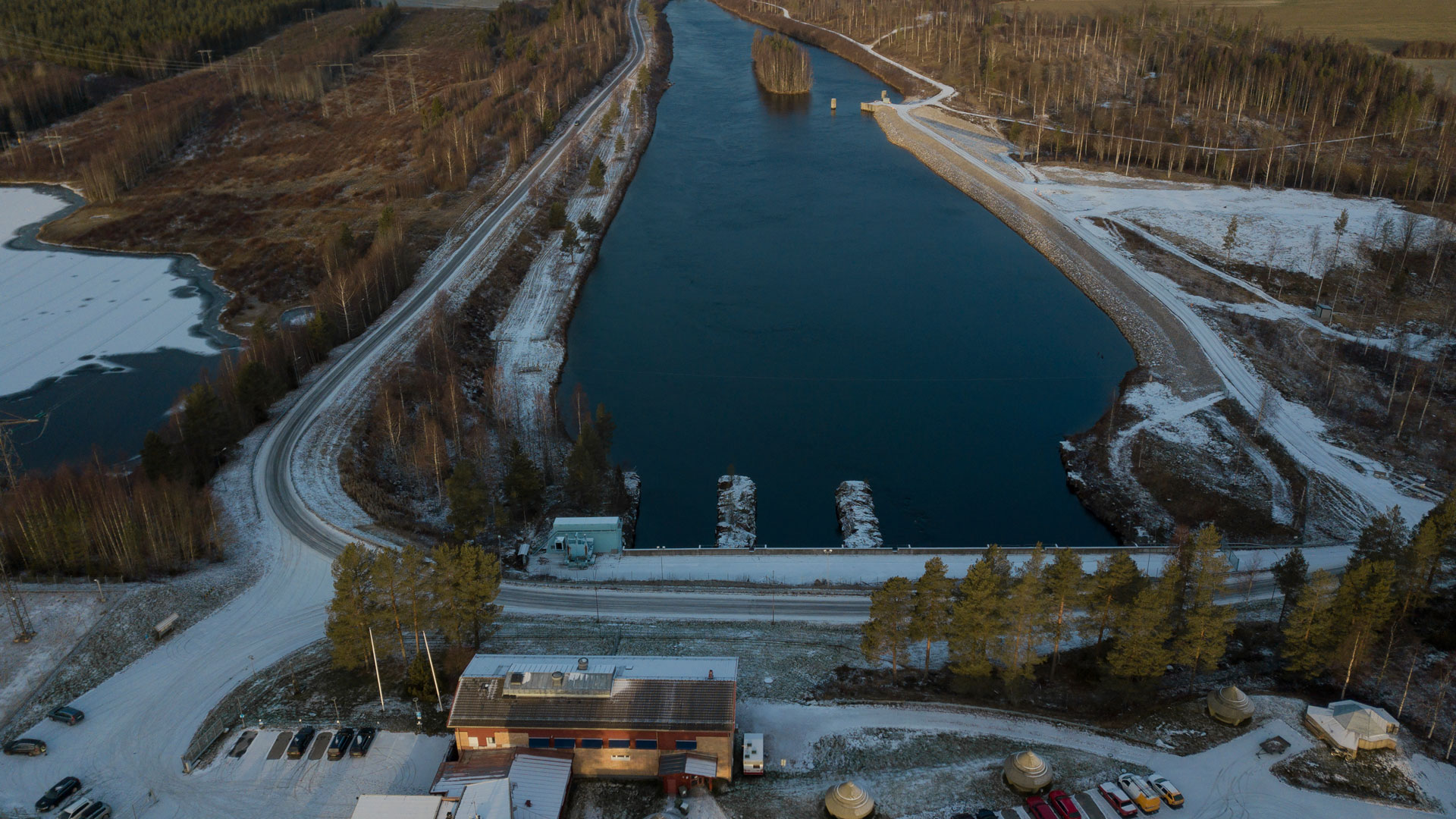 An upgraded transformer at Stornorrfors resulted in 15 MW more output.
Contributing to climate goals
By 2023, hydro power will have been expanded by 600 MW without a single new dam being built. This is equivalent to the output of half a nuclear power plant, or roughly 100 modern wind turbines, and is a significant contribution to Sweden's climate goals and Vattenfall's goal of enabling fossil-free living within one generation.
However, the primary purpose is to improve the ability to respond faster to changes in the need for generation, rather than to generate more electrical power.
Around 20 power plants have already been upgraded in various ways, increasing the available output by around 450 MW.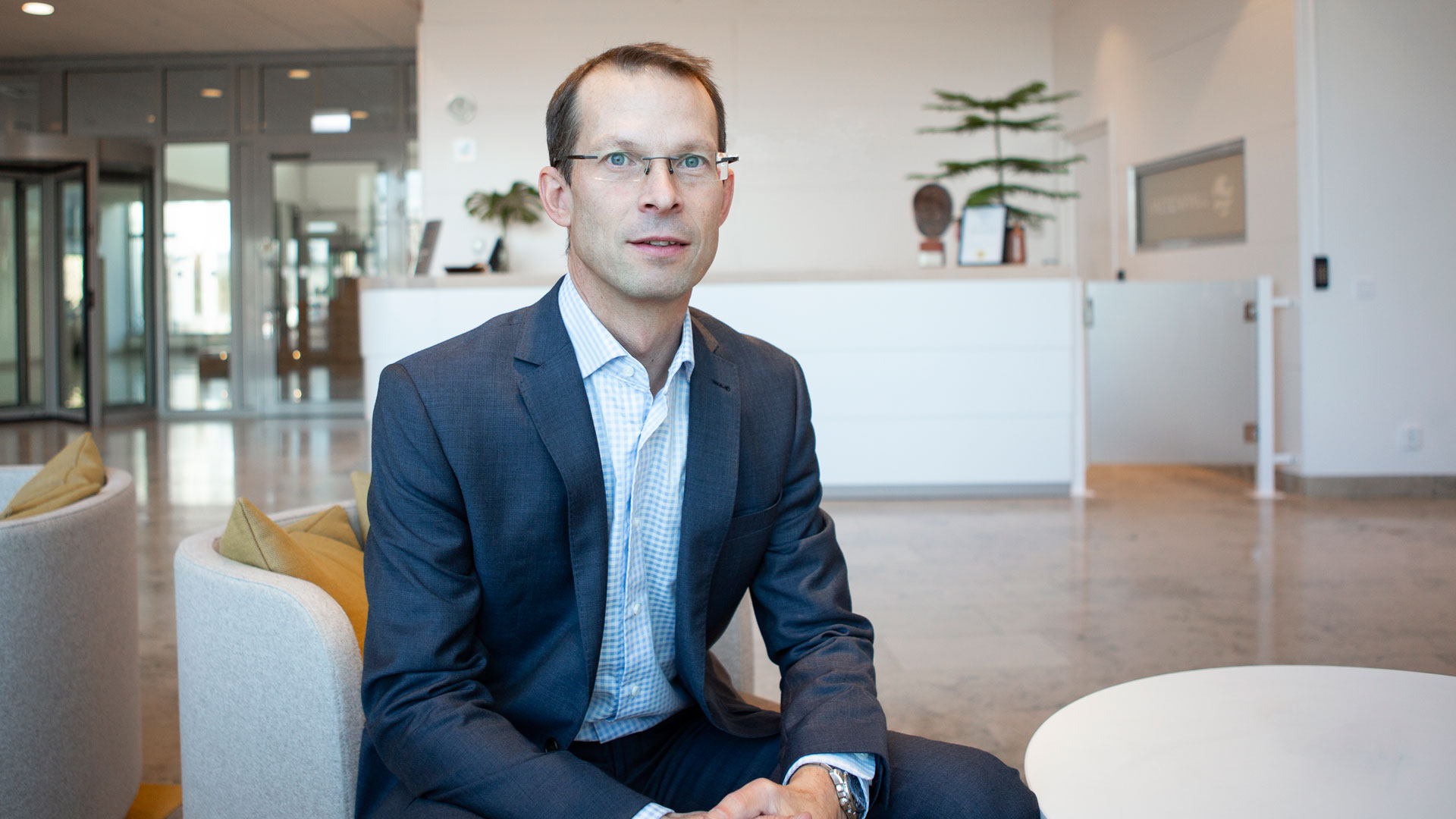 Tord Eriksson, Head of Production, Vattenfall Vattenkraft
"In most cases the efficiency and output of the plants is improved after the renovation, as new turbines, generators and transformers are more efficient than the ones being replaced. In other cases, other measures are being taken, such as reviewing the Land & Environment Court rulings and obtaining new ones," says Tord Eriksson, Head of Production, Vattenfall Vattenkraft.
Changes in Land & Environment Court rulings
Extensive investigations have revealed the potential operational restrictions of each power station. In many cases these restrictions are due to technical limitations, but in other cases it may be the result of old Land & Environment Court rulings.
"In 2017 we got permission from the Land & Environment Court to increase diversion of water to Lasele and Långbjörn Power Stations. This enabled us to increase output from these stations by 27 MW. This ruling sets an important precedent, and shows the way forward for further applications for increased water diversion," says Eriksson.
A new Land & Environment Court ruling allowed for an 29 MW increase in output at the Bergeforsen Power Plant.
An additional measure is to shorten shutdown times for maintenance and investment measures.
By following the unit on a weekly and monthly basis, we can make comparisons with averages for previous years and see at a glance what improvements we're making over time," says Eriksson.
More remains to be done
"Now we are working towards raising the available output of our hydro power plants by 600 MW by 2023. We've already ticked off the measures that were easy to implement; in other words, we've picked the low-hanging fruit. Now we're left with the more complicated measures, which means that it'll take longer to reach the last megawatt than it took us to get to where we are today," says Eriksson.
Examples of measures in hydro power plants
Ångerman River
Stalon - Replacement of circuit breakers and busbars: +15 MW
Lasele and Långbjörn - New Land & Environment Court ruling gave go-ahead for increased water diversion to power stations: +27 MW
Ume River
Stornorrfors - New transformer: +15 MW
Lule River
Laxede – Renovation: +13 MW
Indals River
Bergeforsen - New Land & Environment Court ruling gave go-ahead for increased water diversion through power station: +29 MW
Stadsforsen - Repair of mechanically locked impeller: +6 MW
More facts:
An output of 600 MW is equivalent to the average electricity consumption of 260,000 detached houses.
Vattenfall owns around 100 hydro power plants in Sweden, with a total output of approximately 8 700 MW.