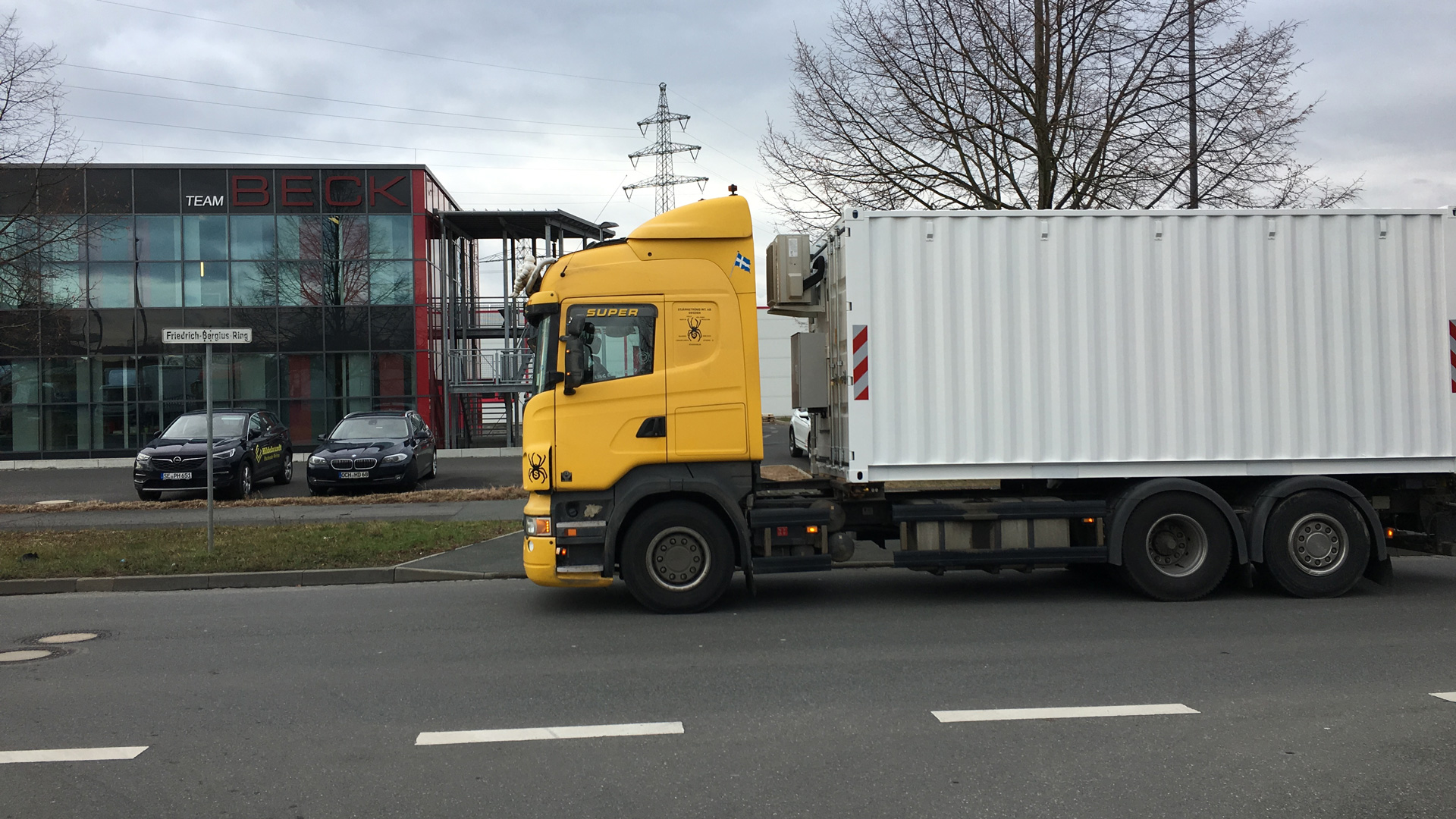 Climate-smart battery storage on its way to fossil-free championships
The energy storage will charge electric snow scooters during the FIS Alpine world ski championships in Åre, Sweden.
Preparations are in full swing for the upcoming FIS Alpine World Ski Championships in Åre in February. As a Smart Energy partner for the event, Vattenfall is providing a number of smart energy solutions to assist the competition organisers in achieving their goal of becoming the first climate-neutral alpine world championships.
One such solution is a large battery storage facility with smart control. The container was loaded onto a truck in Würzburg in Germany on Tuesday 15 January.
"The truck is run of course on HVO 100 biodiesel to be on pair with our goal: a climate-neutral championship," says Pontus Karlsson, a project manager at Vattenfall R&D.
The battery storage facility consists of eight batteries similar to the ones used in BMW's i3 model, offering a total capacity of about 340 kilowatt hours. The battery storage facility will be used for instance to charge some ten electric snow scooters that Vattenfall will put at the disposal of the organisers to shuttle people to and from the competition arena.
A 380 square metre solar panel is now being installed on the roof of the organiser's building in Åre.
Large solar roof soon installed
Work is already under way in Åre to install charging posts for the electric cars that Audi will use during the world championship event. Also, a 380 square metre solar panel that will annually produce 37,000 kWh of green electricity is being installed on the roof of the administration building used by the world championship organisation.
During the World Cup, Vattenfall will be on site with a pavilion in the sponsors area, organising daily event with guests such as skiers and trainers from the Swedish Alpine team.
Read more about what Vattenfall offers as a Smart Energy partner to FIS World ski championships in Åre.