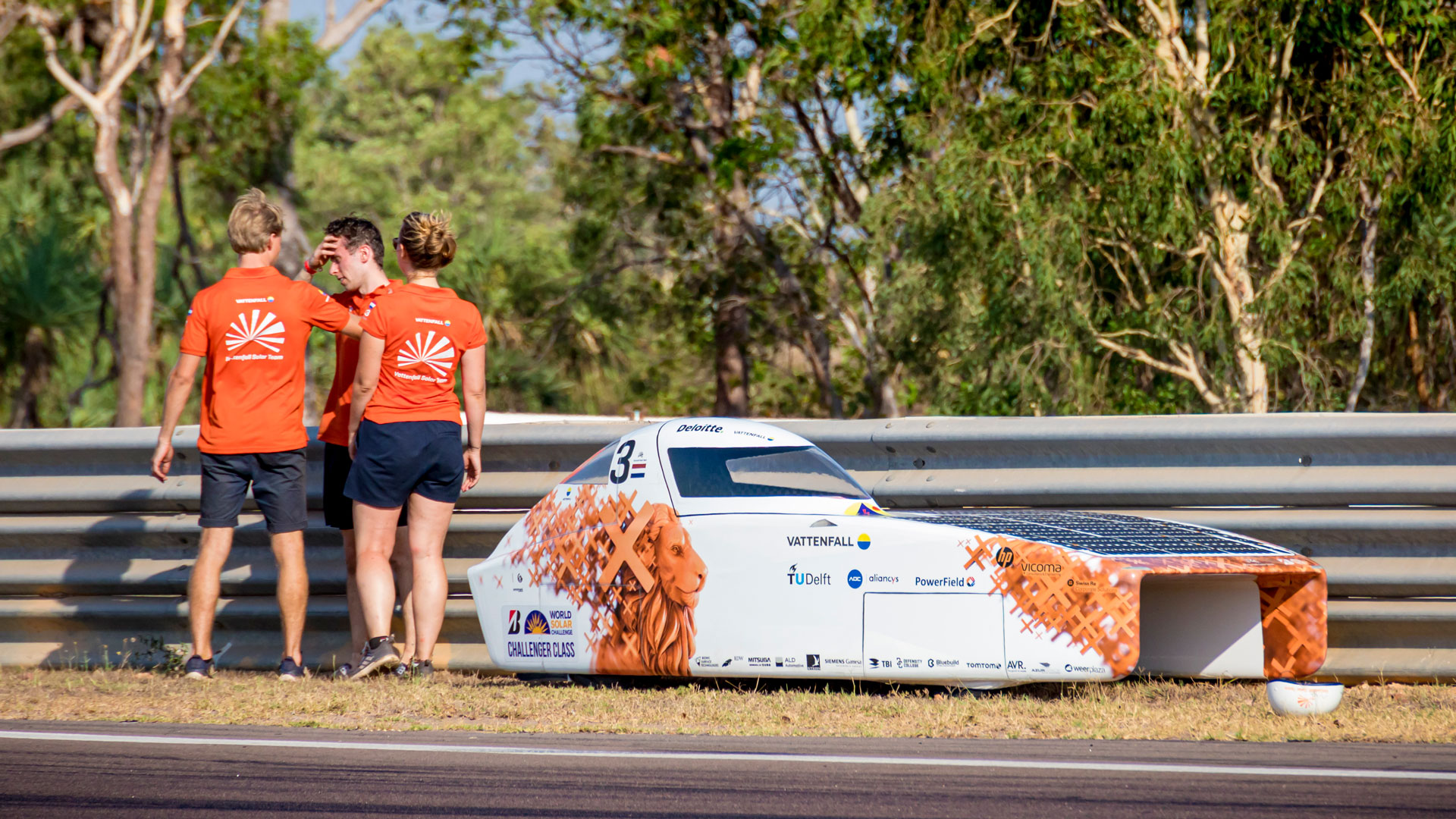 Vattenfall Solar Team race car NunaX seriously damaged during test drive
Now the team has only four days to repair the car before the start on Sunday.
Solar car NunaX from Vattenfall Solar Team has hit a guardrail during a test drive. The driver is doing well, but the car has considerable damage.
The accident happened when driver Max van der Waals exited the straight and entered the first corner of Hidden Valley race circuit in Darwin. While braking, the right rear wheel blocked and the car crashed into the guardrail. Max is shocked, but otherwise fine.
However, the collision has caused serious damage to the solar car. There is a crack on the side of the car, the wing at the back is crooked and one of the wheels is hitting the fender. The shark skin, the team's secret weapon, is also damaged.
Team leader Maud Diepeveen says the incident will not affect race participation, although the team will have some hard work to do. "We are shocked of course, but are going to do everything in our power to get the car ready in time for the race."
The Bridgestone World Solar Challenge, 13-20 October, is the world championship for solar racing. The race takes place every second year and the participants drive from Darwin to Adelaide, 3000 kilometers through the Australian outback. Vattenfall Solar Team has already won the race seven times and is the reigning champion.