Even more flexible charging tested in Amsterdam
In Amsterdam, Vattenfall is part of a new study on flexible charging speed for electric cars. The purpose is to find out the best way to utilise the grids and thereby make it possible to connect more charging points.
The growing number of electric cars puts additional strain on city power grids. In Amsterdam Vattenfall participates in a new study together with the university, a grid operator and other parties, to test a new concept of smart charging.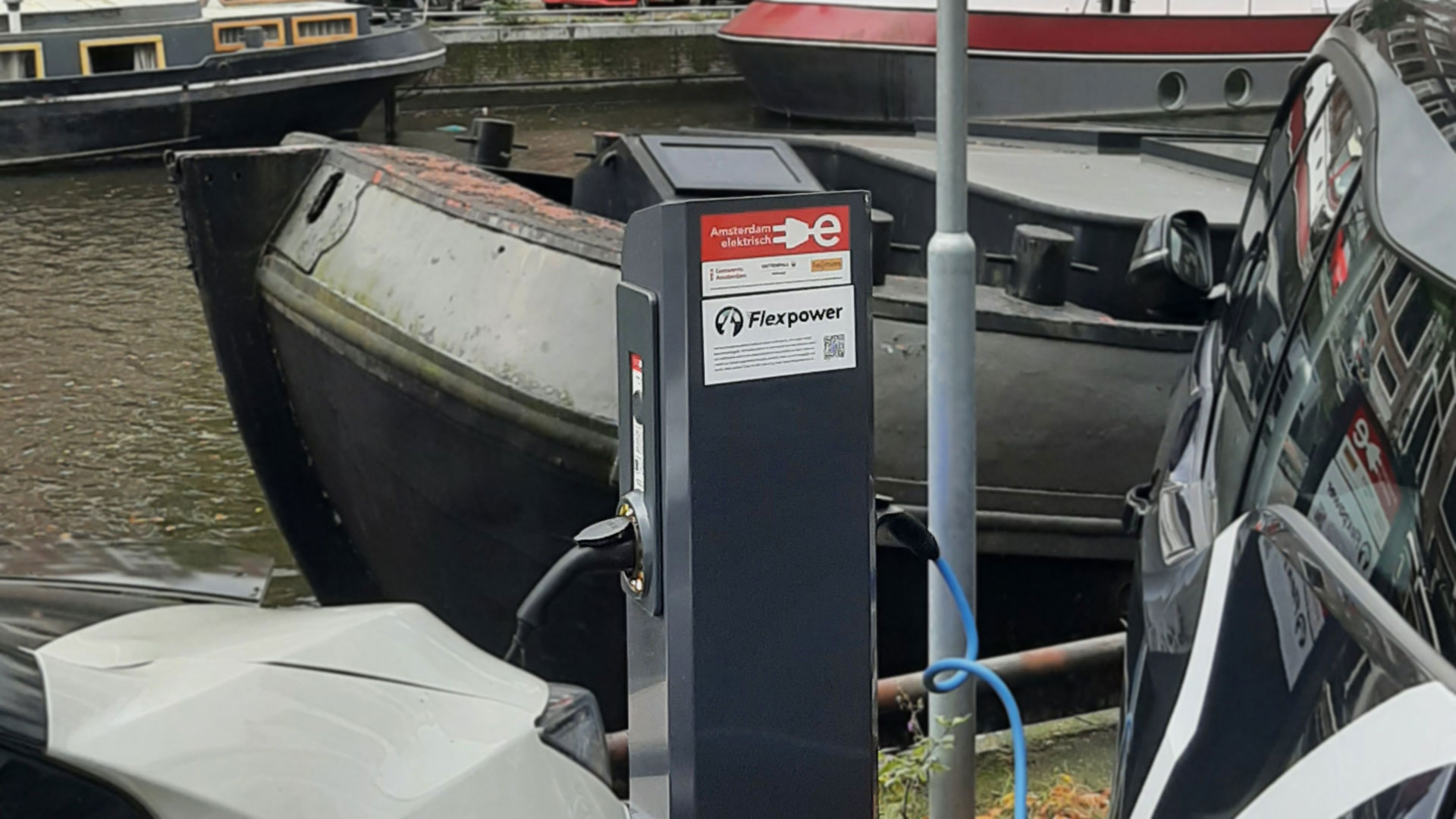 The tests with flexible charging speed for electric cars will be carried out in 10 neighbourhoods at 126 charging points in Amsterdam until the end of summer 2022.
The background is that more and more Amsterdammers drive electric and the city power grid is already under considerable pressure.
Speed of charging changes during the day
In the test, the charging speed will vary depending on the available capacity in the grid and the number of cars being charged in each moment.
The system software monitors how much electricity is required by the connected charging stations. This software then ensures that the charging speed changes during the day with the number of vehicles charging at the same time.
"This means that when few cars charge, the charging stations provide more power to each car than when many cars want to charge," says Tim Hoogvliet, Product Owner Smart Charging at InCharge Netherlands. "With this technology, we deal more efficiently with the available power and make optimal use of the existing electricity grid capacity. As a result, more charging points can be placed at a location connected to the same local electricity grid."
An important principle of the project is that the e-car driver will not be hindered by the flexible charging speed. In the event of a maximum charging demand and a minimum power capacity on the grid, a smart rotation system ensures that cars take turn charging.
When more capacity is available, for example during the day because solar panels provide energy or at night because other consumption is low, connected cars can be charged at maximum speed.
Studies of driver's experience
The Amsterdam University of Applied Sciences will investigate the users' experiences during and after the project, and comparing the results with the situation if the charging session would have not been carried out in a flexible way.
The project, Flexpower 3, is a follow-up to the earlier Flexpower 1 and 2 pilots, in which the power of charging stations was reduced in the evenings, regardless of the number of cars charging at that time.
Read more about how Vattenfall works to electrify transportation
Facts
Flexpower 3 is a joint project with the Municipality of Amsterdam, grid operator Liander, construction company Heijmans, Vattenfall, the Amsterdam University of Applied Sciences and Dutch smart-charging innovation centre ElaadNL.
The progress and results of the trial are shared on the Flexpower web page.