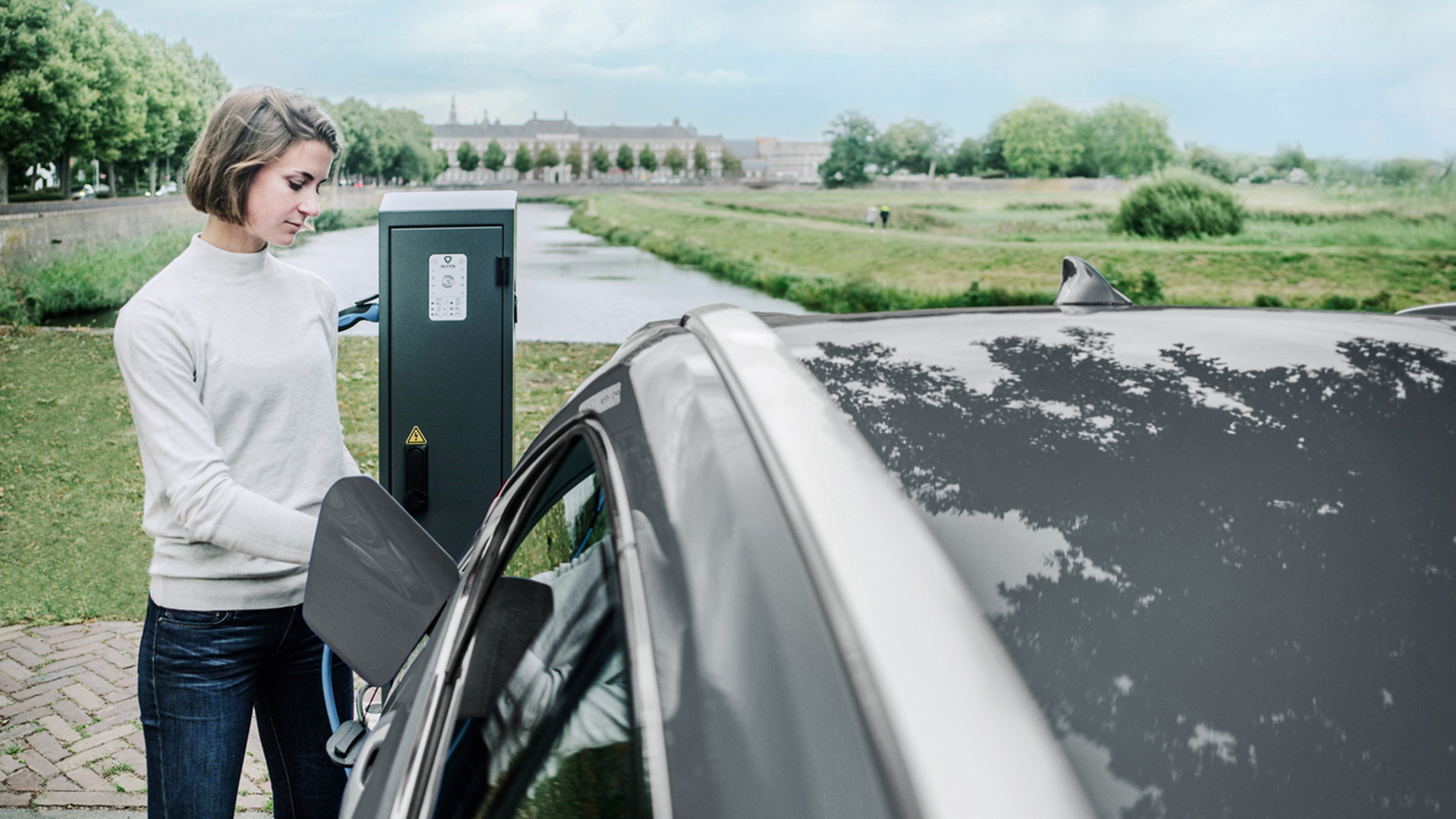 North Brabant and Limburg score a European first with the large-scale proactive roll-out of charging infrastructure
Vattenfall is installing 8,000 charging points in North Brabant and Limburg. 4,500 of these are being installed in a proactive manner, even before they are requested by residents. Working with 68 municipalities, the best locations for charging points are determined using data-driven forecast and planning maps. This large-scale proactive roll-out puts the provinces at the forefront of electric charging infrastructure in Europe.
A forecast map is drawn up for each municipality, showing the charging demand and all potential charging locations for each area. Pieter van Ommeren, Director, Vattenfall InCharge in the Netherlands, explains: "This charging demand is estimated by a model developed in collaboration with the Amsterdam University of Applied Sciences and Eindhoven University of Technology. A variety of data is used, such as the locations and consumption of existing charging points, information about mobility, vehicle and parking data, the locations of roads and parking spaces, and CBS (Statistics Netherlands) data with demographic information."
Vattenfall is assisted by EVConsult in the development and validation of the forecast and planning maps.
Citizen participation
A number of municipalities offer their residents an opportunity to contribute, including Oisterwijk. This citizen participation did not raise any objections to the chosen locations. Oisterwijk municipality Councillor, Anne Cristien Spekle, is pleased with this approach: "The demand for electric mobility will increase significantly in the coming years. As a municipality, we wish to be prepared for this. Vattenfall's approach allowed us, on the basis of the expected demand, to involve residents very specifically in the charging station locations shown on a planning map. This participation process has provided us with valuable input."
Mains load and balance
Along with the large-scale proactive roll-out, more charging innovations are taking place in North Brabant and Limburg. Vattenfall is doing this together with the concession partner and grid operator Enexis, among others. For example, a number of charging forecourts have already been established and developments are underway for smart charging – which means varying the available capacity during the day to spread the peak load on the electricity grid. "In future this will allow smart charging of vehicles at the most favourable time for the drivers, energy providers and grid operator", explains Jeroen Sanders, CTO Enexis.
Full-coverage infrastructure
It is estimated that around 1.9 million electric passenger vehicles will be on the road in the Netherlands by 2030. Sufficient charging infrastructure is crucial for supplying all these cars with electricity. With this large-scale proactive approach, the parties involved ensure that the charging stations are installed as quickly and smartly as possible given the limited capacity of installers. In this way Vattenfall, the provinces and the other partners are contributing to the National Agenda for Charging Infrastructure (NAL), a part of the Climate Agreement that states that the development of charging infrastructure must not hinder the growth of the number of electric cars.
Vattenfall is installing a total of 8,000 charging points in the two provinces, distributed over 45 municipalities in North Brabant and 29 in Limburg. This large-scale installation is possible thanks to cooperation with the charging stations installer BAM (Energie & Water Zuid BV), among others.
Growth and innovation
Noord-Brabant representative, Anne-Marie Spierings, comments:
"Electric driving is taking off in the Netherlands. It's clean, quieter and more energy efficient than combustion engines. By proactively installing charging stations, we are making this growth possible. In addition, we focused strongly on innovation in the public tender for the charging infrastructure. With new techniques such as vehicle to grid, electric mobility not only contributes to the climate, but also to the necessary storage of electricity."
Photo: Hans-Peter van Velthoven