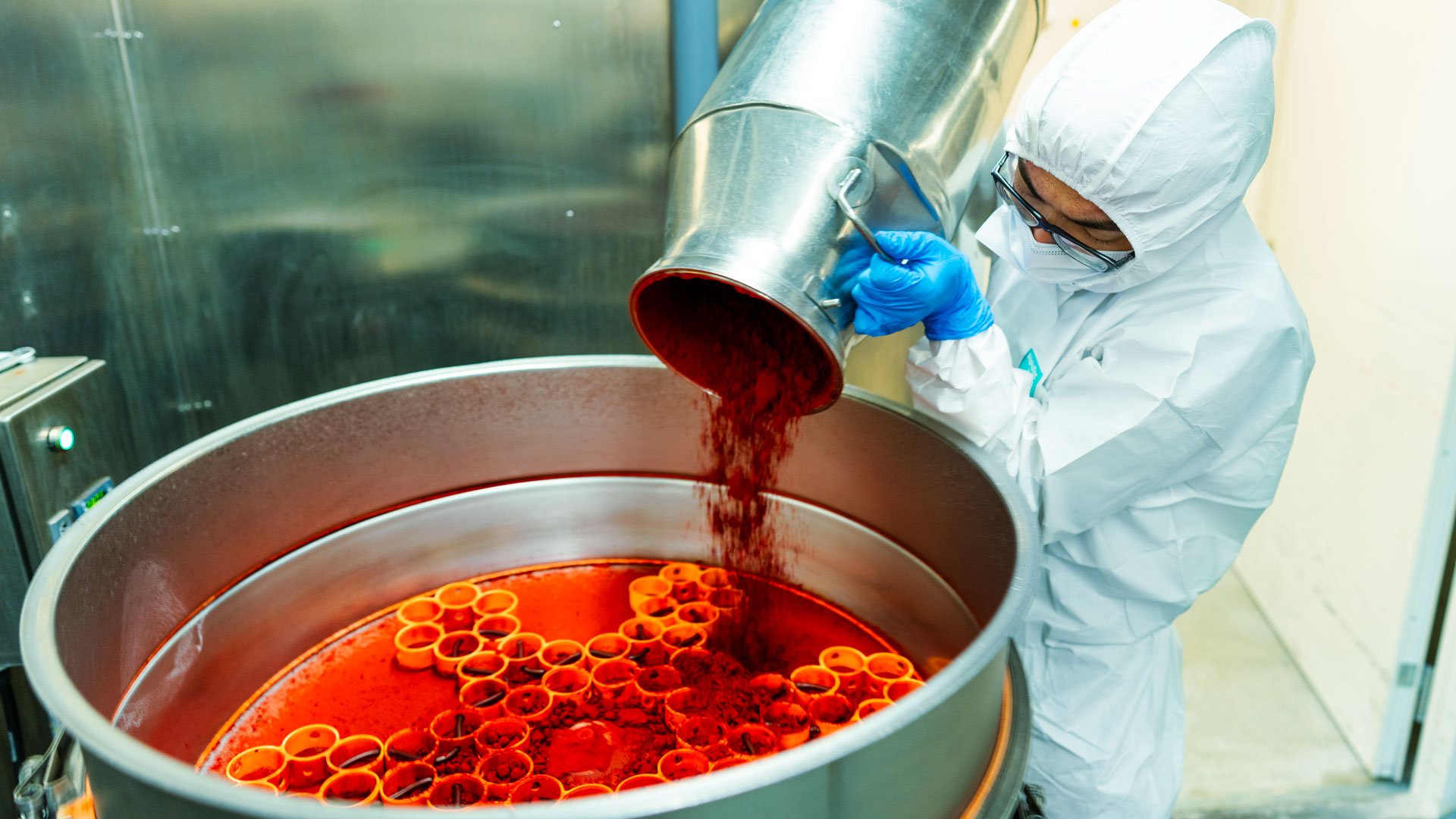 On the road to net zero with sewage and algae
District heating is an efficient way of providing sustainable heating solutions by replacing fossil alternatives. Most people would, however, be surprised if they knew that water from toilets, rivers, production of algae and porcelain contribute heat to the system.
While reducing emissions to net zero may seem like a difficult and perhaps daunting challenge, it also presents an opportunity to re-imagine our society and think in terms of innovative and alternative solutions. This is particularly true in the heating sector.
In private homes, heat has traditionally been generated by combustion of coal, oil, gas, biomass, and other fuels in boilers. In district heating systems, heat is still often generated by these fuels as well and then – in the form of hot water - supplied through a network of underground pipes from the place of generation to private households, industries, and organisations as shown in the animation below.
Innovation brings us away from fossil fuels
Vattenfall's district heating supply has for decades been based on the operation of few large, combined heat and power plants, but now relies also on smaller, flexible assets and heat sources. In order to drive the move towards decarbonisation of the heating sector, Vattenfall is widening the use of decentralised and flexible energy solutions even more.
"The energy crisis has made it even more evident that dependency on fossil fuels is untenable. For Vattenfall, decarbonising our heat operations will be critical to achieve net zero in 2040," says Jan Timmermann, Vice President Strategy & Business Development.
To reach this goal, a novel approach and a great deal of innovation are needed. Such as in Gustavsberg, a municipality east of Stockholm. Here more than fifteen million kilowatt hours of excess heat per year, which would otherwise be lost, is extracted from Swedish AstaReal's cultivation of algae used in the production of a nutritional supplement for both humans and animals. By means of innovative technology and heat exchangers, the heat is instead used for the local district heating of up to 2,500 apartments in the neighbourhood.
Turning cold liquids into district heating
Most people would probably not expect that also colder sources such as river water and even sewage can be used as sources of heating. However, in the Netherlands, Vattenfall has joined hands with a 1,000-household cooperative in the Poelgeest eco-district who has taken the initiative to use water from the local sewage treatment plant as a heat source to heat their homes and replace the present gas-fired power plant.
In the UK, Vattenfall is sub-contractor to Bristol City Leap, a partnership between Bristol City Council and Ameresco, where water from the city's floating harbour is one of the sources used to supply district heating. Looking ahead to 2030 and beyond, in south-east London, Vattenfall is working in collaboration with recycling and waste management company, Cory Group, to realise the so-called Riverside Heat Network vision. The vision is looking at various ways to supply district heating using waste heat sources, including heat from a Cory Group-owned energy-from-waste plant and the Thames River.
In addition, Vattenfall in the UK is looking at the possibility of using the sea, rivers, sewers, wastewater treatment works, as well as the water in disused mines as potential heat sources. For the coal mines, it enables their purpose to come full circle, from being a cause of greenhouse gas emissions to a renewable and low-carbon resource.
When the factory next door keeps you warm
On a general level, the integration of excess heat from local companies is increasingly used as energy sources for district heating. This may be in connection with the establishing of data centres and by connecting individual existing companies in areas with district heating.
In Berlin, the KPM Royal Porcelain Factory's special high-temperature ovens, the co-called kilns, used for porcelain production, reach temperatures of 1,400°C. The heat was previously released into the atmosphere through the chimney but, the kilns have now instead been connected to a heat recovery unit delivering hot water into the Berlin district heating network as CO2-free heat.
And at Potsdamer Platz in Berlin, Vattenfall together with Siemens Energy runs a pilot project. A novel, large-scale high-temperature heat pump uses the waste heat from the cooling water in a cooling centre as a heat source. With the help of electricity and a new, special, environmentally friendly refrigerant, the pump raises the temperature of the residual heat from the cooling centre to a level that can be used in Vattenfall's district heating network.
"We have accelerated our efforts to replace fossil fuels with fossil-free and sustainable alternatives. Coal will be phased out in Berlin and for all of Vattenfall by 2030, and we will reduce our exposure to fossil gas to a minimum by expanding the broad mix of sustainable technologies in our systems. And we are so fortunate that in our heat business, we have a unique opportunity to cooperate with local companies on utilisation of excess heat from their production processes in our district heating plants," Jan Timmermann concludes.
Facts
Vattenfall is operating district heating networks in Amsterdam in the Netherlands, Uppsala in Sweden, in Bristol in the UK (since January 2023), and in Berlin in Germany Vattenfall is operating the largest city district heating network in Western Europe with some 1.4 million connected households.