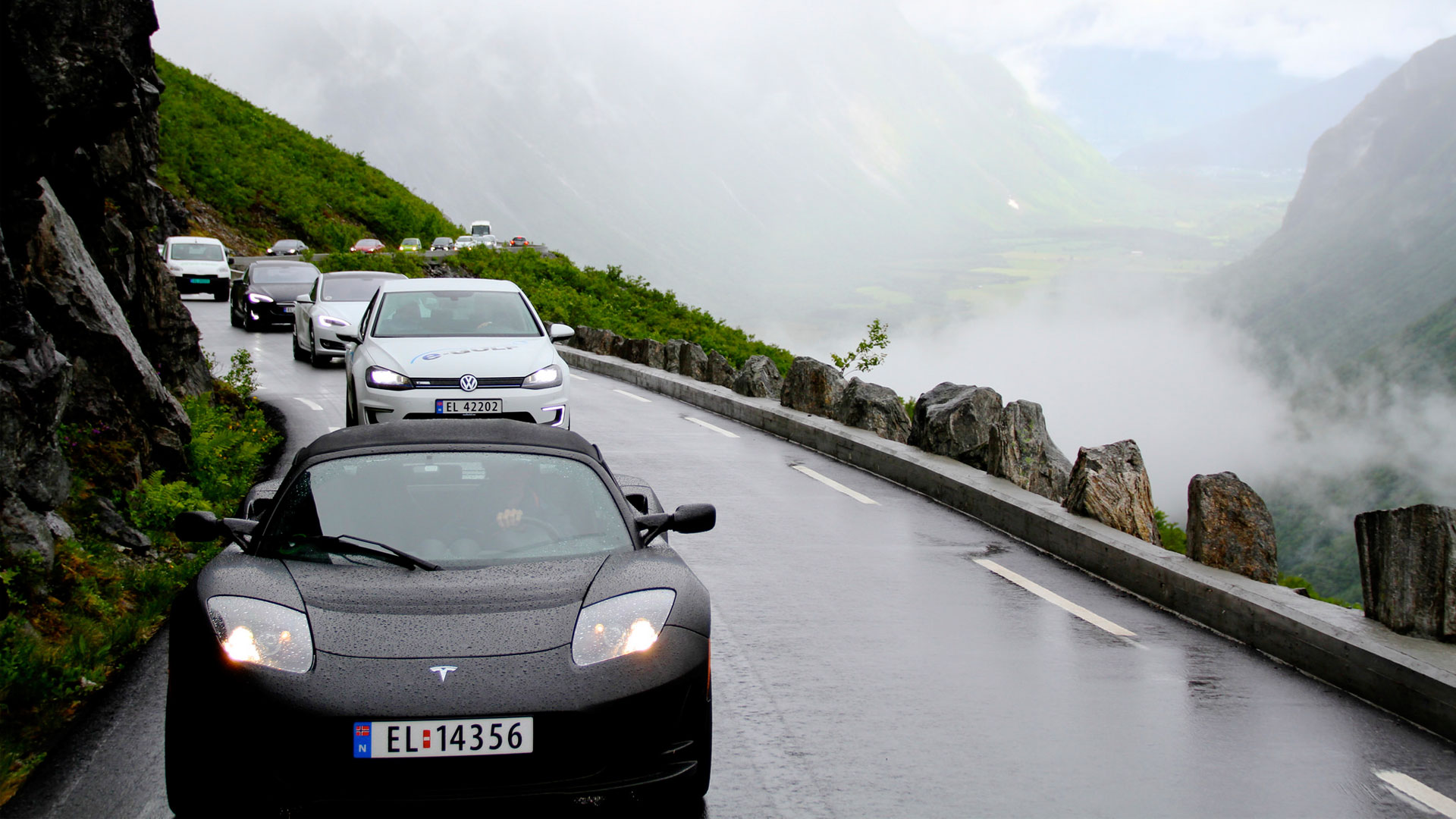 Continued electric car boom in Norway
Electric car sales in Norway continue to break records. Last year, sales increased again – by 130%.
In Norway, there are 46,000 electric cars and plug-in hybrids on the roads, making it the country with the highest density of electric cars in Europe. Only last year, 18,650 all-electric cars and transport vehicles were registered, accounting for one third of newly registered electric cars in Europe. An additional 1,700 plug-in hybrids were registered. The most popular manufacturer was Nissan, followed by Volkswagen and Tesla.
The reason behind the success of electric cars in Norway is the is generous financial subsidies for buyers, who avoid paying the VAT and carbon tax which are added on to the price of ordinary cars. Furthermore, electric car owners avoid paying motorway tolls and can park or charge their cars for free in many places.
"Subsidies are essential to electric car sales today. We saw similar effects in the Netherlands when the Volvo V60 Plug-in hybrid sold so well in the beginning when there were generous subsidies for company cars," says Mattias Tingvall, Director of Business Development for Vattenfall in the Nordic region.
In Norway, fast charging costs around NOK 3 per minute, but it has not created a debate like it has in Sweden, where the same price level was recently introduced. Mattias Tingvall thinks that purchase prices are critical for electric car sales and the price of charging is negligible in the context.
"NOK 3 is the level required for the business to work and fast charging is only a supplement to charging at home. A lower price would mean subsidising fast charging, which restricts the opportunities for other competitors to enter the market, resulting in fewer fast charging points being built," he says.
The Netherlands has the second highest density of electric cars in Europe. It has the same number of electric cars as Norway but a population three times the size. The UK has relatively few electric vehicles, around 25,000, but is catching up quickly: last year, the number of newly registered cars trebled.
Germany has around 24,000, Sweden has 8,350 and Denmark has 3,000 electric and plug-in hybrid cars.
Subsidies vary between countries
In the Netherlands, cars with low emissions are subsidised. Eco cars are exempt from vehicle and road taxes and are also less liable for other charges compared to other cars.
Germany has introduced a number of perks for electric car drivers, such as parking privileges, permission to use bus lanes and certain charges can be avoided.
In Sweden, anyone who buys an electric car can get a so-called super green car premium of SEK 40,000.
In Denmark, electric car owners are exempt from vehicle registration tax and ownership fees.
In the UK, electric cars are subsidised to a maximum of GBP 5,000 (SEK 65,000).
On 1 April, France will increase its electric car subsidy to EUR 10,000. France's most popular electric car, Renault Zoe, will then cost EUR 12,400 instead of EUR 22,400.
---
A ranking by number of cars sold in Europe in 2014
Nissan LEAF – 14,385
Renault ZOE – 10,980
Tesla S – 8,744
BMW i3 – 5,620
Volkswagen e-Up – 5,170
Source: L'Avere-France