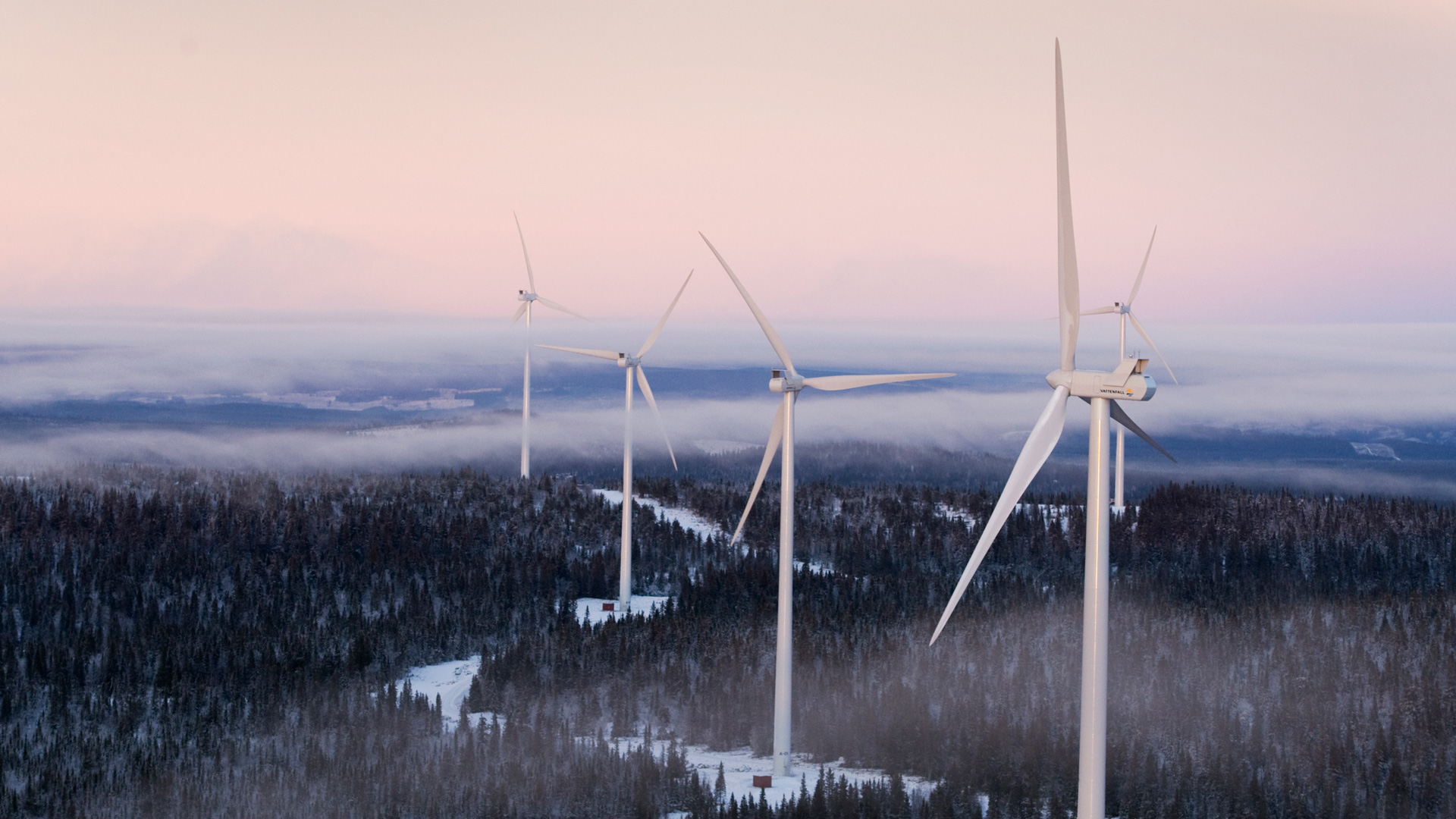 Vattenfall has acquired the Vargträsk wind power project in Åsele and Lycksele municipalities in Västerbotten county. The project encompasses up to 21 wind turbines and has the potential to generate renewable energy for around 50,000 homes. The plan is for the wind power plant to be operational in 2021-2022.
The Vargträsk project has been acquired from Nordisk Vindkraft. The permit became legally valid in October 2016. The permits allows for up to 21 wind turbines and the installed capacity will amount to approximately 80 MW. Vargträsk will potentially generate electricity for around 50,000 homes* per year, however, a final investment decision is not planned until 2020.
"As a part of our strategy to grow within renewable energy, acquisition is one of several possible routes to take. The proximity to the Blakliden/Fäbodberget wind power facility, which we are currently building, and the existing Stor-Rotliden wind power facility, will provide us with clear synergy effects. From a national perspective, this cluster in Västerbotten delivers a significant addition of renewable energy," says Daniel Gustafsson, Head of Wind Development at Vattenfall Wind Sweden.
"Vattenfall takes a positive view of Swedish wind power development and has ambitions to expand its portfolio with further projects. Project Vargträsk is an element in this. We are taking over, after 10 years of project development, from Nordisk Vindkraft with the ambition to commence detailed planning and procurement as well as initiate collaborations with local companies", says Karl-Johan Hellblom, Vattenfall's project manager for Vargträsk and Blakliden/Fäbodberget.
Vattenfall recently acquired the Klevberget project in Ånge municipality, which also had all permits in place. In addition, construction of the Blakliden/Fäbodberget wind power facility is under way in Åsele and Lycksele municipalities. With a total of 84 turbines, it will be one of Sweden's largest onshore wind power installations.
*Calculated on an annual electricity consumption of 5,000 kWh per household.