In 2008 Vattenfall entered the UK wind power market. Today the operations comprise almost all Business Areas.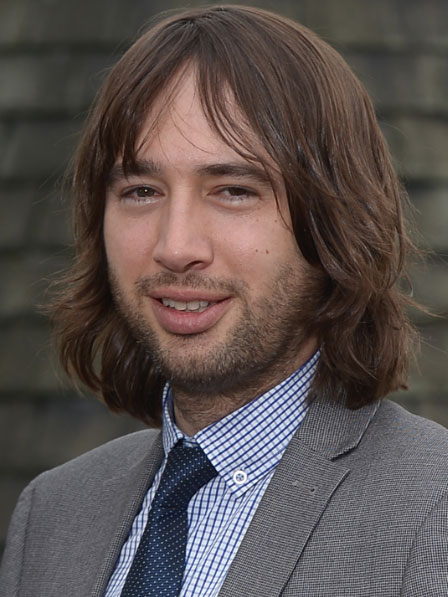 Guy Mortimer
Danielle Lane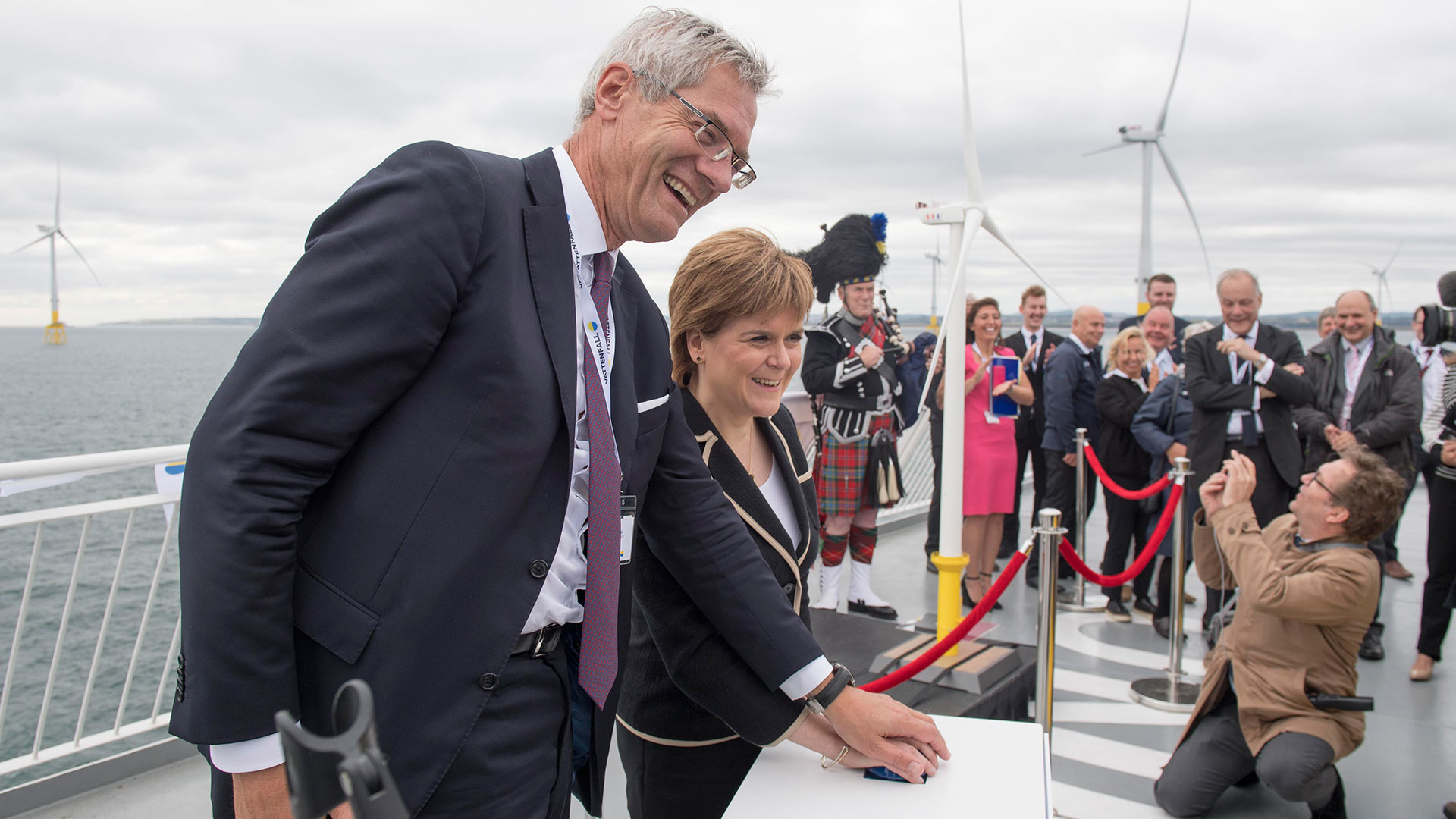 In September 2018 Vattenfall CEO Magnus Hall and Nicola Sturgeon, First Minister of Scotland, inaugurated the innovative European Offshore Wind Deployment Centre wind farm in Aberdeen Bay which features the world´s most powerful wind turbines.
Since the start in October 2008 Vattenfall has invested GBP 3.5 billion in the UK. In total more than one gigawatt of wind capacity has been built at 11 wind farms across the country. But Vattenfall's operations are not limited to wind power and the ambitions for the future are as high as ever.
"I am very proud of what our UK team has achieved so far. Vattenfall is now working hard to become fossil free in a generation. In the UK, that means helping our customers reduce their carbon footprint and powering and heating their homes and businesses in affordable and ever smarter ways. It means helping them switch to electric cars as we invest in an electric vehicle charging network. It means we continue to grow our wind, solar and battery capacity. And it means installing the electricity networks of tomorrow," says Magnus Hall, Vattenfall's President and CEO.
Things moved quickly from the start
The story began in July 2008 when Vattenfall started discussions to acquire the wind development business AMEC Wind Energy. The deal was closed on 6 October and after that things happened quickly, recalls Guy Mortimer, who came from AMEC and is still with Vattenfall as manager for onshore wind development in the UK.
"Everything changed immediately. The business model went from being a wind power developer and services provider to being a developer, constructor and operator of onshore and offshore wind farms under the ownership of a state-owned utility. We all joked that we had become UK-based Swedish civil servants," he says.
Only days after inking the AMEC deal, the hard work started for Mortimer and his colleagues in the process to acquire a 300 MW offshore project, Thanet, from a hedge fund.
"We worked very longs days alongside new Swedish and Danish colleagues and I was amazed at how Vattenfall was able to close the deal so quickly – before mid-November! We went on to deliver what was then the world's largest operational offshore wind farm."
Big expansion
Vattenfall had high ambitions for the UK from the start and it soon acquired and merged with more wind developers, including Nuon's wind development business in summer 2009, leading to Vattenfall being one of the biggest wind power developers in the UK. The Nuon merger also included a huge 228 MW onshore project in Wales, Pen y Cymoedd, which was completed in 2017.
Today, Vattenfall has around 300 employees in the UK mainly located in London, Edinburgh, Hexham, Penzance, Aberdeen and Cardiff. Also the business has expanded far beyond wind power and now includes solar power and energy storage, as well as retail business, B2B business, power grids, heating, e-car charging and more.
"The last 10 years for Vattenfall in the UK has been, I think, a huge success. I feel privileged to have been able to participate in this journey and I look forward to us forging further ahead in the UK in the next 10 years, powering climate smarter living beyond BA Wind with the other BAs and BUs that are now active here in the UK," says Mortimer.
Danielle Lane, the UK Country Manager, says that Vattenfall is in Britain to grow:
"Vattenfall in the UK is an energy business transformed. After ten years of investing GBP 3.5 billion in wind, solar PV and battery storage, Vattenfall's 300 skilled staff will now help drive forward a British energy sector free from fossil fuel. Vattenfall will do this by providing households and businesses with smart power and heating solutions, installing electric vehicle charging networks, taking the lead in innovative, home-grown wind power on land and in the seas and offering some of the smartest, independent electricity networks around. We will do this in partnership because that's the best way to secure climate smarter living for our customers, and also because it's in partnership that the UK will deliver in the battle against climate change."
Milestones UK
2008: Vattenfall enters the UK market by acquiring wind farm development business AMEC Wind Energy and Eclipse Energy.
2009: Vattenfall and Nuon Renewables merge and form one of the biggest wind power developers in the UK.
2010: Thanet, south east of England, is inaugurated, at the time the biggest offshore wind farm in the world.
2016: Vattenfall's first combined solar and wind power farm, Parc Cynog, is constructed in Wales.
2017: May: Vattenfall offers climate smart energy to business customers. June: Vattenfall starts retail business by acquiring iSupplyEnergy.
2017:Vattenfall Networks is founded to own and operate power grids in the country.
2018: 500 [need to check this] BMW e-car batteries help stabilise the National Grid at Pen y Cymoedd wind farm in Wales.
2018: Vattenfall's European Offshore Wind Deployment Centre is inaugurated in Aberdeen Bay.
2018: Energy Solutions UK [they are calling themselves Vattenfall Heat UK] starts offering climate smart heating solutions
2018: InCharge, Vattenfall's e-transport charging network is introduced.
UK wind farms
Thanet 300 MW
Kentish Flats 90 MW
Kentish Flats extension 49.5 MW
Pen y Cymoedd 228 MW
Parc Cynog 8.4 MW + 5 MW (solar)
Swinford 22 MW
Ormonde 150 MW
Ray 54.4 MW
EOWDC (Aberdeen Bay) 93.2 MW
Clashindarroch 36.9 MW
Edinbane 41.4 MW