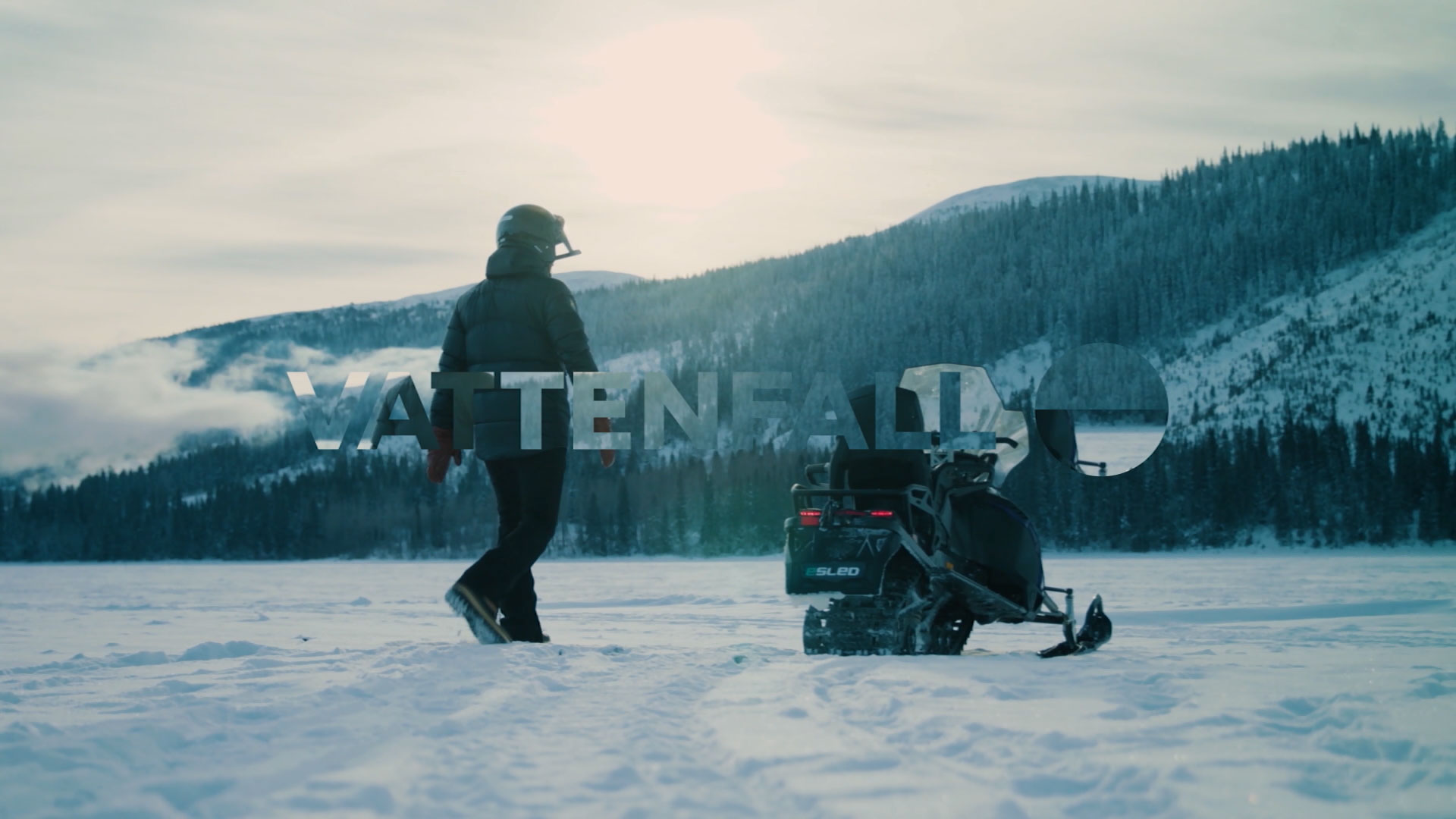 Big interest in Vattenfall's electric snowmobiles in Åre
Imagine gliding along in silence in the wilds, across frozen lakes and sprawling mountains. It's possible with an electric snowmobile!
Imagine gliding along in silence in the wilds, across frozen lakes and sprawling mountains. With the market now offering electric snowmobiles, this is entirely possible. Vattenfall, as Smart Energy Partner for the FIS Alpine World Ski Championships in Åre, has 10 electric snowmobiles on site, and these can be used in various other ways in the future.
Visitor shuttle service
Visitors to Åre are shuttled between the sponsor village and the competition arena using Vattenfall's electric snowmobiles. These pull sledges with space for six people.
"Great fun and a wonderful service" says one of the passengers who took a shuttle to quickly get from the Holiday Club hotel to the competition arena and the Super G hill.
"This is a good opportunity to highlight how snowmobiles can also be included in the electrification of the transport sector. Today Vattenfall has about 150 snowmobiles and other off-road vehicles which are used for instance in grid maintenance work. We hope to gradually replace these with electric ones, which will have a substantial impact on our carbon footprint," says Pontus Karlsson from Vattenfall's R&D department.
As well as the electric snowmobiles, Vattenfall also has an electric quad and a motorbike on site during the Ski Championships. The vehicles are charged using Vattenfall's mobile energy storage facility, which also charges the cars used by the championships' organisers.
Snowmobile safari for tourists
The snowmobiles are provided by Aurora Powertrains in Rovaniemi, Finland, an innovative company that has successfully developed electric snowmobiles since 2009. One of their current products is the Aurora eMotion which is used to take tourists from all over the world on snowmobile safaris. The snowmobile's range for one charge is 40 kilometres, depending on the number of people and terrain. They are designed to cope with extreme cold, even down to -40°C.
"Electric snowmobiles are ideal for this type of activity. Not having to deal with exhaust fumes and noisy machines makes it an entirely different experience," says Ari Karjalainen, CEO at Aurora Powertrains, who sees a bright future for electric snowmobiles.
"With its 40 kilometre range, the electric snowmobile is still not an option for reindeer herders who have to travel long distances every day. But as the technology is improving and battery capacity is increasing it will soon be possible to use them," concludes Karjalainen.
Read more about Vattenfall's role as Smart Energy Partner during the FIS Alpine World Ski Championships in Åre
Electric snowmobile facts
Electric snowmobile consumption can be compared to that of an electric car, in other words 0.2 kWh per km. Based on a cost of 10 eurocent kWh (in Sweden), the kilometer cost is around 2 eurocent per kilometre. This corresponds to one tenth of the cost of a fuel-efficient petrol-driven snowmobile.