Vattenfall has inaugurated a new, efficient Heat and Power (CHP) plant at the company's Lichterfelde generation facility in south-west Berlin. The new Combined Cycle Gas Turbine (CCGT) plant replaces an older gas-fired power plant in the same location and will cut down on carbon dioxide emissions by 100,000 tonnes annually.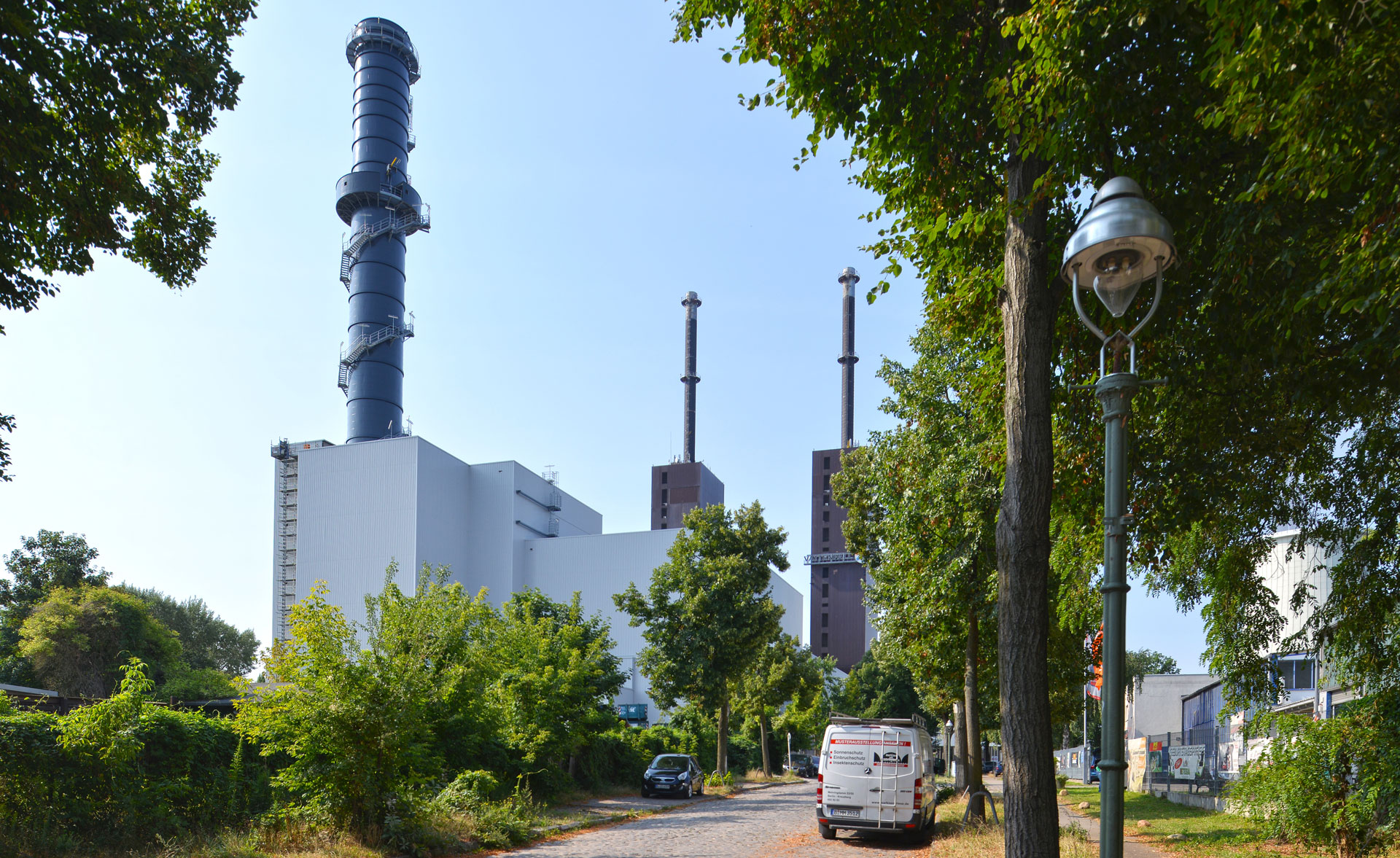 Lichterfelde combined cycle gas turbine (CCGT) plant in Berlin, Germany
"Vattenfall has invested more than five billion Swedish kronor in the Lichterfelde facility. The new power plant provides southern Berlin with heat and electricity and is yet another effort in the climate agreement made with the State of Berlin to halve 1990's carbon dioxide emission levels by 2020," says Tanja Wielgoβ, Head of Vattenfall Heat in Berlin.
The new Lichterfelde power plant generates 230 megawatts of heat and 300 megawatts of electricity with the help of highly efficient gas and steam turbines that maximise the use of fuel and minimise the impact on the environment.
"We were only just starting out when we succeeded in reaching the climate agreement targets we set with the City of Berlin as early as a couple of years ago. We are now furthering our efforts to reduce our carbon dioxide emissions and to fully phase out hard coal by 2030. Compared to hard coal, natural gas substantially reduces our carbon footprint and can eventually be replaced by renewably generated gas such as hydrogen gas," says Tanja Wielgoβ.
Next year, Vattenfall plans to start up yet another gas-driven Heat and Power (CHP) plant in Berlin, Marzahn to provide the eastern parts of the city with district heating and electricity.
Facts
Vattenfall and the City of Berlin have proven in a joint pilot study that new, efficient, gas-based Heat and Power (CHP) plants, primed to eventually use hydrogen gas, are the most important aspect for discontinuing the use of coal in heating the city. The study also shows that district heating can integrate and distribute heat from a number of sustainable sources: climate-friendly energy, such as geothermal heat and biomass, and the use of waste heat, especially from waste water and industrial waste heat, which may add an additional 40% when replacing coal. Together, storage solutions, Heat and Power (CHP) integrating renewable electricity into the heat supply and energy generation from waste can contribute to climate-friendly heat for the City of Berlin.