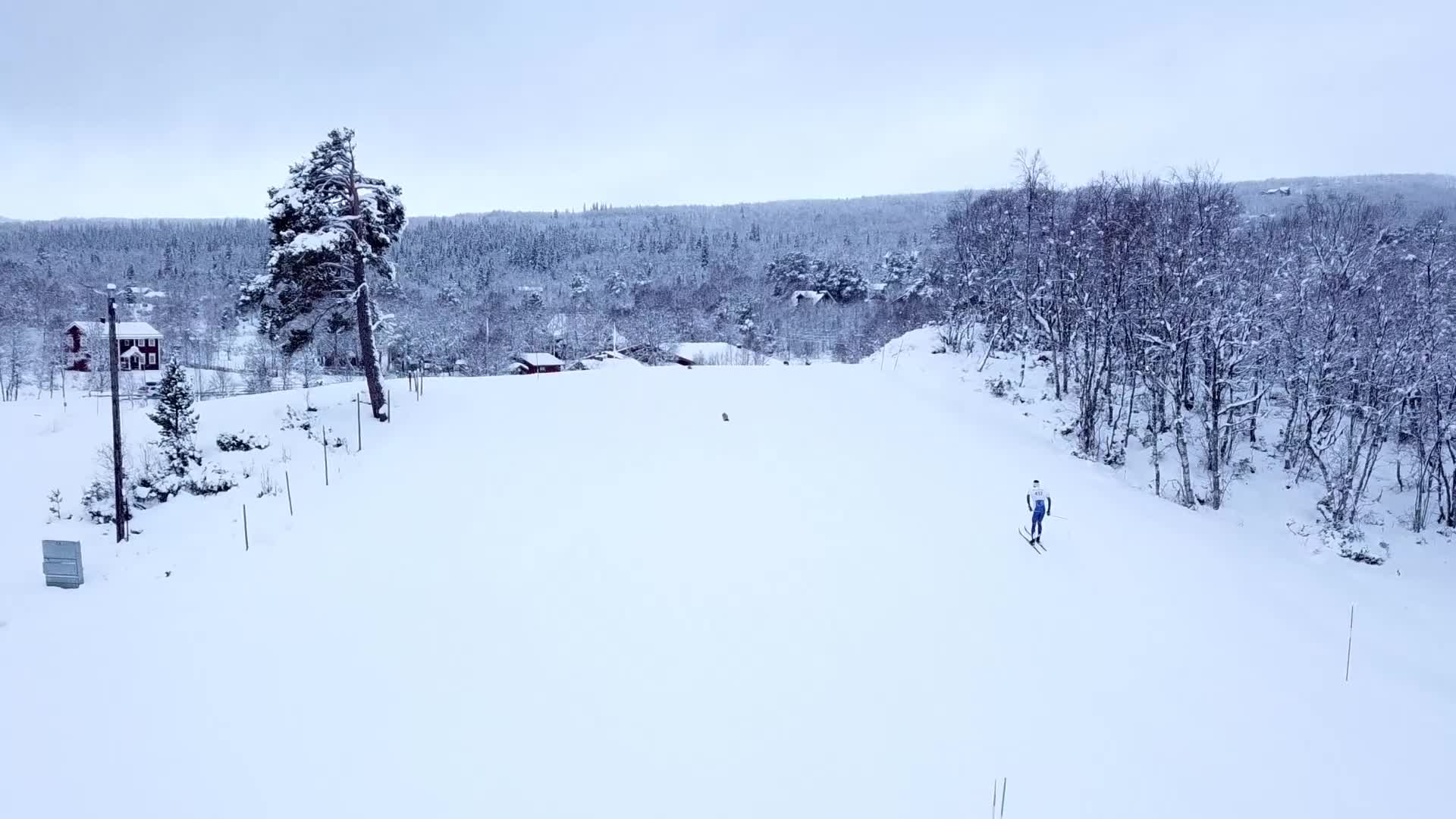 Time for the ski event of the year, Ski Tour 2020
This coming weekend sees the kick off of Ski Tour 2020, a world cup competition from Sweden to Norway. As a partner in smart energy, Vattenfall will help the competition organisers reduce their carbon footprint.
On 15 February, a new world cup competition premiers: Ski Tour 2020. The best cross-country skiers in the world will participate in a competition jointly organised for the first time by the Swedish and Norwegian ski associations.
An opening ceremony in Östersund, Sweden on 14 February will get Ski Tour 2020 started. Competitors will work their way through six tough stages taking them from Östersund, through Åre and Storlien, to the finish in Trondheim, Norway.
Vattenfall, a Smart Energy Partner
Just as in the World Ski Championships in Åre, Sweden in 2019, Vattenfall is once again a Smart Energy Partner for the events. As part of this, Vattenfall will contribute advice, expertise and technology to make the event as climate smart as possible.
For example, Vattenfall will provide a number of electric vehicles. There will be electric snow mobiles for preparing the trails and for transporting skiers and officials. Vattenfall will also provide other electric vehicles, such as cars, ATVs and motorcycles. On one of the days, the electric vehicles will be available for test driving on Åresjön lake.
For quick and simple charging of the vehicles, there will be a portable charging solution on site in the form of a battery container, thanks to Vattenfall R&D, Network Solutions and BU Batteries. This allows many electrical vehicles to be charged at the same time without putting unnecessary strain on the electricity grid.
"All championships need energy. It is our task to ensure that the energy needed is used as efficiently and as smartly for the climate as possible," says Åsa Rolke, sponsorship manager at Vattenfall.
Vattenfall will also organise an electric scooter race and an event to test the range of electric cars between Östersund and Trondheim.
At the final destination of Trondheim, there will also be a seminar on fossil-free transports. Here, parts of Vattenfall's Museum of Fossil Fuels will be displayed for the first time in Norway, Vattenfall's most recent InCharge market.
Norwegian-Swedish collaboration
Ski Tour 2020 was inspired by the UN global sustainability goals, which means not only making demands on partners, skiers and teams but also on setting high standards for one's own organisation. Illustrative of this, all skiers are required to take the train between the competition towns. Anyone who is not on the train may risk being banned from the next event.
"It's not only about the climate, but also about the issue of equality among skiers. No skier should be allowed to travel more luxuriously than another," says Guri Hertland, Managing Director of Ski Tour 2020.
Watch Vattenfalls new advertising campaign (in Swedish)
Vattenfall is also the main sponsor of the Swedish Ski Association, partnering for over 25 years. The issue of climate is one that has become increasingly important for both parties.
"The climate does not recognise borders. We want to do what we can to contribute to fossil-free living. That is also our primary purpose as a Smart Energy Partner and as the main sponsor of the Swedish Ski Association. We are very pleased to have been their sponsor for such a long time. It's a relationship we have both gained from," says Vattenfall's CEO Magnus Hall.
Read more about Vattenfall and Ski Tour 2020
Ski Tour 2020 programme
Östersund, Sweden
15 February: 10 and 15 kilometre, skate
16 February: 10 and 15 kilometre classic, pursuit
Åre, Sweden
18 February: Sprint, skate
Meråker, Norway
20 February: 38 kilometre skate, mass start
Trondheim, Norway
22 February: Sprint, classic
23 February: 15 and 30 kilometre classic, pursuit