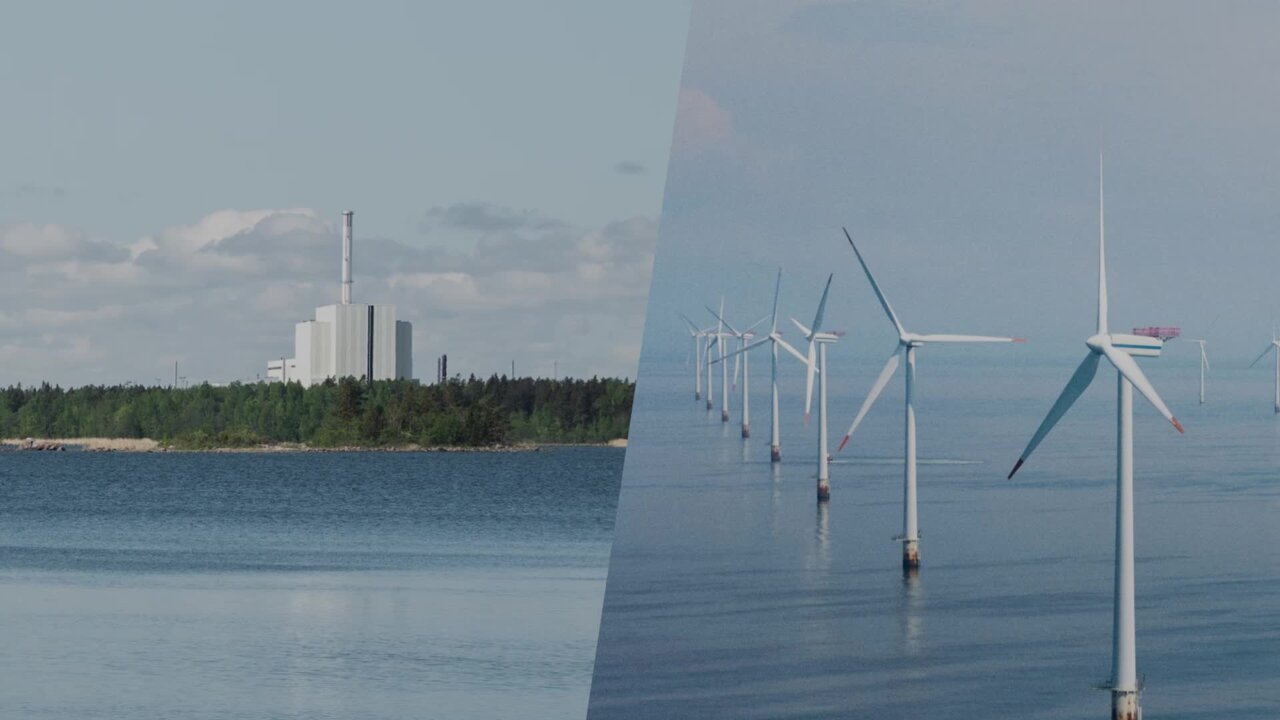 Vattenfall studio: nuclear power/wind power, do we need both?
Some say no to wind power, others are negative to nuclear power. But can we meet the energy challenge with just one or the other power source? Vattenfall Studio discusses the polarisation in the energy debate with nuclear power manager Björn Linde and wind manager Sandra Grauers Nilsson.
The energy issue has been one of the hottest topics of debate in Sweden and elsewhere during the year. The prices are breaking all records and in a couple of decades the need for electricity in Sweden will have doubled.
But how do we solve these problems? In today's polarised Swedish debate climate, the discussion all too often gets bogged down in a discussion between supporters of nuclear and wind power devotees about which power source is the best.
In this episode of Vattenfall Studio, we discuss the energy challenges together with two of the Sweden's most central people in terms of energy production today and in the future: Vattenfall's Björn Linde, Vice President Business Unit Nuclear Generation Forsmark & Ringhals and Sandra Grauers Nilsson, Vice President Business Unit Onshore Wind.
Program leader is Adiam Iyassu, Compliance Officer at Vattenfall Distribution
The video is around 10 minutes long and has subtitles in Swedish and English.