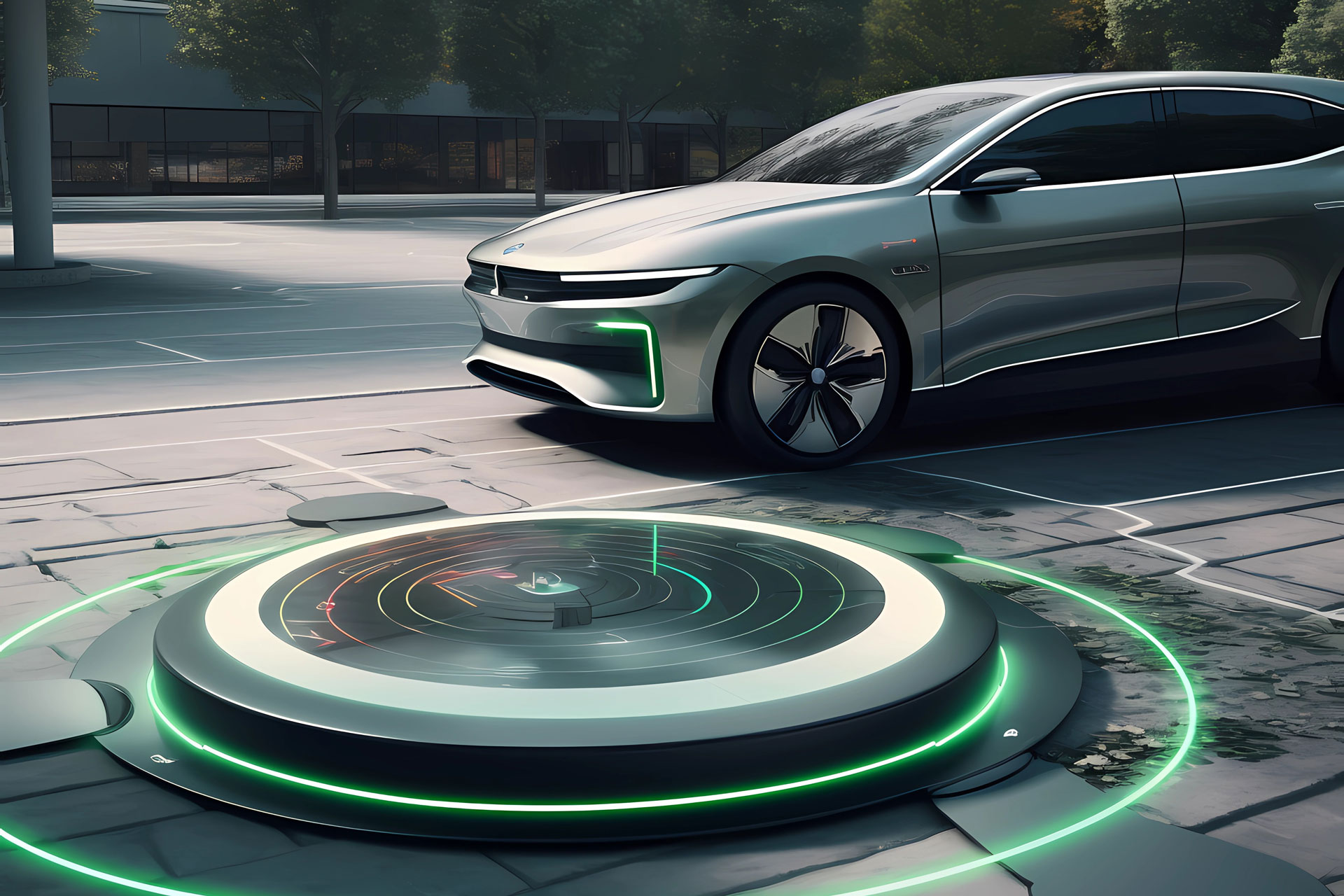 Electric vehicles and charging – time to cut the cord?
New technological developments make wireless charging the perfect solution for all kinds of vehicles and transportation.
Induction is nothing new - this electromagnetic means of moving electric current without a wire or cable was discovered almost 200 years ago. And it is often used for mobile phones and electric toothbrushes. But where electric vehicles are concerned, so far, there hasn't quite been a way around the bulky cord.
Wireless charging has long been a hot topic for both cars and heavy vehicles, but the technology was long facing a number of roadblocks. However, there are many indications signalling that perhaps the time has come to cut the cord. First and foremost are the huge leaps in the technology itself.
One example is a new high-power wireless system developed at Chalmers University of Technology in Gothenburg, Sweden, where each unit can wirelessly transmit 500 kilowatts, several times more power than a normal wired quick charger, and with very low losses.
This leap in development has been made possible by a new type of high-power semiconductor based on silicon carbide, known as SiC components. These can withstand greater temperatures, higher voltage and much higher AC frequency than traditional components. This is important because the frequency of the electromagnetic field limits the amount of power that can be transferred between current coils (see fact box opposite).
In addition, a new type of copper wire coil has been developed, in which thousands of wires as thin as hair are intertwined in a new way, helping to ensure that very little power is lost in the transmission.
"Previous systems for wireless vehicle charging have used frequencies of around 20 kHz, much like a normal cooking hob. They became bulky and the energy transfer was not very efficient. Now we work with frequencies that are four times higher. Then induction suddenly becomes attractive," explains Yujing Liu, Professor at Chalmers.
Charging on the move
There are more ways to charge a car wirelessly. Several pilot projects have been carried out, including in Sweden and Germany, where the road itself has been electrified in various ways. In some cases, overhead lines and current collectors (pantographs) are used on the roof of the truck, similar to trains. In other cases, there is a live rail recessed into the asphalt to which an arm below the truck connects. On the Swedish island of Gotland, a road where induction plates have been embedded in the road surface has been in place for a few years now, allowing trucks to charge as they pass over. The point of these solutions is that the vehicles can be recharged whilst on the move and therefore manage with smaller batteries.
But battery technology is also evolving, and batteries are becoming cheaper and cheaper as a result. Truck manufacturer Scania recently opened a factory in Södertälje, Sweden, to produce its own batteries and install them in its vehicles, reducing not only costs but also weight. Half of the trucks produced by Scania By 2030, half of the trucks produced by Scania will be electric.
Studies prepare for wireless
A wide range of wireless induction charging initiatives are underway around the world. One example is in Gothenburg, where energy company Vattenfall has an ongoing collaboration with car manufacturer Volvo, among others, in a project where taxis are wirelessly charged between runs. In city car parks, a plate with a charging coil is installed in the street surface. When the vehicle is parked above the coil, charging starts automatically, and the charging current is transferred via induction to the car's receiver unit. At the same time, usage is recorded, and the user is charged via Vattenfall's payment system. The cars will run 12 hours a day and 100,000 km per year during the trial period until 2025. Read more about the pilot project and the Gothenburg Green City Zone here.
Vattenfall is also active in a number of projects involving heavy transport. One of these is the REEL project, which aims to accelerate the electrification of heavy transport in regional traffic. Like taxis, such traffic involves vehicles travelling relatively short distances with frequent stops at distribution centres and other logistics hubs, which will therefore need to be fitted out with charging equipment. And although induction charging is not part of the current study, it is already clear that wireless charging technology will have major and decisive advantages:
"It will be important to be able to charge while the trucks are loading and unloading. But when relying on conventional charging equipment, there is a risk of it being damaged by the vehicles. This makes it a great advantage if the charging equipment is built into the loading bays where the vehicles are parked. In addition, drivers are spared the additional task of handling cumbersome cables and connectors," says Christian Gruffman, Program Manager at Vattenfall's Research & Development department.
Gruffman's thoughts are shared by the industry itself. In an interview with Commercial Carrier Journal, Paul Giopsis, CEO of California-based Zeem Solutions, said:
"What I like about wireless is that it's buried, you won't be backing up onto a charger. So, from that perspective, it is great. Inductive charging has great potential when it comes to heavy trucks."
So what does the future of wireless charging for electric vehicles look like? Christian Gruffman puts it this way:
"There's a lot to be said for induction charging and, to be honest, I thought it would have already been adopted by now. I think we will first see it in passenger cars, and mainly in the premium segment. There are many EV owners who are willing to pay extra to avoid dealing with bulky and dirty cables for charging. In addition, public charging stations can be subject to theft and sabotage, whist the wireless equipment is protected under the asphalt. When it comes to heavy transport, wireless charging would be a major advantage. It's definitely on the way, in some segments sooner than in others."
Induction charging
The phenomenon of induction was discovered in 1831 by the British scientist Michael Faraday. When an alternating current passes through a coil of copper wire, a magnetic field is created. When a second coil is placed in the same magnetic field, the electromagnetic force is captured and converted back into electric current. Induction can be used to charge the battery in an electric toothbrush, or on a larger scale, in a car, truck or ship.
Subscribe to the newsletter THE EDIT
THE EDIT is Vattenfall's new monthly newsletter. Each issue highlights a new burning issue from the world of sustainable energy and fossil freedom.