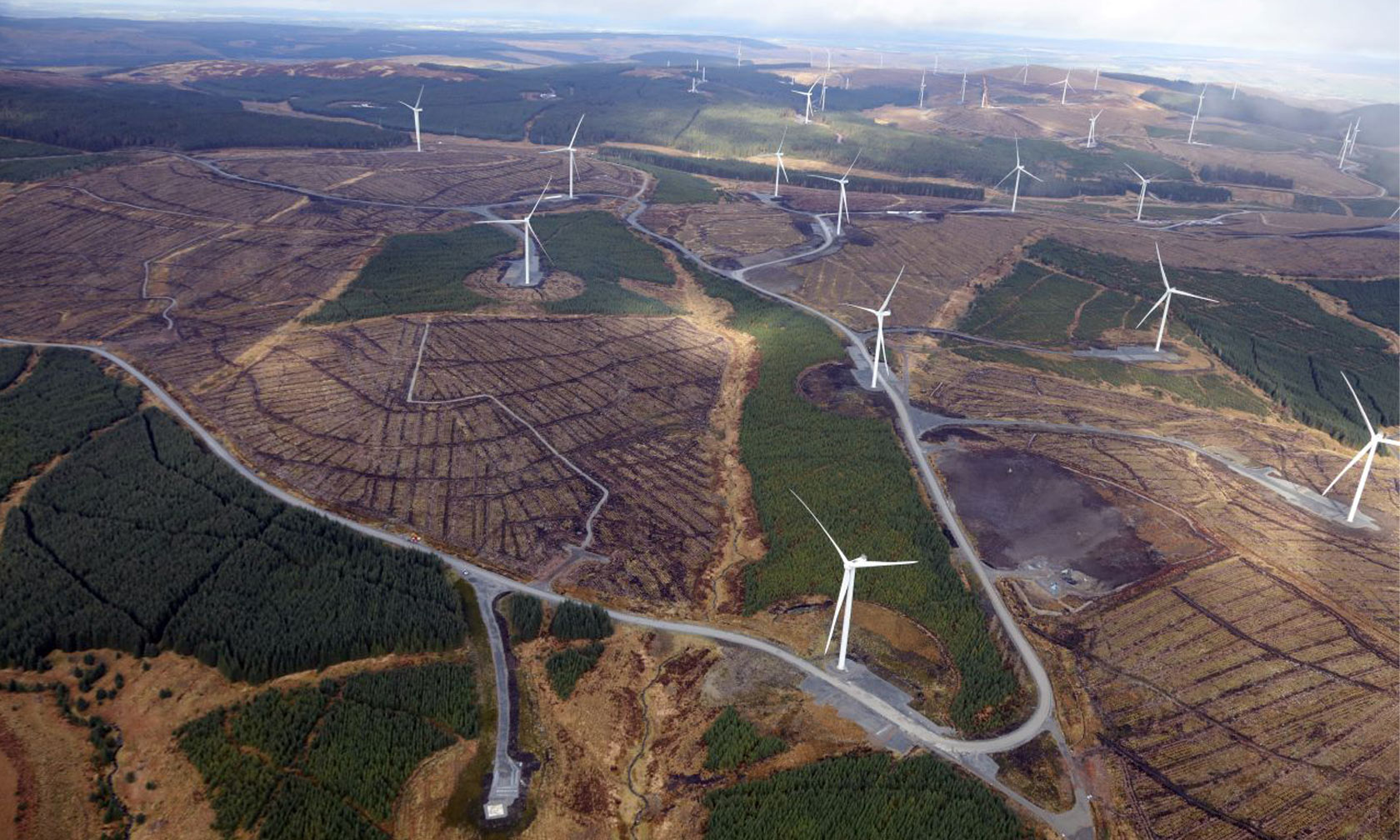 South Kyle Onshore Wind Farm has been inaugurated today in south west Scotland. Once fully commissioned the wind farm will have an installed capacity of 240MW, equivalent to the annual electricity consumption of 187,000 homes.
The wind farm was developed and constructed by Vattenfall and will be owned by Greencoat UK Wind PLC. It was inaugurated today at a ceremony attended by Vattenfall's CEO, Anna Borg, and Laurence Fumagalli of Greencoat UK Wind. Many of the organisations involved in the construction of the wind farm also attended the ceremony.
Some of the power from the site will supply drinks manufacturer A.G. Barr, famous for its iconic Irn Bru, after a Corporate Power Purchase Agreement was signed in 2020.
South Kyle Wind Farm is part of Vattenfall's growing portfolio of onshore wind. The company currently has an onshore wind pipeline of 5.5GW across all its markets, of which 500MW are in the UK, and an ambition to expand its onshore wind fleet even further. Vattenfall believes that onshore wind development offers a vital opportunity to increase energy security, combat climate change, and regenerate local communities.
Speaking at the inauguration event at South Kyle, Vattenfall CEO Anna Borg said:
"Onshore wind is essential to energy security, reducing carbon emissions, and economic development. Vattenfall has a strong pipeline of onshore wind projects in Scotland, reflecting our confidence that it is a stable environment for ongoing investment.
"South Kyle Wind Farm is an excellent example of investors, national and local authorities, and local communities working together to deliver the infrastructure we need to achieve fossil-free living."
Background
The acquiring entity is wholly owned by a London Stock Exchange listed investment trust, Greencoat UK Wind PLC, a fund dedicated to investing in and owning operational onshore and offshore wind farms in the United Kingdom. The acquirer currently owns or has an ownership stake in 46 operating wind farm assets across the UK, with a net generating capacity of over 1.6 GW. 
Vattenfall will provide a route-to-market PPA to South Kyle for 15 years following commissioning and also manage the asset on behalf of Greencoat UK Wind for a minimum of 10 years once operational. 
AG Barr's facilities have previously been supplied with electricity from Vattenfall's renewable portfolio  across the UK, but it will now be supplied with electricity from South Kyle. Find out more here.