Battery@PyC
Believed to be the UK's largest co-located battery with an onshore wind farm.
Helping to keep a stable supply of electricity to UK homes, Battery@PyC can respond to the needs of the National Grid in less than a second.
The 22MW battery@pyc became operational in May 2018 at Pen y Cymoedd Wind Farm in South Wales.
The project utilises lithium-ion batteries housed in shipping container units in this first for Wales. The wind farm and the Battery Storage Facility share grid infrastructure so the batteries can either be powered by the wind farm, or directly from the grid. Battery@pyc is made up of six shipping container sized units, five of which house 500 i3 BMW manufactured battery packs.
What is Enhanced Frequency Response?
Frequency response helps keep the electricity grid system at a frequency of 50Hz. Frequency response is provided by different energy generators and storage technologies, but Enhanced Frequency Response is a faster form of frequency response.
Enhanced Frequency Response is defined by National Grid Electricity Transmission as being a service that achieves 100% active power output at 1 second (or less) of registering a frequency deviation. This is in contrast with existing frequency response services of Primary which have timescales of 10 seconds, and Secondary which has timescales of 30 seconds. This is a new service that is being developed to improve management of the system frequency pre-fault, i.e. to maintain the system frequency closer to 50Hz under normal operation.

See below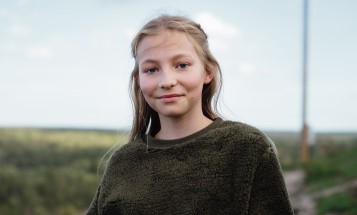 We have decided to make the biggest leap yet to reduce the impact of climate change.