Solar power
A steady increase in solar capacity is happening.
Solar power already plays an essential role in the energy system, from small household installations to large-scale projects. In recent years the cost of solar panels has dropped significantly, and they are now among the cheapest forms of electricity generation. Due to decreasing costs and low CO2 emissions, volumes of solar panels will continue to grow in our core markets and around the world; contributing to an increasing proportion of future electrification. Solar panels can also be called photovoltaic panels or PV panels.
We are exploring several ways of helping our customers in this transformation towards a decentralised energy world and we want to enable them to produce their own green electricity.
Large scale solar farms
Large-scale solar farms will play a pivotal role in transforming Europe's energy system. Vattenfall's portfolio is growing particularly in Germany and in the Netherlands where large solar farms can be operated subsidy free.
The public acceptance of solar farms is very high and well-constructed solar farms can provide a better habitat for animals and plants.
One such example is the development of the Haringvliet hybrid renewable park in the Netherlands where six wind turbines, PV capacity, and a battery are being co-developed and connected to the grid via the same connection. This hybrid renewable park is commissioned in 2022.
Combined hybrid parks
We are increasing the value of our core business technologies wind power and solar power by co-developing and co-locating integrated battery solutions where feasible. More about hybrid parks in this video:
Vattenfall's first floating solar farm in Gendringen, the Netherlands
The solar farm, with a capacity of 1.2 megawatt, was built on the site of the sand and gravel extraction company Netterden. This means that from now on, half of the annual energy consumption of the electric sand dredge and the associated sorting and processing equipment will be generated sustainably on site.
Space for building solar farms is scarce in the Netherlands. A possible solution to this is to construct floating solar farms, for example on ponds and pools resulting from sand and gravel extraction. An additional benefit is that the water cools the panels naturally, which increases their efficiency compared to land-based solar panels.
Solar for roofs
In addition to large scale solar, Vattenfall facilitates decentralised energy generation at the point of consumption for both domestic and business customers. This will result in new energy services where Vattenfall provides solutions for customers' needs, enabling them to generate and consume their own solar electricity.
Our power plants
Find out more about Vattenfall's power plants and facts about how much electricity and heat we are producing.
Growth in solar energy
In 2017 more than 100 GW of solar capacity was installed worldwide and the share of solar energy in electricity production is steadily increasing. Vattenfall is currently developing and building several solar projects.
Solar energy and the environment
The environmental impacts occur mainly during the production of the solar panels, but solar energy emits no emissions during the operation. The environmental impact from the production of the panels is continuously decreasing due to increased use of renewable energy as well as more efficient resource use and production processes. We are one of the few companies to use Life Cycle Assessments (LCAs) to keep track of the environmental aspects of solar energy. This gives us environmental data both for PV-systems for consumer installations as well as for large-scale ones.
In addition, Vattenfall has several stringent requirements in place when selecting solar panel and inverter suppliers. In our European tenders to select suppliers, as well as commercial and legal requirements we place high demands on their quality and sustainability. Suppliers must also adhere to Vattenfall's Code of Conduct.
See also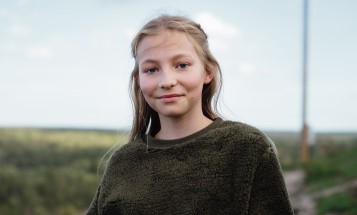 We have decided to make the biggest leap yet to reduce the impact of climate change.