Welcome to The Edit, a different perspective on our
Annual and sustainability report.
We believe that innovative and far-reaching collaborations are the key to achieving our goal of fossil free living within one generation. In that spirit, we have invited people from different fields with diverse perspectives to share their views on some of the big topics from our Annual and sustainability report 2021. We hope you will find it interesting and thought-provoking.
Read our full Annual and sustainability report 2021 (PDF 13 MB)
"This is not our sustainability strategy. It's our business strategy and it's sustainable."
- Anna Borg, President and CEO, Vattenfall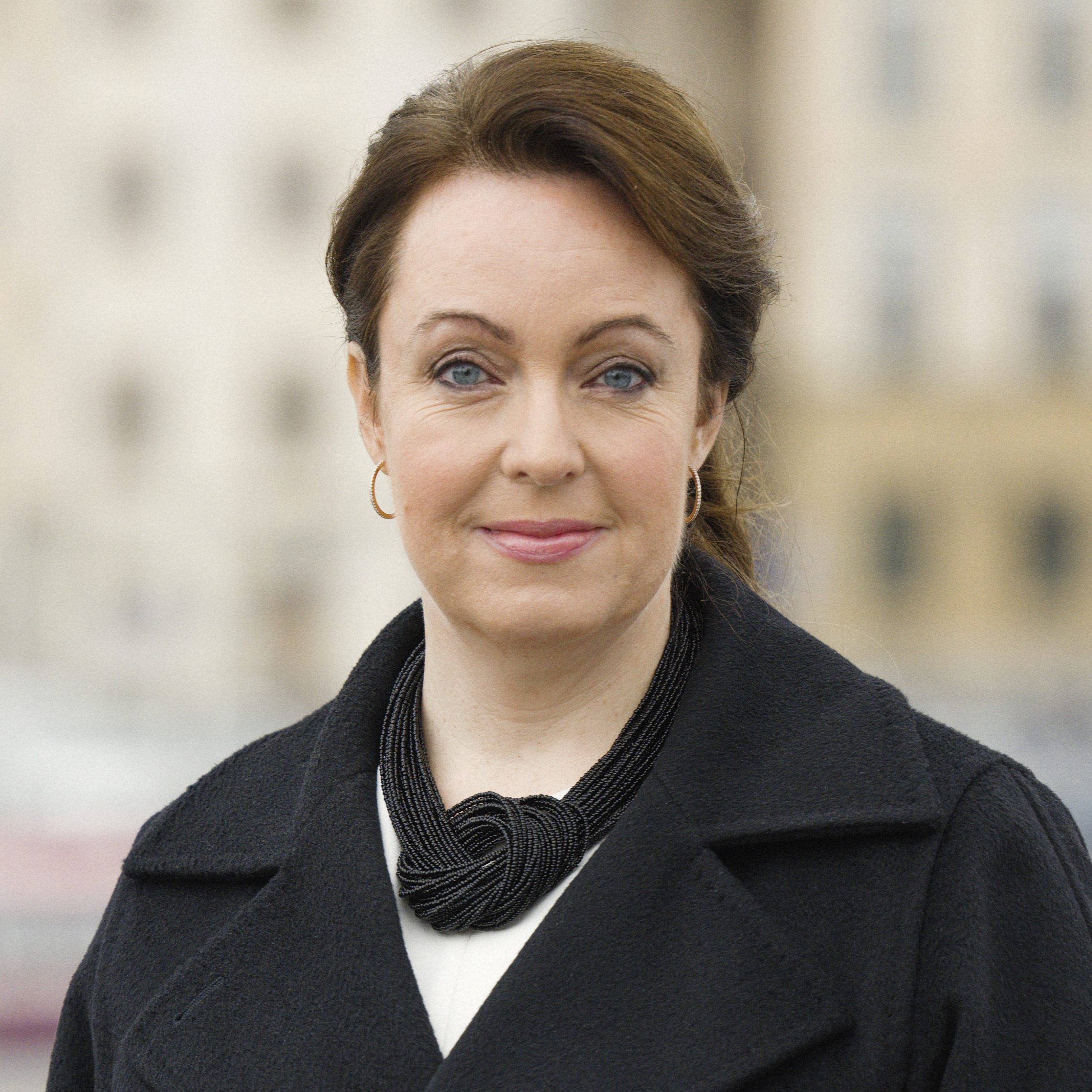 Beyond conventional partnerships
To live fossil free tomorrow, we need to think beyond convention today. Beyond how we have always done things. Beyond what is expected of us. Beyond what we are told is possible.
At Vattenfall, that is the mindset that drives everything we do. It is why we need to go further than becoming fossil free ourselves, collaborating with partners from beyond our own industry to produce fossil free steel, to make aviation fuel sustainable, and to dramatically scale-up the charging infrastructure for electric vehicles. In short, to decarbonise the industries which have the biggest impact on the way we all live.
It is also why we need to go beyond climate. While climate is at the center of our strategy, we're also continuing to strengthen our contribution to all 17 of the UN's Sustainable Development Goals, with initiatives aimed at enhancing biodiversity, supporting the circular economy and improving human rights throughout our value chain.
Meet our guest writers
If we are going to be able to live fossil free tomorrow, organisations need to look beyond traditional boundaries, break down established silos and embrace new ways of thinking. This includes exploring new perspectives and bringing together diverse, sometimes contrasting opinions.
Our guest writers bring a wide range of viewpoints to The Edit. They are thought leaders with varied backgrounds – from a student environmentalist to an industry leader, from academics to a television presenter. Each of them has taken a topical issue or case study from Vattenfall's 2021 Annual & Sustainability Report as a starting point, and shared their view on why it really matters.
The year in numbers
2021 was a momentous year for cooperation on the climate with large international organisations pushing hard for action. Decarbonisation is the right thing to do, not only from a societal perspective, but also from a business perspective and we have doubled our ambitions towards 2030 and set a new target to be net zero by 2040.
"It may not sound like much, but the difference between 2 and 1.5 degrees is decisive."
- Anna Borg, President and CEO, Vattenfall.
Here are some key numbers from our journey towards fossil freedom
Celsius
1.5°
Tightened climate targets, to reach net zero in our full value chain by 2040.
Billion SEK
24
Investments in 2021 (€2.34 bn), including SEK 11 bn in wind & SEK 6 bn into electricity grids.
Billion SEK
55
Total planned net investments for 2022 and 2023 (€5.37 bn).
Multiply by
4X
Commissioned solar & wind capacity added by 2030 compared to 2020.
Percent
55
Reduction in absolute Scope 1+2 CO2 emissions since 2017-2021.
Net
ZERO
Across the full value chain by 2040.
The climate challenge is an energy challenge, and companies have to play their part
By Fatih Birol, Executive Director of the International Energy Agency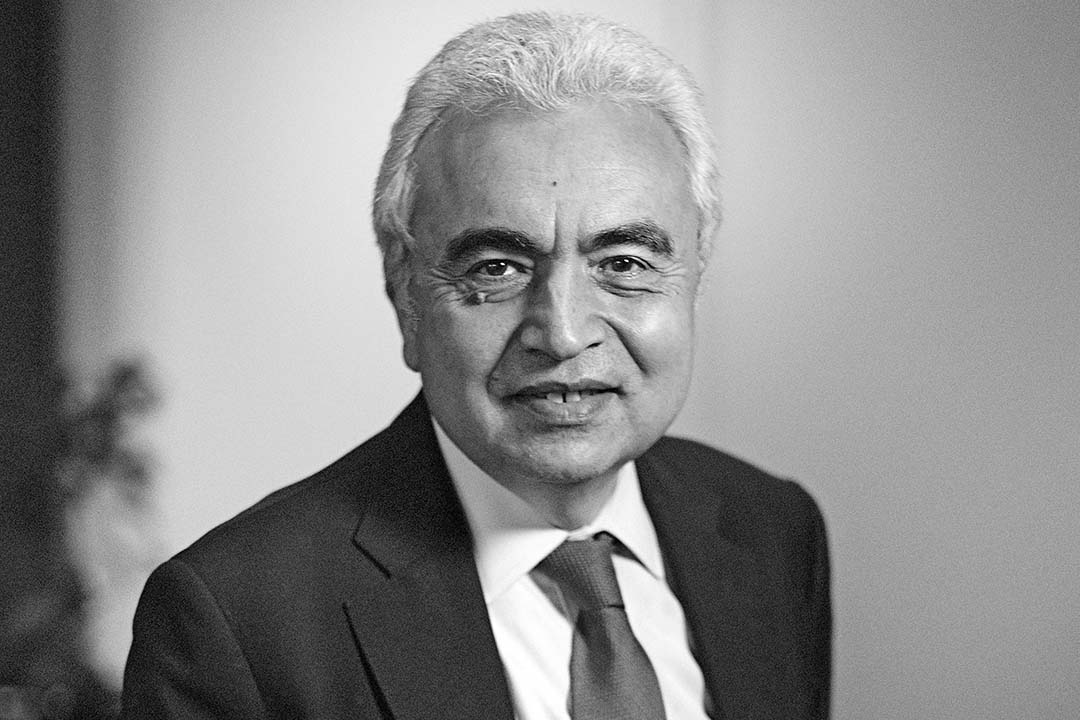 "Our Roadmap calls for nothing less than a complete transformation of how the world produces, transports and consumes energy"
The energy sector is responsible for almost three-quarters of global greenhouse gas emissions, making the world's climate challenge essentially an energy challenge. Tackling it will require major efforts from across the entire sector – from governments and companies to investors and consumers.


The International Energy Agency (IEA) is committed to leading the clean energy transition worldwide, ensuring that decision-makers and the general public have the best possible data, analysis and policy recommendations for building a secure and sustainable energy future. Our landmark Roadmap to Net Zero Emissions by 2050 set out a narrow but achievable pathway for the global energy sector to reach this critical emissions reduction goal, which would give the world a fighting chance of limiting global warming to 1.5 °C.
Our Roadmap calls for nothing less than a complete transformation of how the world produces, transports and consumes energy – resulting in a clean, dynamic and resilient energy economy dominated by renewables like solar and wind instead of fossil fuels. This requires a singular, unwavering focus from governments around the world – working together with one another, and with businesses, investors and citizens.
No single stakeholder can do the job on its own. Governments must create the right policies and construct the right incentives. Companies, investors and entrepreneurs must seize the opportunities. And citizens need to be active participants in the transition. This includes how energy companies invest in new ways of producing and supplying energy services, how businesses invest in equipment, and how consumers cool and heat their homes, power their devices and travel.
Many energy companies – ranging from oil majors and power utilities to start-ups and equipment manufacturers – have understood that not only is it their social responsibility to help tackle climate change, but that there are enormous potential economic and financial benefits to being at the Vanguard of the shift to clean and sustainable energies. We clearly see a new global energy economy emerging, led by technologies such as solar, wind and electric vehicles. But so far, these changes are not taking place anywhere near quickly enough to meet the world's energy and climate goals.
"Countries accounting for 90% of the global economy have now set net zero goals"


We have witnessed some encouraging signs. Ahead of and during last November's COP26 Climate Change Conference in Glasgow, even more countries – most notably India – made ambitious commitments to bring their emissions to net zero. This means that countries accounting for 90% of the global economy have now set net zero goals. Commitments and pledges are of course not enough on their own – implementation is the key – but commitments are central to the architecture of the Paris Agreement and so we should not downplay their significance.
If all today's net zero commitments are met in full and on time, they would hold the rise in global temperatures to 1.8 °C by the end of the century, according to IEA analysis. This is a milestone: it is the first time that governments have come forward with targets consistent with holding global warming to below 2 °C – even if it is still short of the 1.5 °C goal we must continue to strive for.
And these net zero commitments have to be backed up by strong and credible policy action to become a reality. Right now, emissions are moving in the wrong direction, with the global economic rebound in 2021 driving huge increases in the use of coal and other fossil fuels. The pathway to 1.5 °C still exists, but it will get narrower if we do not act now.
"The pathway to 1.5 °C still exists, but it will get narrower if we do not act now"


So what does this mean for energy companies? Reaching net zero means massive electrification of many parts of our economies by expanding the use of electricity in sectors such as transport, heating and industry. And the amount of that electricity coming from low-carbon sources needs to increase dramatically – deployment of solar and wind needs to increase dramatically from the current level between now and 2030.
The electricity supply industry is going to become much more capital intensive. This is largely due to the massive increases in renewable energy and the corresponding need for more network capacity and sources of flexibility, such as batteries, demand response and low-carbon flexible power plants, supported by smarter and more digital electricity networks.
Alongside low-carbon electricity, major investments in energy efficiency need to take place across all sectors of our economies – from household appliances and cars to buildings and industrial machinery. Improvements in energy efficiency not only avoid the use of energy, and therefore prevent emissions, but also save consumers money.
Innovation is also a vital area for action. Most of the global reductions in CO2 emissions by 2030 in the IEA's net zero pathway come from technologies readily available today. But in 2050, almost half the reductions come from technologies that are currently at the demonstration or prototype phase. In heavy industry and long-distance transport, the share of emissions reductions from technologies that are still under development today is even higher. We have already seen encouraging projects in areas such as developing zero emissions steel and aviation fuel. These and others require rapid advances.
The future will belong to those who take bold action now"


As I mentioned, the potential rewards are huge. In our net zero pathway, there is an annual market opportunity that rises well above $1 trillion by 2050 for manufacturers of wind turbines, solar panels, lithium-ion batteries, electrolysers and fuel cells. This is comparable in size to the current global oil market – and concerns just five of the numerous clean energy technologies and solutions that will be needed.
We are all on this journey together, but energy companies need to be among those at the forefront. The future will belong to those who take bold action now.
Innovation is our only choice
Vinisha Umashankar, Grade 10 student, innovator, environmentalist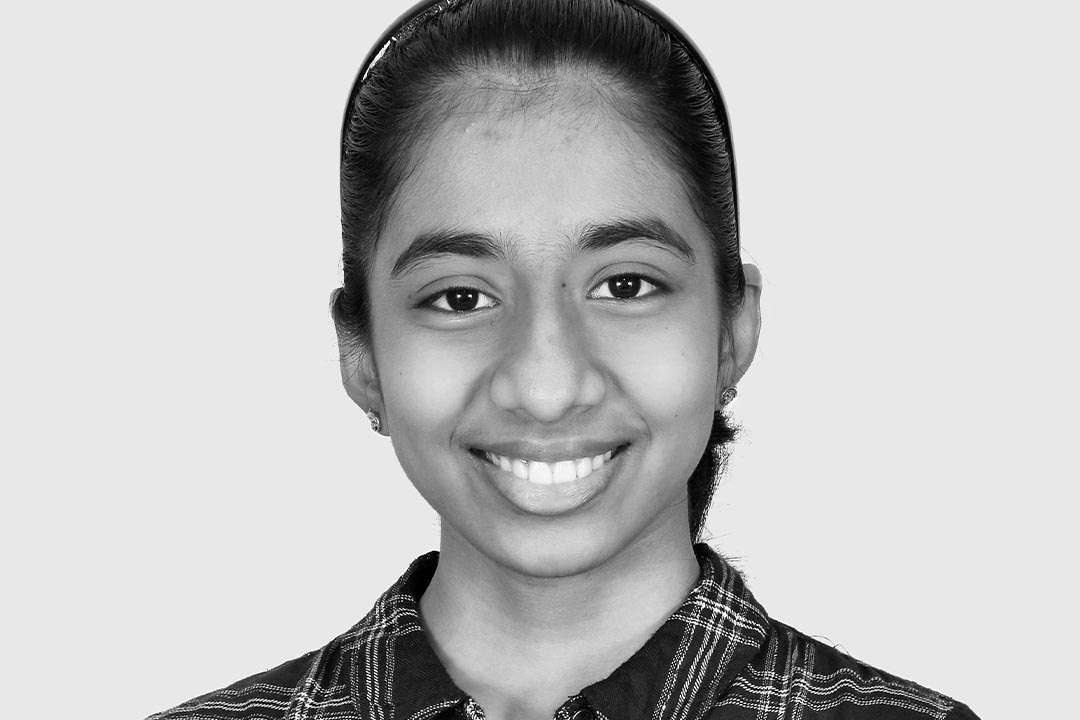 "We must mimic nature and utilise the energy that it offers for decarbonising our economies."
Think about it! Most appliances used at home such as the stove, oven, refrigerator, toaster, kettle, blender, grinder, tele- vision, washing machine, dryer, dishwasher, air conditioner, heater, vacuum cleaner, lights and fans consume electricity, which is largely generated by nuclear, hydro and coal power plants around the world.

Global electricity demand is growing by 3.5% a year and electricity from renewable sources such as hydro, wind, solar, tidal, geothermal and biomass is growing by 8% a year. Yet 1.5 billion people still lack electricity and their access to electricity is so crucial for achieving sustainable development goals worldwide.
Here's the catch: The electricity from renewable energy sources is growing faster but not fast enough to beat the electricity from non-renewable energy sources. It results in a sharp surge in the use of coal to generate electricity and becomes the single largest source of global temperature increase and fueling climate change.
It is a problem but it is also an opportunity! It is time to innovate energy! How we generate, transport and use electricity needs to be innovated. Appliances that use electricity must be innovated to work with less or no electricity, so that electricity from renewable sources can beat electricity from non-renew- able sources sooner.
"To limit global warming to 1.5 degrees and achieve net zero emissions, we've got no choice but to innovate."


At COP26, pledges were made to reduce greenhouse gas emissions to 41.9 gigatonnes by 2030, but that is a very long way from the 26.6 gigatonnes we need to reach to keep global warming at a maximum of 1.5 °C*. The difference between the 2 °C and 1.5 °C may not sound much, but it'll have a big impact on our planet.
To limit global warming to 1.5 degrees and achieve net zero emissions, we've got no choice but to innovate. We don't have a lot of time! So where do we start? The energy, transport, agriculture, industry, construction and forestry sectors could help to reduce greenhouse gas emissions from 65 to 20 giga-tonnes by 2030.
The transport, agriculture, industry and construction sectors depend on the energy sector for their energy requirements. Innovation must happen in these four sectors to reduce their dependence on the energy sector. It would help to shut down 8,500 coal-fired power plants as each burn 9,000 tonnes of coal every day!
76,500,000 tonnes of coal are burned by the power plants every day! To put that into perspective, the CO2 emissions from coal power plants are enough to exceed the carbon budget of 1.5 °C. We can't keep heating up the earth and cooling it down. We've got to cut the use of coal and phase it out soon.

Electricity is generated far from where it is consumed and requires a vast network of transmission and distribution systems, which is complex and costly. Houses and offices must be enabled to generate 40–60% of their electricity consumption as it'll help to reduce the need for producing electricity through coal power plants.

As we have to decrease our dependence on fossil fuels and non-renewable energy, we must also assess what we eat, how we dress, where we shop, how much we buy, how we travel and our entire lifestyle. We must build houses that can absorb air and sunlight to keep us cool or warm without having to use electricity.
"82% of the world's energy is produced from fossil fuels"


Do you know about the window plant? It grows in the Namib Desert. It buries its stalk under the sand and uses the top as a lens to direct the sunlight inside, where cells photosynthesise to keep the plant cool in the daytime and warm at night! We must mimic nature and utilise the energy that it offers for decarbonising our economies.
Innovating new clean energy sources is vital to halting climate change as 82% of the world's energy is produced from fossil fuels. There is good news! Costa Rica produces 94% of its energy from renewable sources. Many countries are increasing their hydro and bioenergy generation capacity to achieve net zero carbon by 2040.
Whether climate change is real or not, it does make sense to turn off lights, wash laundry with cold water, air dry clothes, eat vegetables, make compost, walk to the shops, cycle to work, use public transport, meet virtually, buy fewer things, shop second-hand, repair appliances, recycle stuff, ride an e-bike and grow trees!
Speeding up the transition to a sustainable future
Stefan Ytterborn, Founder & CEO, Cake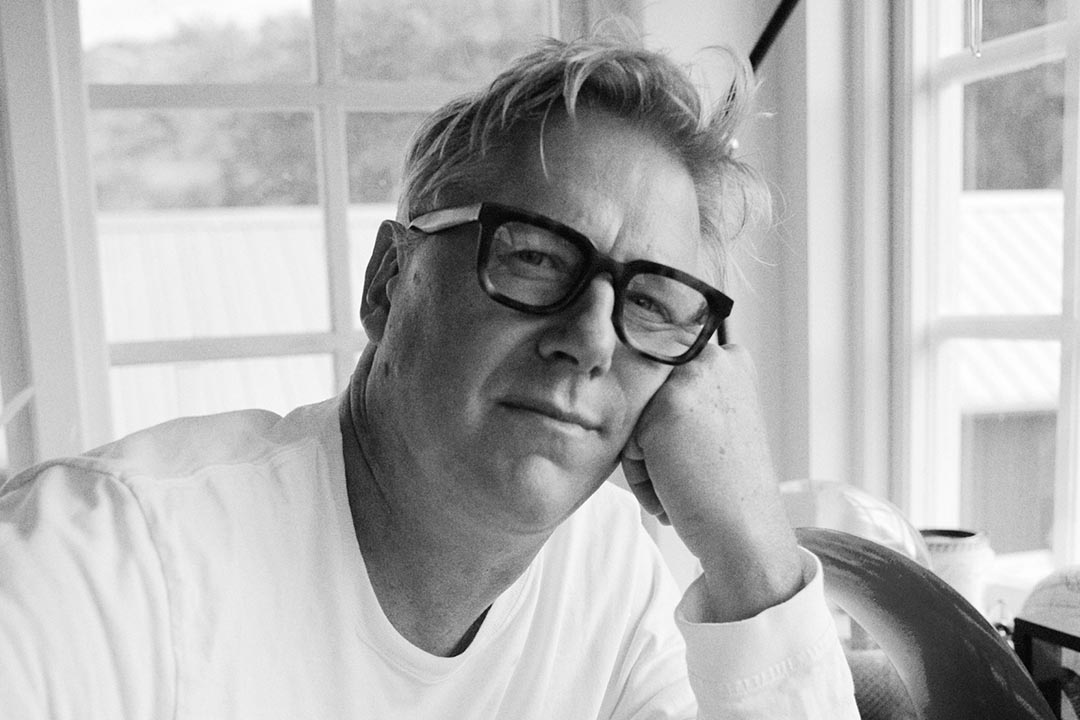 Moving away from fossil fuels to electric is an important first step on what arguably is one of humanity's most important voyages so far.


Although we use slightly different words, Cake and Vattenfall both share the same ambitious goal of achieving a fossil free society as soon as possible. This is one reason why we've committed to developing the world's first fully fossil free motorcycle together.
There is no doubt that the future of transport will be electric, and the huge growth which we expect to see in electric vehicles and infrastructure will help power us on the journey to a sustainable future. But I believe we need to go further. To get where we need to be, we also need to rethink how we consume, use and treat our worldly possessions.
"I started Cake in 2016 with a clear mission to inspire towards a zeroemission society"


I started Cake in 2016 with a clear mission to inspire towards a zero-emission society, by combining excitement and responsibility in our development of light, quiet, and clean high-performance electric motorcycles. My aim was, and continues to be, to speed up the transition to sustainable practices by offering solutions that facilitate significant cuts in emissions.
Offering greener alternatives to the roughly two billion fossil fuel-driven vehicles currently traversing the roads on the planet is however only one piece of the puzzle. A less discussed factor involves changing our consumption patterns, that through a combination of culture and enabling markets have fuelled negative patterns that need to be dealt with. In short, you and me as responsible consumers must rethink our current behaviour and learn to appreciate, maintain and ultimately use the products we acquire for a longer period than we currently do.
We all need to contribute
The challenge then is to change our speed of consumption. Our solution is a multifaceted approach to the general concept of an extended lifecycle. To us, it all begins with designing vehicles that quite literally stand the test of time. We meticulously investigate, source and try-out materials and parts that are robust enough.
Our very first motorcycle, a rugged yet lightweight off-roader named Kalk, first saw the light of day in 2018 and to this day we continue to invest in our passion for riding that is as adventurous as it is challenging, not the least from a durability standpoint. Because, if the materials and parts stand up well to the challenge of taking on steep slopes and gravity defying airtime, chances are they will outperform anything else for everyday commutes, both today and tomorrow.
Designed to last
Compared to your typical fossil-fuel-guzzling motorcycle, we have eliminated thousands of individual components due only to the properties of our drivetrain being electric. This means that there are fewer parts used to build each and every bike that leave our assembly lines, a fact that is good for the environment to begin with. It also has the positive effect that fewer parts can break and that maintenance needs are kept to a minimum. We however naturally urge our customers to take good care of their motorcycles, which they commonly do as they tend to value them as cherished objects, just as we do ourselves.
Extending the lifecycle of our motorcycles is our contribution and overall obligation to both people and our planet. What's yours?
Why district heating is good news for all of us
Kevin McCloud, Designer, writer and broadcaster on architecture and the built environment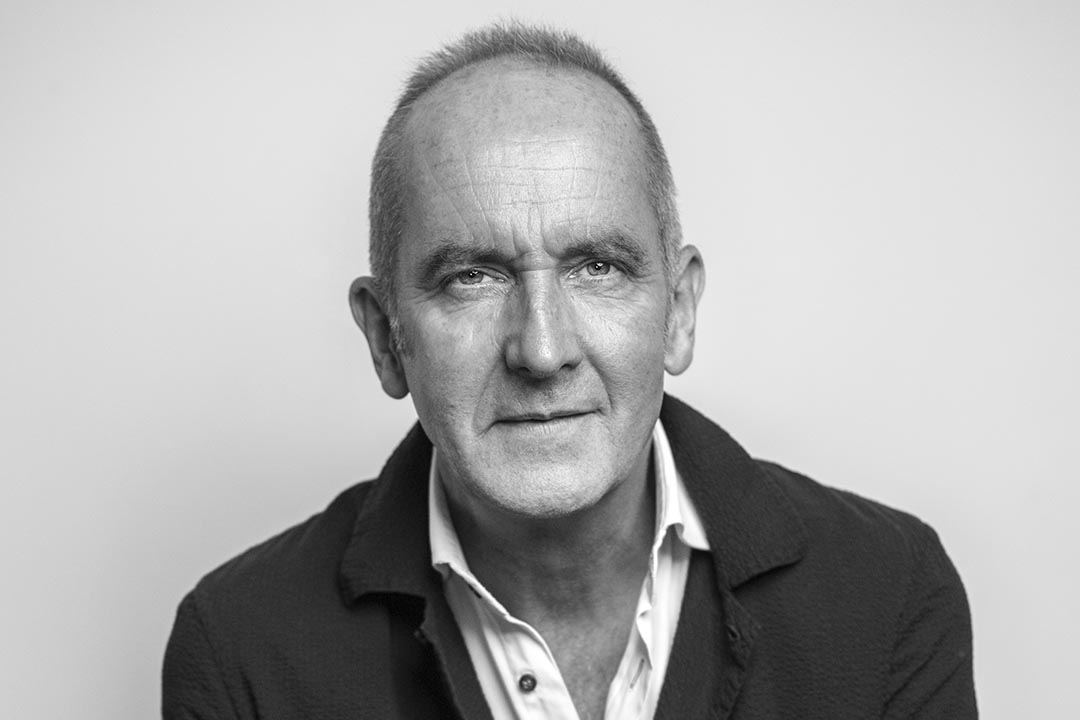 "Waste heat from power stations, supermarket chillers and data centres is now considered a resource rather than a hindrance"
Iceland is a country I love, especially in midwinter. It is a country of fire and ice, wind and waterfalls, where humanity plays out its dramas always in second place to the elements. In Iceland you are never far removed from a 100mph wind, a glacier – or a thermal spring.


Most towns have boiling hot midwinter spas. Iceland also grows its own cut flowers, fruit and veg in giant geothermal greenhouses. Geothermal power stations – alongside energy from hydroelectric sources – fuel the nation's demand for electricity. Across the country, geothermal heat looks after 90% of the nation's space heating and hot water.
Of course, Iceland's homes are, in the main, heated with geothermal heat. If they had followed, say, Britain's example, each home would be proudly independently resourced with its own deep borehole, a heat exchanger with all the attendant pumps and monitors to prevent a new volcano from emerging into your sitting room. But of course, being Iceland, these things are done more collectively. In Iceland your heat is shared.
Iceland is a world leader in district heating and by far the most energy sustainable country in Europe. According to the European Geothermal Energy Council, Iceland had about 2,600 megawatts of installed capacity for geothermal heating and cooling in 2020. It was followed in second place by Turkey which, during Covid, has been about the only country investing in or launching new schemes. Turkey's presence in the lovely warm world of district heating is relatively recent, so it represents a model of growth that other countries could do well to follow.
Post-pandemic, other countries are beginning to reinvest. The economic arguments for district heating are powerful. The French Agency for Energy and the Environment has announced that the cost of district heating and cooling is now cheaper using geothermal sources than by burning gas. Waste heat from power stations, supermarket chillers and data centres is now considered a resource rather than a hindrance by-product to dispose of. Vattenfall, for example, has been able to build on its experiences in Berlin, Uppsala and Amsterdam to collaborate with communities and cities like Edinburgh in the UK to create a heat network using waste heat from an energy recovery facility.
And the political justification for district heating – especially geothermal – is compelling. The Ukraine crisis has only highlighted our dependence on Russian fossil fuels to power our economies. It stands to reason that the more we can recycle and the more we can source from the sun and deep geothermal sources, the more resilient we can become in energy terms and the more independent we can become in political terms. Once we fought wars over land for crops and mining. Now we fight wars over fuel and energy. Although perhaps all we need to do is look at what lies between our feet and figure out how we can mine the hidden heat deep beneath our own homeland soil.
I would also argue there is also a powerful societal justification for district heating. We have a rich cultural history of socially progressive community resourcing in Europe, a phenomenon that lays a bed of precedent for what is now beginning to inspire other countries. Germany and Denmark don't enjoy great volcanic reserves of energy like Iceland or Turkey, and yet they also point the way. For example, around 64% of all homes in Denmark are plumbed into a district heating system; there are 440 district heating networks.
"There are some really inspiring projects in the UK that any Dane, Icelander or German would be proud to call their own."


There are some really inspiring projects in the UK that any Dane, Icelander or German would be proud to call their own. And they are often local, community-focused schemes. Less than 5% of energy used for heating our homes comes from low carbon sources which is why two years ago Government funded seven district heating networks in Barking and Dagenham, Bristol and Leeds. The Barking and Dagenham project has been widened a little to include four boroughs that Vattenfall is working across with Cory, connecting up to 75,000 homes. In Manchester, low temperature mini-heat networks have been developed where micro heat-pumps add extra energy at heat stations.
Most promisingly, Britain offers a surprising number of opportunities for deep geothermal heat, not least from the vast number of disused flooded mines in the country which, at depth, get very warm indeed. It is no coincidence that the opportunities to exploit the dirty infrastructure of factories, landfill sites, old mines and heavy industry by exploiting residual and waste heat means that the communities most to benefit are those who were exploited by those industries in the first place. As Bindi Patel, Head of Customer Experience at Vattenfall Heat UK, puts it "The projects we are involved in have ambitions to revitalise parts of cities that have been neglected."
In that vein, Matt Wood of Bioregional has set out four objectives for the widespread adoption of green, renewable district heating in the UK. First, reset our expectations of the temperatures that are deliverable and jump to low temperature networks in tandem with a national building retrofit scheme to improve insulation in our homes (Nottingham is planning a secondary low temperature network). Second, make district heating companies not-for-profit monopolies partly in community ownership. Third, regulate the power companies so that they can't dump waste heat into the atmosphere. And fourth, we need long-term planning and all-party political consensus. All sensible stuff.
"A national renewable energy system, not rooted in competition from a hundred companies all competing on price to win the next customer but rooted in strength in numbers"


If we can turn these four objectives into reality then we can achieve a fifth: enshrine confidence in a national renewable energy system, not rooted in competition from a hundred companies all competing on price to win the next customer but rooted in strength in numbers.
I suspect that most Danes and Icelanders intrinsically understand what this means because their society has woven into it all kinds of community assets. They know what it is to share. Even in the UK we understand what it is to share a meal, to work an allotment and share produce, to co-own a community asset like a park or join a car club. We are perhaps no longer a society hooked on the idea of ownership and we are ready for the joys and the affordability of more shared stuff. By which I mean heat networks.
Acceptance: a key to good climate solutions
Dr. Per Espen Stoknes (PhD) and Dr. Knut Ivar Karevold (PhD), Climate Psychologists, Institute for Climate Psychology, Norway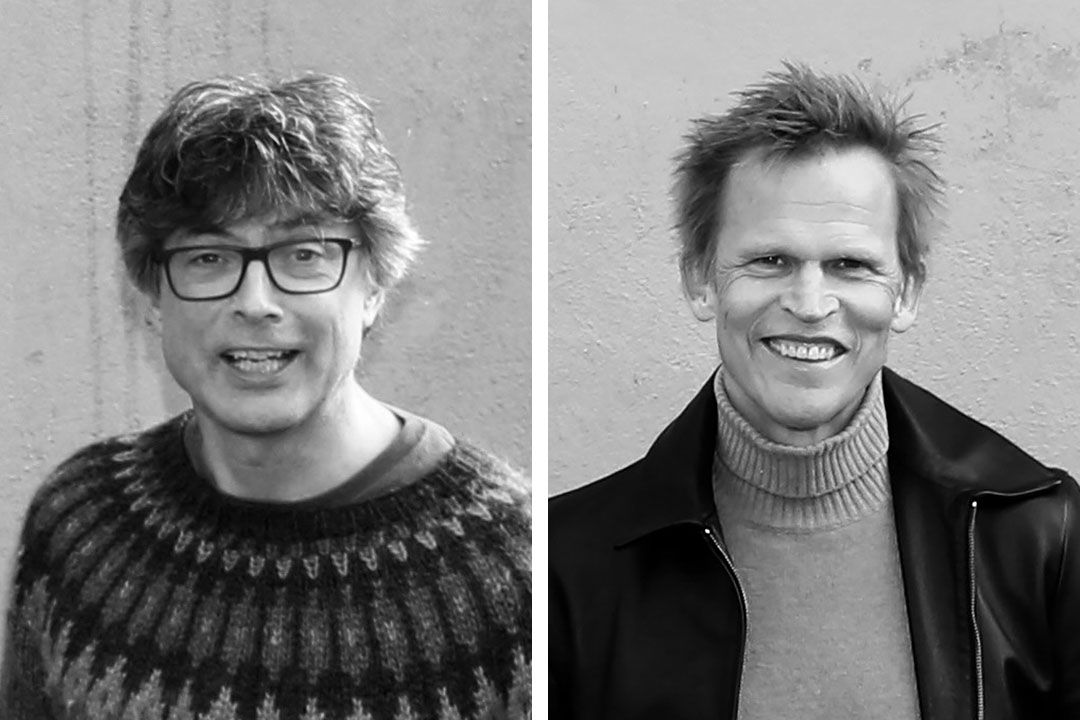 Humanity is confronted with two great crises: climate and nature. We need more green energy – and we need to take better care of nature and ecosystems.


People may accept more green energy as a global solution but reject the local consequences. People reject because they want to protect something close to their hearts: nature, historic livelihoods, or the local neighborhood.
Energy providers must balance conflicting interests. New green solutions T must be nature and people friendly. People find it easier to accept solutions "far from their backyards" and reject local consequences. But it is not acceptable to destroy more nature, so good dialogue with local groups is needed to make sustainable energy choices.
We need to understand what acceptance is about to navigate the significant transitions ahead of us.
Acceptance is close to the heart of the climate problem.
The structure of the climate problem makes it difficult to accept; it is invisible, abstract, complex, gradual, and threatening. Climate communication makes acceptance worse by doom and disaster.
Acceptance is close to the heart of climate psychology.
To accept is to say yes to a negative condition or solution. People fear, deny, and repress what feels negative; they reject, resist, and fight what they find unacceptable. Acceptance has many components: thoughts, feelings, needs and actions.
Acceptance is close to the heart of how we see the world.
We compare what we see with what we believe. We accept the matches and reject the mismatches. Stable beliefs make a changing world seem safe. When ubjective beliefs become objective truths, people are immune to change.
"Self-defensive climate denial provides short term mental peace but disables longer term adaption"


Acceptance is close to the heart of how we feel about the world.
Our mind's defence systems are designed to enhance inner harmony by adjusting how we feel about the world. We block, change, or adjust information that threatens our emotional balance. Self-defensive climate denial provides short term mental peace but disables longer term adaption.
Acceptance is close to the heart of personal identity.
When people do not know what to believe, they are influenced by others. When people know what to believe, they seek like-minded people. Climate acceptance and rejection is socially transmitted. People's need for identity and connection can be stronger than the truth of their beliefs.
Acceptance is close to the heart of group identity.
People form groups to deal with the climate challenge. Climate resistance as well as climate advocacy groups are tightly knitted units governed by shared beliefs and feelings of moral and social superiority. They accept what is similar and reject what is different; they make it harder to design acceptable climate solutions. Dialogue between mature groups is important for acceptable climate solutions. Energy providers need to understand why people reject their solutions and invent acceptable solutions.
"Effective climate communication requires mutual acceptance of differences in interests and needs"


Acceptance is close to the heart of effective climate communication.
When people feel open to new climate solutions, communication is easy. But when people do not hear climate messages as something good for them, then hard-hitting arguments will backfire and increase resistance. Strongly convinced climate communicators can undermine their impact by criticising those who do not understand, accept, or comply. Effective climate communication requires mutual acceptance of differences in interests and needs.
Acceptance is close to the heart of positive climate action.
Acceptance is not a passive state; it's the opposite of giving up. Climate acceptance can be liberating, meaningful and inspire action. Acceptance of the negative can go hand-in-hand with positive hopes, ideals, and goals.
Acceptance is close to the heart of sustainable relationships.
It feels natural to distance us from the unacceptable ones. It is especially difficult to accept those who delay or undermine climate action. But social distancing makes it more difficult to make cooperative progress on our shared climate problems. Acceptance of others is needed to move forward together.
Acceptance is close to the heart of sustainable businesses.
Organisations have much larger footprints than individuals. Some consequences are irreversible. There are genuinely sustainable firms, but most businesses are still driven mainly by financial sustainability. They sacrifice environmental and social sustainability. A balanced focus on people, planet, and profits will make new solutions from the energy sector more acceptable.