Tuomo Hatakka, Head of BA Heat, will take up his new role on 1 July. He is taking over after Annika Viklund who has occupied the post for two years.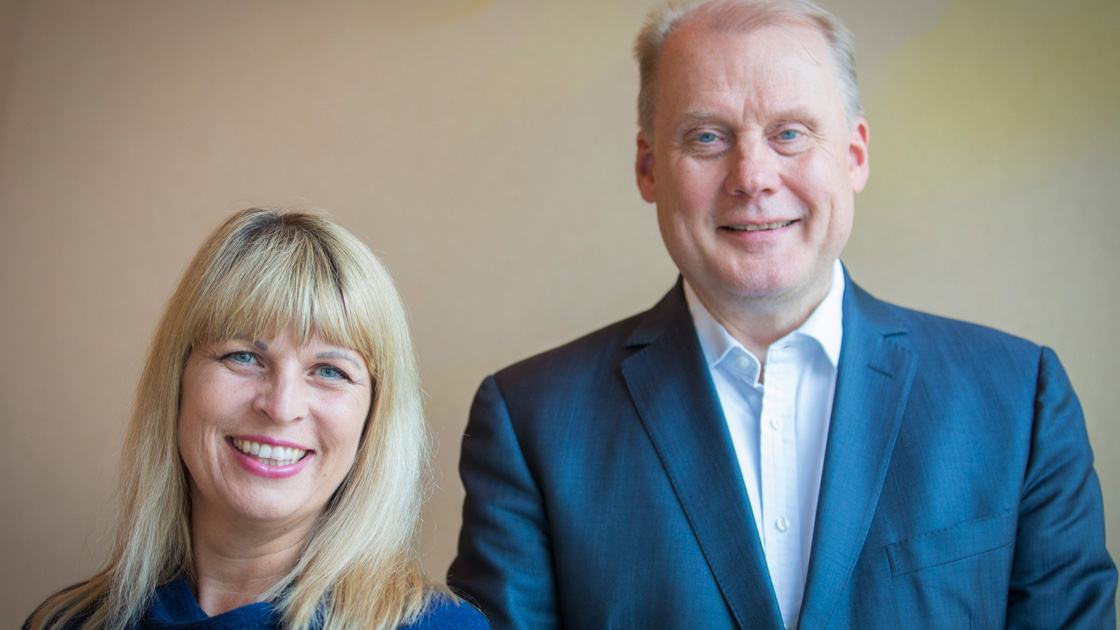 Annika Viklund and Tuomo Hatakka.
I am proud to be succeeding Annika. Together with her team she has laid a very good foundation, and one on which it is now my intention to build further. Issues such as these are close to my heart and I felt honoured when Magnus Hall asked me to take over," says Tuomo Hatakka.
In order to create an environment where diversity and inclusion are the norm, Vattenfall has appointed a Diversity and Inclusion Officer. The position rotates between the members of the Executive Group Management and is for two years.
Even if much has been achieved that is positive within Vattenfall, according to Hatakka there is a lot to do to change the view of diversity and inclusion:
"There is still a long way to go to achieve a more even gender balance in Vattenfall. Not least within BA Heat, where we need to increase the number of female managers."
This is also one of the areas he intends to prioritise during the next two years.
Another one is to create a culture where people feel appreciated and are given the opportunity to develop, regardless of age, religion, gender, sexual orientation, education, etc.
"Over the years I have worked in many different countries and cultures where I have encountered diversity. Irrespective of where I have been, I have always been highly impressed with the talent that I have met. I am absolutely convinced of the importance of equal opportunities. Everybody really should have a fair chance to develop professionally within Vattenfall."
Diversity is about perceiving and respecting that people are different. Inclusion entails utilising differences and viewing them as an asset.
"What stands in our way are the preconceived opinions and prejudices which we are not even aware that we have. However, if we succeed in banishing these mental barriers which prevent us from thinking differently and thus succeed in becoming more inclusive, we will also release the strength and potential that is to be found in inclusive teams," Hatakka says.
Diversity & inclusion is not an objective in itself. In the end, it's about doing better business by utilising, and making the best of, everybody's different skills and knowledge.
"Having people with different perspectives on things creates the conditions for doing better business," says Vattenfall's CEO Magnus Hall. "It entails looking for different approaches to the challenges we are facing, really representing the world around us and having a wide base from which to select candidates when we need to recruit. I also believe it leads to a more tolerant climate in our workplaces and results in greater job satisfaction."