Magnus Hall named CEO of the Year in Employer Branding 2018.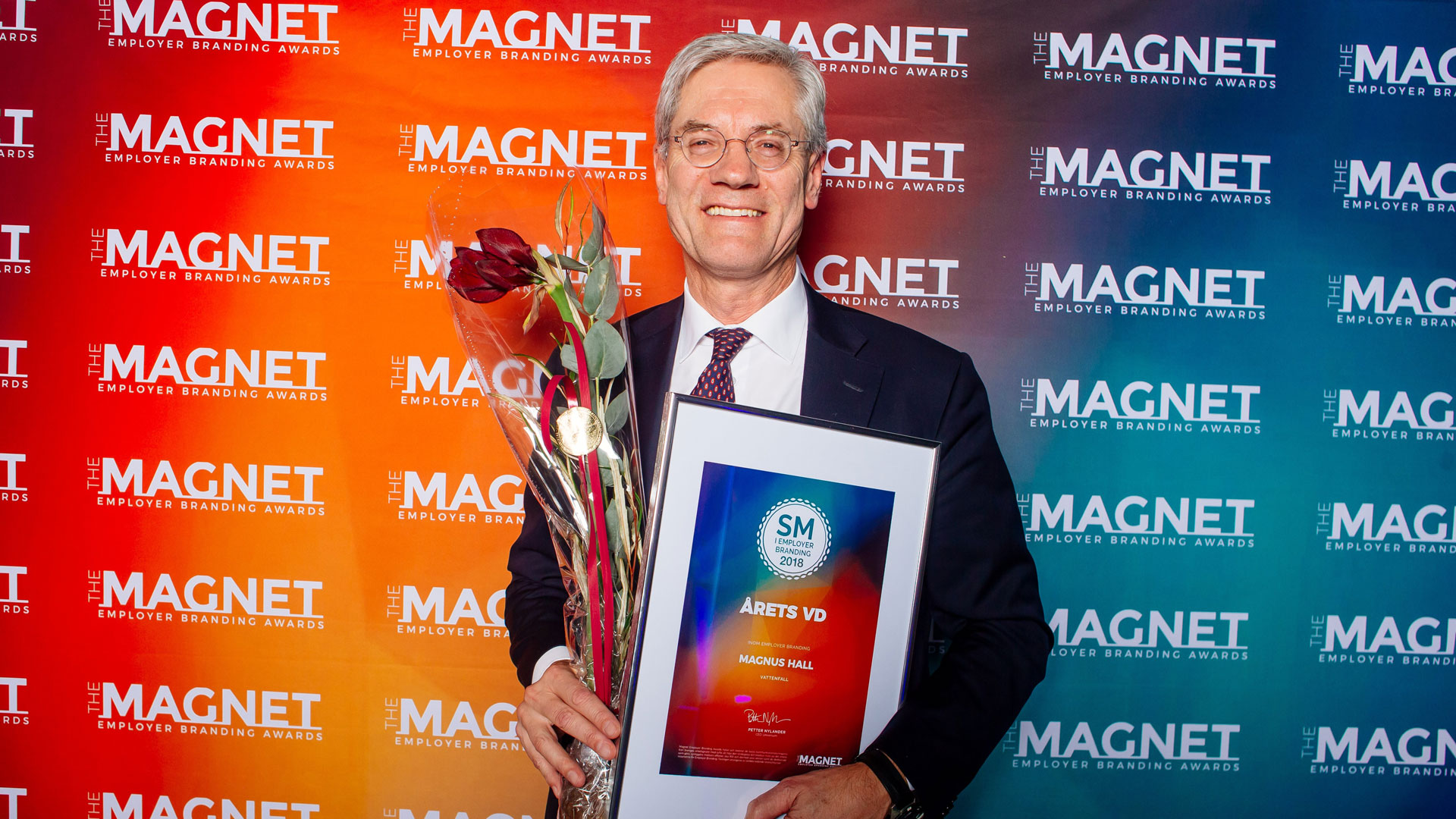 Each year, the global organisation, Universum, highlights people and companies who stand out from the crowd in their dedication and knowledge in the area of employer branding. A clear strategy for recruiting new talents, offering exciting opportunities for development and having an innovative branding mindset are all important criteria.
On 29 November at the Magnet Awards gala in Stockholm, prizes were awarded in a number of categories related to how companies work with their employer branding.
The most prestigious award, CEO of the Year in Employer Branding, was awarded to Magnus Hall. The jury motivated their selection thus:
"This CEO has clearly demonstrated his dedication to employer attractiveness. It is particularly impressive that he has steadfastly continued to highlight the importance of these issues, even through tough times. In his communication, he has highlighted the importance of how the company contributes to society. He also strives to highlight the breadth and depth of opportunities for young engineers offered by the company. We feel that this CEO is a true role model for all of us in these issues. Universum Communications has therefore decided to award Magnus Hall the CEO of the Year in Employer Branding distinction."