News
5 December 2018
1 min
Vattenfall's Xmas tree lights up yuletide in Paris
A blue and yellow Christmas tree from Vattenfall was lit on the first Sunday of Advent in front of Notre Dame in the French capital.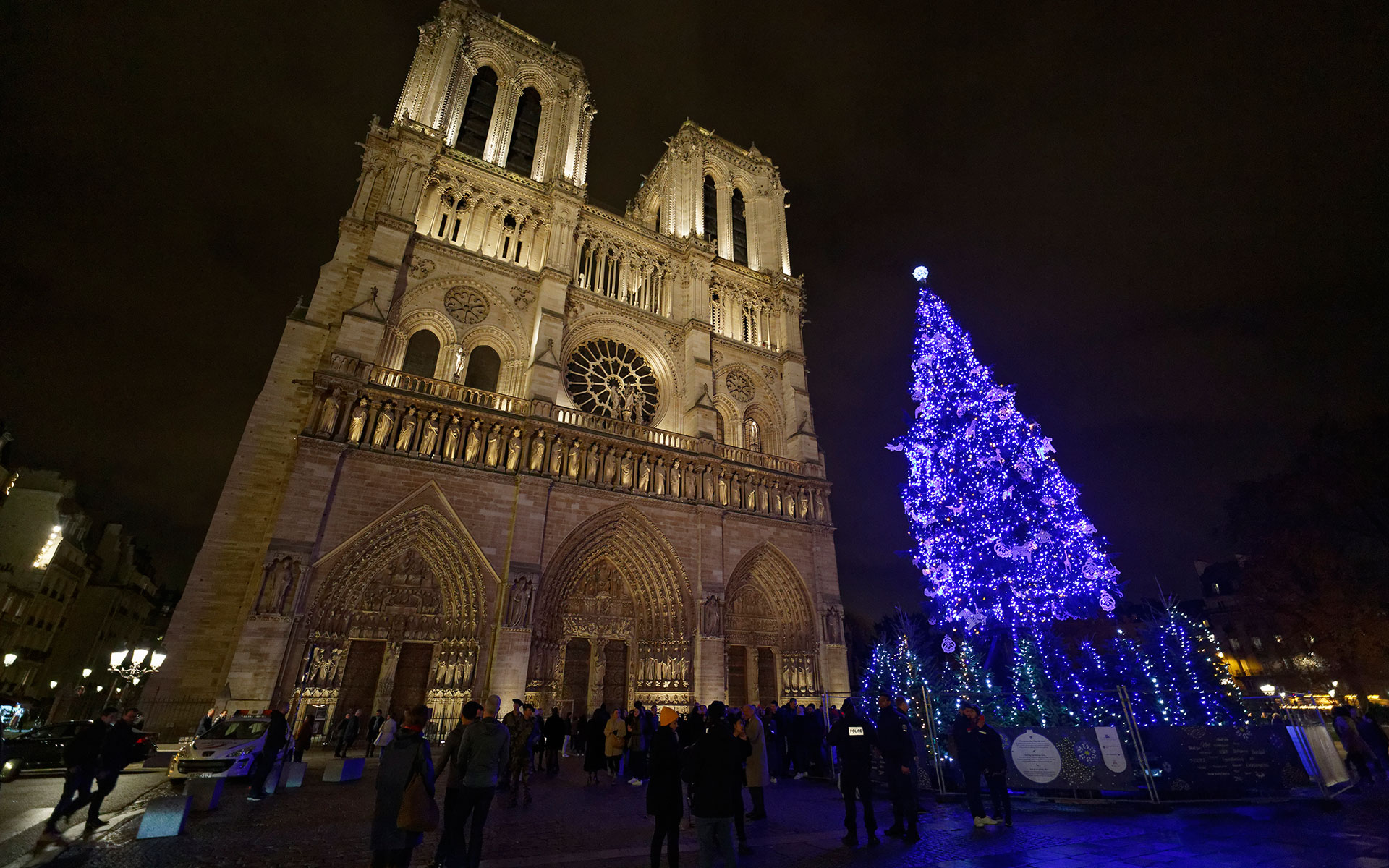 Just as Vattenfall had set up its retail business company in France, it received a rather prestigious assignment: namely to decorate the Christmas tree in front of one the country's most famous landmarks, the Notre Dame cathedral in Paris.
The Swedish embassy asked Vattenfall to decorate the Christmas tree it organised with Swedish companies for the cathedral.
The Chrismas tree decorated in the Swedish colours was lit on the first Sunday of Advent in the presence of the Bishop of Notre Dame, Monseigneur Patrick Chauvet, the Swedish ambassador Veronika Wand-Danielsson and Vattenfall's Country Manager in France Henri Reboullet.
"We are happy and honoured to get this opportunity to decorate this huge tree, and we hope to honour both 'home countries' Sweden and France, especially as the Notre Dame cathedral is a national symbol for the country."
The tree comes from outside Gothenburg and has been covered in over one kilometre of blue electrical garlands and yellow baubles. Decorations with links to Sweden such as dala horses, reindeers, foxes and flowers are hung on the branches.
The Cristmas tree can be seen and admired outside the Notre Dame cathedral until the middle of January.