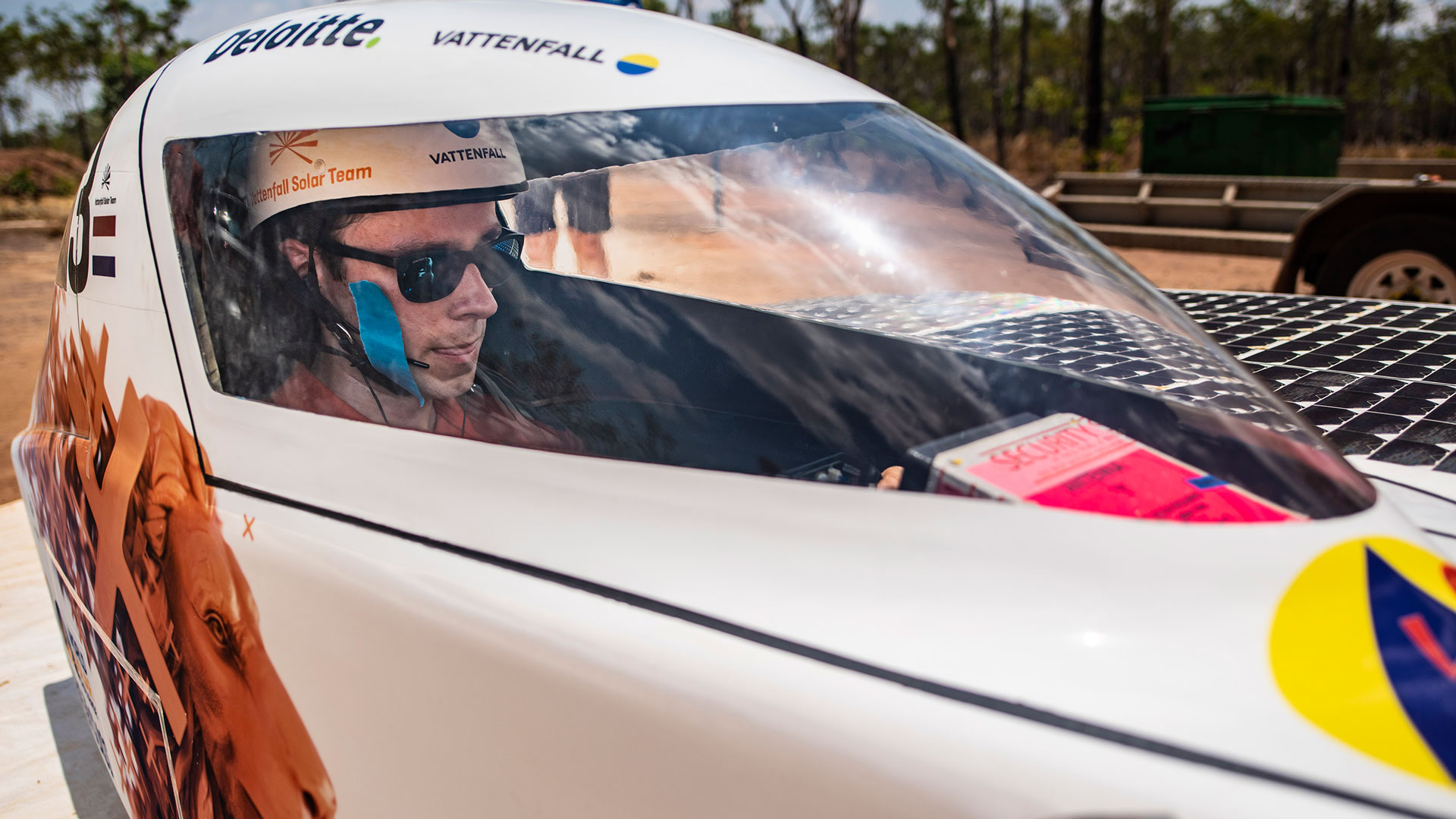 The damage to solar car NunaX has been repaired after a crash in a test drive. Driver Max van der Waals is again confident behind the wheel.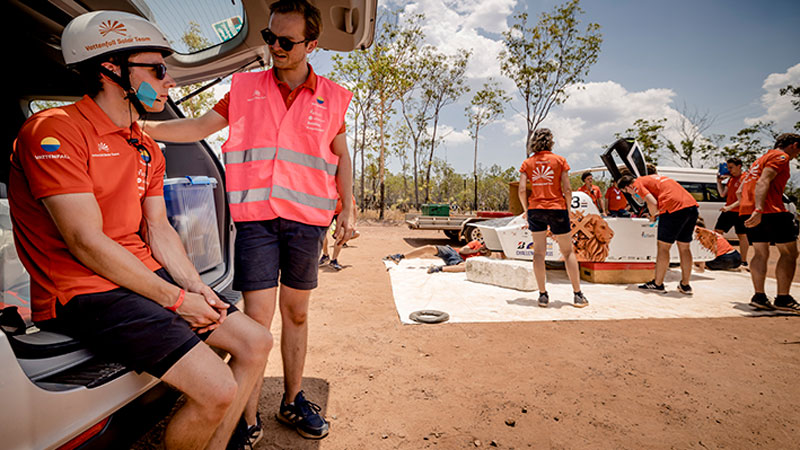 Daan van der Tuin encourages Max van der Waal for his first test drive after the crash. Photo: Jorrit Lousberg
The day after he hit the guardrail with his solar car, driver Max of the Vattenfall Solar Team stepped back behind the wheel. After a couple of tense first minutes, Max soon got the taste of it again.
The team has worked hard over the past few days to repair the damage. Team captain Maud Diepeveen is confident: "The testing went well, so we are cautiously optimistic. One thing is certain: we will appear at the start on Sunday and will go all out."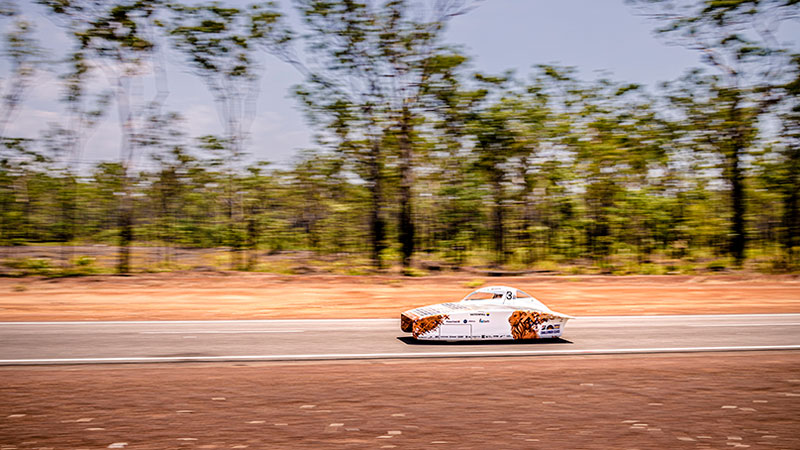 First test day of NunaX after repair. Photo: Jorrit Lousberg
On Saturday Max is qualifying for the Bridgestone World Solar Challenge and he will have to take the corner again where he slipped earlier this week. The race itself will start on Sunday.
Read more:
Vattenfall Solar Team race car NunaX seriously damaged during test drive