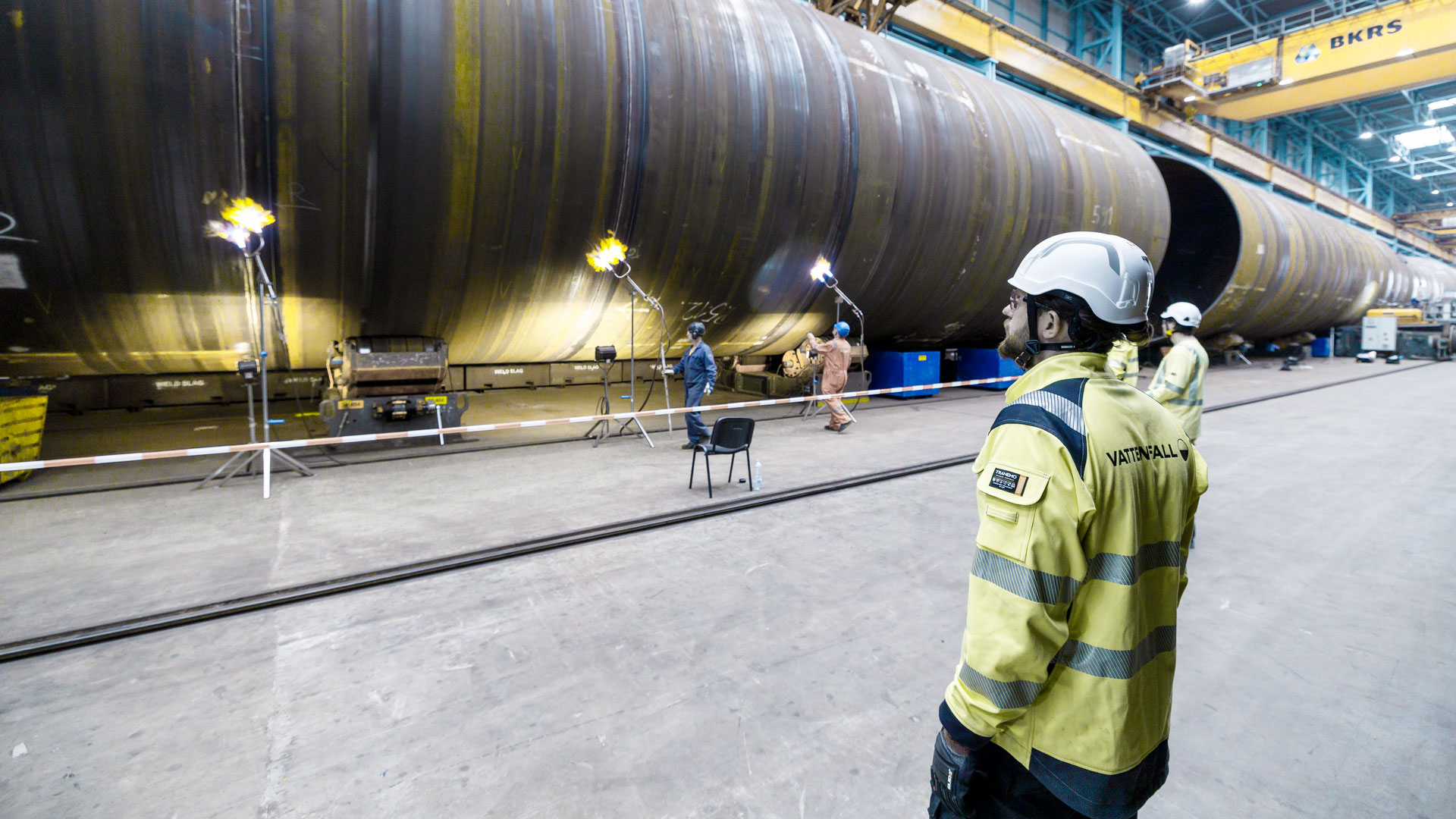 Vattenfall named a leader for supplier demands on climate actions
Non-profit charity CDP has named Vattenfall a leader among global companies when it comes to cascading climate actions down its supply chain. In 2021, Vattenfall decided that suppliers' emissions should be halved by 2030.
On 10 February CDP (Carbon Disclosure Project), a non-profit and world leading environmental reporting organization, announced that Vattenfall was selected for its 2021 Supplier Engagement Leaderboard. This means that Vattenfall is regarded as a leader and role model for its work to reduce emissions from with its suppliers.
In the autumn 2021, Vattenfall announced its increased focus on supply chain impact and decided to increase demands on suppliers in order to halve emissions from goods and services by 2030.
The overall mission for Vattenfall is to be able to reach zero net emissions by 2040. Therefore Vattenfall has committed to the 1.5 degree trajectory in line with the Paris agreement. The strategies for this has also been validated by Scientific Based Target initiative, SBTi.
"To achieve a net zero target in 2040 we must also collaborate on climate initiative in a full value chain perspective. We do this both through our requirements for suppliers but also by offering climate solutions for decarbonization of society. I am very happy that CDP is recognizing Vattenfall for our work with environmental improvements in our supply chain," says Helle Herk-Hansen, Head of Environment, Vattenfall.
Gold standard for environmental reporting
CDP runs the global disclosure system for investors, companies, cities, states and regions to manage their environmental impacts and is seen as the gold standard of environmental reporting.
The Supplier Engagement Leaderboard will be launched alongside CDP's new supply chain report, "Engaging the chain: driving speed and scale", which highlights the urgent need for companies to cascade measurement and action down the entire supply chain.
Sonya Bhonsle, Global Head of Value Chains & Regional Director Corporations, CDP, said:
"In order to scale the level of action to secure a 1.5°C future, companies must act urgently to cascade action and manage environmental impacts. As a Supplier Engagement Leader, Vattenfall is a trailblazer driving the transition towards a sustainable net-zero future".
In November last year, Vattenfall also became one of the founding companies of the First Movers Coalition, an initiative from the World Economic Forum. By this, Vattenfall committed to increase the share of emerging technologies critical to the net-zero transition in its procurements.