She was raised in a German coal-mining city. Now she's working to develop ways and techniques to make Berlin's district heating system free from all fossil fuels. Meet Julia Klossek, Portfolio Planning engineer.
We highlight International women's day 8 March all week by presenting female professionals working in some of Vattenfall's markets and business areas.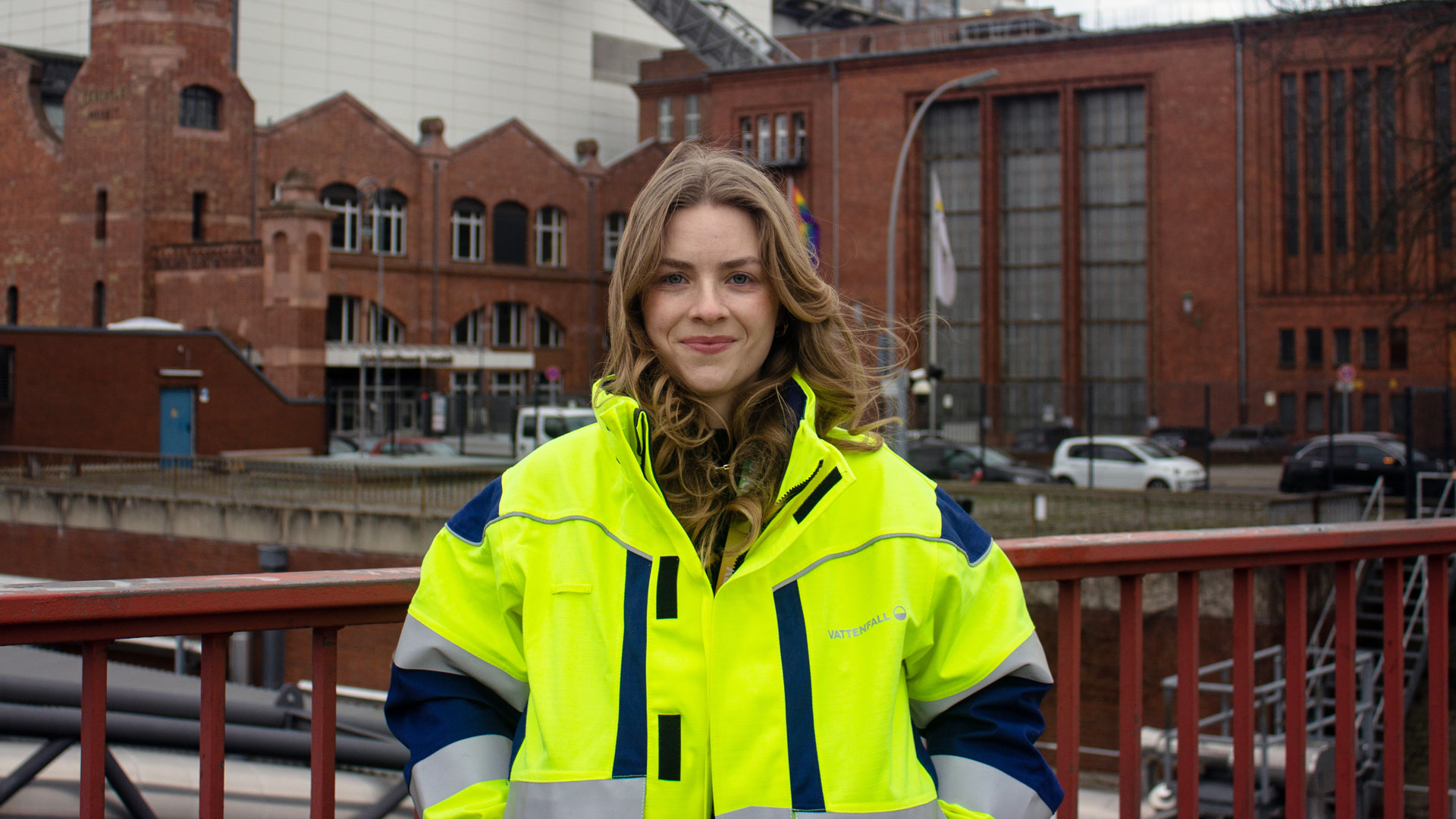 Julia Klossek is a portfolio planning engineer within Business Unit Heat Berlin and also an empowerment ambassador in the empowerment program of the unit.
"In my job it is my responsibility to develop ideas and to analyse what kind of heat and power plant portfolio we want to have in the city of Berlin. As a team, we are finding solutions on how to make the city's energy production fossil-free.
I was always fascinated with engineering and energy. My childhood was spent in a coal mining city. Most of my family worked in coal mines. The fascination started when the coal mines closed and I began to understand that there was an ongoing transitional process. This transition made me study industrial engineering with a focus on energy and resource management at university. Later on, I moved to Berlin to do my master's there. I stayed in Berlin and knew I wanted to work in the energy industry, which made me come to Vattenfall. Their goal, fossil freedom, inspired me.
Another reason why I decided to work for Vattenfall was the transition occurring in the way heat is produced as well as the related cultural transition. The focus is not only on fossil to fossil-free but also on how to change from coexistence to cooperation and collaboration, and from problem to solution focus.
This cultural transformation is our goal at the empowerment program. The change that we are aiming for is to create a work culture where the focus is on the things that we can influence rather than the things we can't control. It's about strengthening the empowerment of all employees by a multi-methods-approach to increase engagement, motivation, change competence and innovative spirit. It's also about establishing a feedback culture and that it's acceptable to make mistakes and to learn from them instead of being punished for them. It's about psychological safety and working together efficiently as a team. We are all learning together.
The empowerment program exists because the successful transformation of Heat Berlin requires strategical, structural and cultural adjustment. The transition from fossil to fossil-free means that the way we work at Vattenfall has to be changed too, as we have new situations, new challenges, and a constantly changing environment to work with.
Being an empowerment ambassador means to me that I am working with people that find it as important as I do to have a positive attitude at work as well as to influence other people to have a positive mindset too. I also enjoy learning methods on how to deal with a constantly changing environment. The empowerment program also gives me the opportunity to work with people I usually do not work with, as different departments participate in the program. This makes me feel more connected with Vattenfall.
The program taught me to take responsibility for my own life and to have a strong self-initiative instead of feeling like a victim of the circumstances. It also made me aware of how important it is to have strong and trustful relationships with people at work in order to manage conflicts more confidently. It also taught me to be flexible, since working in Heat Berlin currently means facing a lot of uncertainties regarding the optimal solutions for fossil-free heat production.
While some people still don't see the necessity of this cultural transition and are still only coexisting, an increasing number of people do like the idea of empowerment at work and want to feel empowered themselves. These people make me hopeful that change in our work culture is coming.''
Personal facts
Name:
Julia Klossek
Age:
29
Education:
Masters degree in energy and resource management
Work:
Portfolio Planning Engineer
Location:
Berlin
Vattenfall employee since:
April 2020
Hobbies and interests:
I like travelling, doing yoga, and I enjoy gardening