Diversity, empowerment and inclusion is what drives her in her private life and her work. "I want Vattenfall to truly reflect society," she says. Meet Ngangiti Leeuwin, Project Coordinator for district heating projects in the Netherlands.
We highlight International women's day 8 March all week by presenting female professionals working in some of Vattenfall's markets and business areas.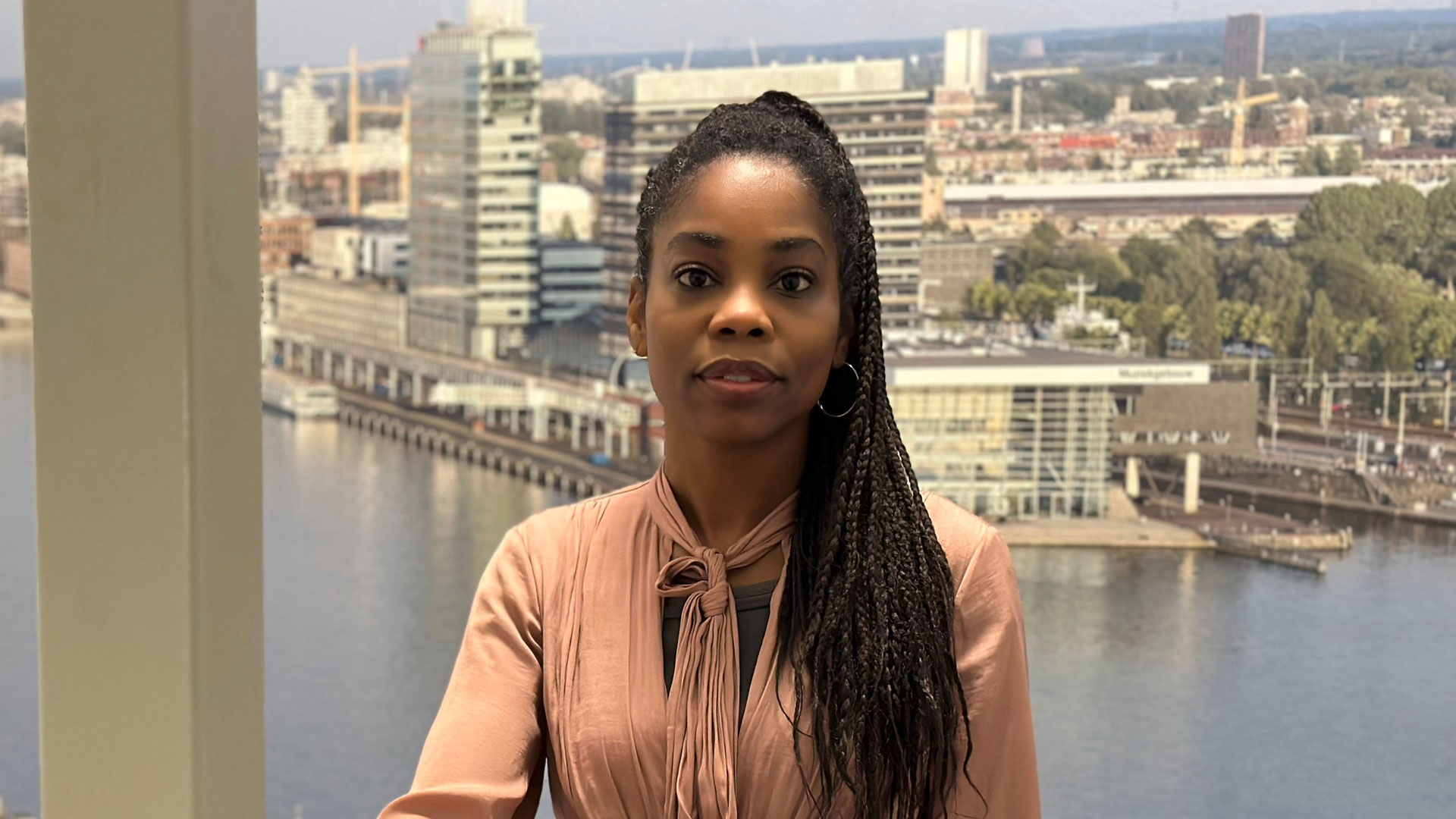 Ngangiti Leeuwin has been at Vattenfall for 20 years. She started out temping and has now found her perfect job as project coordinator within Heat Projects in the Netherlands:
"My job involves many different tasks. I am the point of contact for the project management team where I am jointly responsible for budgets, project planning and supporting the project manager. That means that one moment, I am in the office doing various administrative tasks and the next, I am walking around a project construction site wearing a hard hat and safety shoes.
Last year, I became chair of the Diversity & Inclusion Network in the Netherlands together with my colleague Leon Robbers. Over the past two decades, I have seen many changes in the role diversity and inclusion play within our company. We started out with the Rainbow Network and are now increasingly committed to putting multiple aspects of diversity and inclusion on the map. There is a growing awareness of the value in reflecting different ages, colours and backgrounds within Vattenfall. This was one of the reasons that compelled me to join our D&I network. As chair, I support the goal of creating an environment where everyone has the space to be themselves. I think an organisation functions better when it reflects society and where everyone can participate. Being more inclusive is not just good for Vattenfall's bottom-line, it is also good for our customers. We are very much part of society, and if our employees can understand customers, we become much better at serving them.
I often deal with issues of inclusion and equality in my private life too. For instance, I enjoy discussing the role of women in society and am always interested in gaining new insights and ideas. Sometimes, I hear others say that we have realised equality of opportunity in the Netherlands, but I disagree. One example where I think we still need to do more is the wage gap between men and women. I work full-time at Vattenfall, but many women do not have that opportunity. When women decide they do want to work full-time, the returns are often inadequate, they do not get enough support and have to pay huge costs for childcare. This means that women still do the lion's share of childcare and household chores. Things could be much better; we are not nearly as 'equal' in the Netherlands as we sometimes think we are. Women have so much to offer and deserve to be supported in realising that potential.
I find it encouraging that Vattenfall is constantly raising the bar with its Diversity & Inclusion ambitions. One example is the appointment of a D&I Officer so that the relevant activities are given the appropriate platform. The People & Culture department will have its own D&I manager and that will help us develop an even more diverse and inclusive working environment and remain an attractive employer for current employees and new staff. You can see that we have made real progress recently and, over the 20 years that I have been working at Vattenfall, much has improved. But there's always room for further improvements and I look forward to working towards our goals, together with our international D&I networks, in the years to come."
Personal facts
Name:
Ngangiti Leeuwin
Age:
44
Has worked at Vattenfall since:
2002
Function/role:
Project coordinator Heat Projects
Chair Diversity & Inclusion Network Netherlands
Education:
Bachelor of Arts
Hobbies and interests:
Running, reading, Latin dance, travel, women's empowerment