The climate change conversation
The conversation on climate change and its impact on human behaviour – a Vattenfall report.
Climate change is in the media we read, watch and listen to, the social media we use and in the conversations we have with people around us – thus it is no surprise that it is also increasingly shaping the way we behave, what we consume and how we decide to organise our daily lives. We believe it is important to gain a deeper understanding of how the climate change conversation affects us and that's why we have decided to collect some real data that can help us decode this correlation. To do this effectively we have executed two surveys consulting more than 14,000 adults across our seven key markets – a first baseline survey was fielded in December 2019 followed by a second wave in June 2020. We have also looked at the way climate change is discussed in the media and social media. All the data gathered has allowed us not only to explore the way the conversations around climate change affects us, but also track how views on key issues related to climate change have evolved over the last six months.
Download our report
The conversation on climate change and its impact on human behaviour
Insights on the rise of eco-anxiety
Dr. Renee Lertzman, expert on climate change psychology and our external advisor, shares her thoughts on eco-anxiety.
How do people feel about climate change?
To gain a true picture of perceptions around climate change, we studied to what extent people feel it is a pressing problem and to what degree it worries them.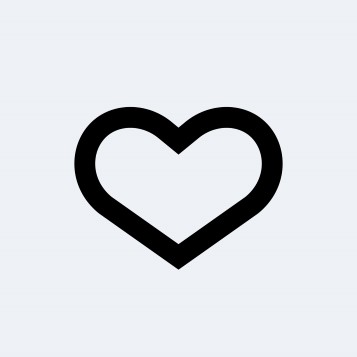 Climate change remains the biggest concern
Around 1 in 3 (32%) saw climate change as our time's most pressing global issue in our original survey. We see this has remained stable six months later with just a slight decrease (28%).
| Xvalue | Yvalue |
| --- | --- |
| Climate | 32 |
| Wars | 23 |
| Food/water | 15 |
Climate change is seen not only as being an important issue among many: it is seen by the largest proportion of respondents in our study as being the most pressing problem of our age, ahead of any other global issue e.g. Wars and conflicts, Epidemics and Lack of food/water for some people.
Eco-anxiety – a real issue
A resounding 68% of people described themselves as "quite" or "a great deal" worried about climate change in our original survey – six months later we see that this number has remained unchanged (69%).
| xValue | yValue |
| --- | --- |
| | 7 |
| | 26 |
| Quite | 46 |
| A great deal | 22 |
Recent debate over the rising phenomenon of 'eco-anxiety' – first defined by The American Psychological Association in 2017 as "a chronic fear of environmental doom" – highlights the importance of this phenomenon. Several recent academic papers and reports show that eco-anxiety has exploded across the Western world and our findings confirm this is true for the seven countries examined.
An issue across generations
Climate change is far from being an issue that solely concerns young people.
Our original research showed that 64% of 55-64-year-olds were worried by the threat of climate change, compared to 74% of people aged 16-24. Although slightly more pronounced among the youngest age group – climate change was clearly a shared concern for every generation. We see the same pattern being even more pronounced six months later, where the share of those worried is 69% among the 55-64-year-olds and 72% among those aged 16-24.
Big players should lead change
Respondents largely see climate change as an issue that large businesses, governments and energy companies are best positioned to tackle.
61% of respondents indicate large businesses have ability to slow down climate change by implementing changes across their operations. 42% see a strong role for governments through the establishment of climate-friendly policy frameworks. 32% see that energy companies have the biggest impact by supplying more fossil-free energy. By way of contrast, only a 26% see individuals as the most able to slow climate change.
How is climate change being talked about?
Having examined public attitudes towards climate change, we turned to look at how it is discussed in the media and how people recall reports on the topic.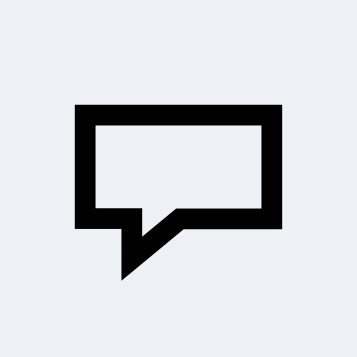 Focus on negative progress
As part of our original report we have identified 3 types of media reporting: negative stories of factual nature, negative stories of emotional nature and stories on positive progress.
| xValue | yValue |
| --- | --- |
| | 37 |
| More emotional | 23 |
| Factual in nature | 38 |
The majority of coverage on climate change is negative (61%), split in two sub-segments – coverage which is factual in nature (38%) and more emotional coverage (23%). There is also a significant share of media content classified as positive (37%), covering examples of progress and commitments being made by a wide variety of actors.
Where can the stories on positive progress be found?
79% of articles in national and international media outlets are of negative nature (combining factual and emotional negative clusters).
| xValue | yValue |
| --- | --- |
| | 21 |
| Negative nature | 79 |
The more widespread national and international media outlets feature heavily stories about the negative progress of climate change. Stories on positive progress are more prominent in local news and trade press. The preponderance of negative stories in national and international media outlets is highly significant, given the wider readership of these publications and their role in setting the media agenda.
People think it's even lower
Our data also showed that only 12% of news stories are recalled to be about positive progress.
We see that what people remember from coverage on climate change is even more negative than the coverage itself. We see that while over a third (37%) of actual coverage is positive in nature, barely 1 in 10 articles are recalled to feature stories about positive progress.
Same trends in social media
Similarly, we saw that the social media discussion is also predominantly negative and this is in line with the way people recall it.
In our analysis we found that negative social media discussions outweigh positive discussions with a ratio of almost 3:1. Like with media coverage, very few (13%) recall social content as mostly positive, suggesting social media supplements the cycle of negative stories.
How does all of this affect our behaviour?
Finally, we wanted to explore the impact of the conversation on climate change we have described on emotions and actual behaviour.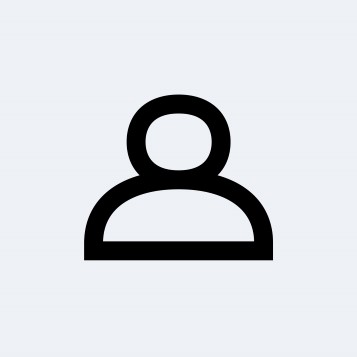 The conversation affects us emotionally
The strong presence of negative coverage and social media discussions makes a lot of people feel even more anxious, angry or powerless.
40% of respondents in our original survey said that climate change makes them feel 'anxious about what might happen to our planet'. Six months later this number remained unchanged (41%) suggesting this feeling of anxiety is a durable emotion associated with climate change among a large share of individuals. This sits alongside a wider spectrum of emotions including anger 'about the lack of effort being made to stop climate change' (35% in December 2019 and 33% in June 2020) and feeling 'powerless to do anything to stop climate change' (27% in both December 2019 and June 2020). These results indicate a complex emotional response to the topic and the conversation around it.
Do individual actions matter?
The fact that people are not seeing sufficiently engaging news of the positive progress that is being made, leads to decreased levels of action.
In addition to practical barriers to changing behaviour such as cost and practicality, we see that a consistent theme across all types of behaviour is the belief that individual actions' impact on climate change would be negligible. This feeling is particularly pronounced among those recalling a higher share of negative stories.
Positive progress inspires!
People who mainly recall positive media exposure show a higher level of inspiration and hope to tackle the climate challenge.
Feeling inspired by what others are doing to tackle climate change is linked to higher rates of pro-climate behaviour. Positive feelings are also strongly enhanced by seeing more positive coverage on climate change. Seeing others leading by example inspires action. On the flip-side, coverage that evoke feelings of powerlessness are linked to lower levels of action.
We need a balanced conversation
People who feel inspired by what they see others doing, or angry at what is not being done, are more likely to take action themselves.
It is not the case that a negative tone to coverage is unhelpful in itself – it is key to report on the seriousness of the problem and it often provokes an emotional response that is linked to action. However, we believe that we need to balance the conversation with positive progress to further inspire pro-climate behaviour.
Vattenfall: Our commitment and the way forward
As a leading European energy company, we recognise that we have a big part to play in combating climate change: that's why we are committed to power climate-smarter living and make fossil free living possible within one generation. We are striving to facilitate this for individuals and businesses by targeting the complete phasing out of fossil fuels.
At Vattenfall, we have a clear roadmap for phasing out remaining fossil based production. We are investing in renewable energy and developing new technology in order to lead the transition. We work together with our partners to phase out fossil fuels in sectors like industry and transport using fossil free electricity.
We recognise that we are just one player amongst many – in our sector and in the economy as a whole. Our aim in conducting this research was to understand the wider system in which we operate. The complicated interactions of media, government, business, and individuals form the context in which we aim to make the change.
We are sharing the research more widely with a spirit of humility, recognising that there are others more qualified to consider its implications than us – we welcome thoughts, considerations and comments of any nature. We openly invite you to join us on our journey towards fossil free living and hope that you share your positive progress on the way. Together we believe we can make this happen.
Insights on the climate conversation
Dr. Renee Lertzman shares her thoughts about the conversation on climate change and its impact on human behaviour.
Download our report
The conversation on climate change and its impact on human behaviour