CO2 roadmap
Climate neutrality for the future is happening.
Facing the challenges
Climate change is one of the greatest challenges of our time. A major effort is underway to limit the Earth's temperature rise to 1.5°C, which would require the world to reach zero net CO2 emissions between 2030 and 2050. To become fossil free within one generation, Vattenfall needs to reduce its carbon dioxide emissions throughout the entire value chain – and it's happening. We are working together with customers, partners, authorities, and cities to achieve this. The goal is climate neutrality for our own operations, those of our suppliers and our customers. We call this our CO2 roadmap.
How our carbon dioxide emissions will be phased out
In 2019, Vattenfall decreased its carbon emissions by 4 million tonnes and by another 7 million tonnes in 2020. Watch the video where Tuomo Hatakka explains the road map for Vattenfall's heat operations to become carbon free.
Reducing our own business emissions
Fossil fuels are not a long-term option for a society that wants to achieve climate neutrality, nor for the Vattenfall of the future. Lignite and hard coal do not longer fit in to our strategy. By divesting our lignite operations in 2016, we have reduced our annual CO2 emissions from 84 million tonnes to 23 million tonnes in 2017. These figures have decreased further to approximately 19 million tonnes in 2019 with the sale of the heat business in Hamburg, the decommissioning of Hemweg 8 in the Netherlands and Reuter C in Berlin in 2019. Vattenfall has decided to completely phase out coal in its heat portfolio in Germany by 2030 and in the Netherlands this was achieved already in 2020. In 2020 we lowered our emissions from around 19 million tonnes to approximately 12 million tonnes. The early closure of Moorburg contributed significantly.
In the Nordic region, Vattenfall's business already today has low emissions with practically 100 percent of the electricity production based on renewable hydro power and low-emitting nuclear production. We aim to become totally climate neutral in the Nordic region by 2025, including its heat business.
In October 2019, Vattenfall's new 2030 emission reduction targets were approved by the Science Based Targets initiative, SBTi, providing external validation that these are in line with requirements to limit global warming to 2 degrees Celsius according to climate science.
Reducing our supplier emissions
Where possible, Vattenfall seeks to reduce its scope 3 emissions. We do this with the support of emissions data from Life Cycle Assessments and through dialogues with suppliers we are making a concerted effort to reduce these emissions. For example: We are targeting strategic suppliers and requiring information on their management of climate aspects while looking for reduction opportunities in connection with new contracts. We are introducing environmental requirements in our public tenders and we support and initiate joint initiatives to reduce emissions throughout the supply chain.
Reducing our customer emissions
Vattenfall's gas customers also account for a significant amount of greenhouse gas emissions. We are working to make it easy and affordable for customers to adopt climate-smarter living habits. This means that we are continuously developing our portfolio of decentralised energy solutions like solar panels, heat pumps, and batteries, and we are making it easier for customers to make informed, economically beneficial, and climate-smart decisions for their heating needs.
We want to make it easier for customers to make climate-smart decisions so that they can be free from fossil fuels within one generation.
Vattenfall's plan to reduce customer emissions to 2030 has also been approved by the Science Based Targets initiative, SBTi, as being in line with what is required to limit global warming to 2 degrees Celsius according to climate science.
Helping customers achieve their climate targets
We are committed to reducing our climate impact across the entire value chain, with a particular focus on helping our customers and partners lower their emissions and achieve their climate targets. We have expanded our product offering to household and business customers to enable them to lower their footprint and/or produce energy themselves. Examples include low-CO2 heat and electricity, e-vehicle charging solutions, solar roofs, heat pumps, smart thermostats and homes, and more. We strive to provide transparency on the climate footprint of our products through life cycle assessments and Environmental Product Declarations. We are also cooperating with energy intensive businesses to reduce CO2 emissions through the electrification of industrial processes.
We believe that Sweden can be a pioneer in this area given that its electricity is comparatively cheap and virtually fossil-free. Electrification has the potential to provide up to nine million tonnes per year of potential CO2 savings in Sweden's steel, cement and refinery industries. There is also the potential to produce renewable fuels in refineries to save six million tonnes per year in the transport sector. We also support the electrification of the transport sector by taking a leading role in developing a charging infrastructure. This is key to phasing out fossil fuels and reaching the national targets for CO2 reductions in all our markets.
The combination of CHP, renewable heat and heat storage creates opportunities for flexible heat and power generation with low CO2 emissions. In our partnerships with the cities of Uppsala, Berlin and Amsterdam, we are working on plans to develop a path to climate neutrality and still deliver on our customers' expectations of the supply of affordable electricity and heat.
Related content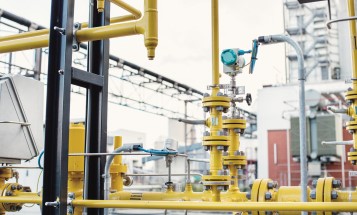 We are forming partnerships in different fields and industries to reach climate goals.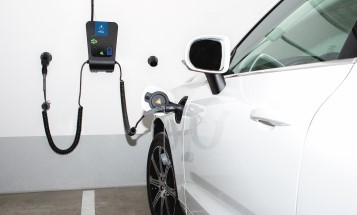 We are committed to electrifying society as a way to help turn the tide on climate change.