Environmental responsibility
Sustainable use of resources
Vattenfall is committed to sustainable use of resources. We want to reduce our environmental footprint and contribute to the transition to a circular economy. When it comes to resource management, this means we consider life cycle aspects, optimise the use of resources in all operations, and substitute or avoid the use of hazardous chemicals.
Improving resource efficiency generates positive environmental effects such as reducing emissions and waste while also leading to lower costs, thereby improving Vattenfall's competitiveness.
Life cycle assessments
Life cycle assessments (LCAs) examine the environmental aspects of the whole life cycle of a product or service, from sourcing of raw materials to end-of-life aspects. Vattenfall has been using LCAs as a tool for evaluating and mapping the environmental impact of the electricity generation activities since the early 1990s. The environmental impact of generating electricity is described from a life cycle perspective covering:
Construction of power plants
Fuel production
Operations and maintenance (including reinvestments and waste management)
Dismantling of power plants
The LCA approach helps us to set priorities by identifying where environmental impacts arise and where measures need to be applied to reduce them. It is also beneficial when evaluating the environmental performance of new energy solutions, to ensure high environmental performance throughout the value chain.
Life cycle assessment
Read Vattenfall's Life Cycle Assessment (LCA) for electricity generation.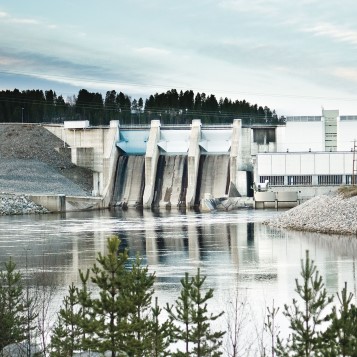 Environmental Product Declarations
Our customers in the Nordic countries are able to buy electricity with verified environmental data from certified Environmental Product Declarations. An EPD is based on a life cycle assessment according to international standards (ISO 14025,14040 and 14044) and offers information on resource consumption, emissions, waste amounts and land use per kWh generated electricity.
The overall purpose of the EPD is to provide relevant, verified and comparable information about the environmental impacts from our electricity generation. It is a transparent process and the information is made available to our customers, and other interested stakeholders, so that they can assess the environmental impact of their electricity use. Vattenfall's EPD for electricity also includes information on impacts on biodiversity and an environmental risk assessment.
Verified environmental data
An Environmental Product Declaration (EPD) offers information on resource consumption, emissions, waste amounts and land use per kWh generated electricity.
Water resources
Water is a crucial resource for Vattenfall's operations. Vattenfall strives to make the use of water more efficient and minimise any impacts from our operations.
In combustion and nuclear power plants, water is used as a cooling agent for operating the facilities. The largest amount of cooling water is used in our nuclear power plants in Sweden.
For Vattenfall's hydropower operations, water is both the energy resource and the location of the operations. Hydropower has an important role as a largely emission free and renewable energy source, and as a way of storing energy and balancing energy sources such as solar energy and wind power. The construction of hydropower plants has also had a significant impact on the environment by changing the natural flow regime of rivers and affecting species diversity.
Waste hierarchy
Vattenfall is committed to working in accordance with the waste hierarchy. The waste hierarchy sets out options for managing waste in order of what is best for the environment: prevent, reduce, reuse, recycle, recover and dispose. At the local level, various activities are carried out to prevent and reduce waste as well as to optimise reuse and recycling. For example, in some plants, heat and electricity are generated through the incineration of combustible waste, which is a way of recovering its energy.
Our operations generate various types of waste and byproducts. Combustion of all solid fuels such as hard coal, biomass and waste, generate ash and hard coal combustion also generates gypsum. Nuclear power plants generate radioactive waste. Waste is identified, classified and managed within the framework of the applicable national laws. At local level, various activities are conducted to prevent and reduce waste as well as to optimise reuse and recycling rates as far as possible.
Waste management
For a long time, waste management has been based on the waste hierarchy but with circular thinking we have to give even more thought to how to create more value and waste less resources. Someone else's waste can be a resource for us.
Our waste is divided into three main categories
Non-hazardous waste (most of the waste)
Hazardous waste (e.g. fly ash from waste incineration)
Radioactive waste (from nuclear power plants)
How we manage waste, depends on the type of waste and regulation. We apply the waste hierarchy according to the EU Waste Framework Directive. We try to increase the reuse of by-products created by our operations.
Non-hazardous waste is recycled where possible, and if it can't be recycled, it is recovered or disposed of. This category includes, for example, waste from our administrative offices.
Hazardous waste is recovered or deposited.
Waste from construction and the decommissioning of power plants, distribution grids, etc., is handled in accordance with the respective national legislation.
We promote the reuse and recycling of construction waste.
Waste from IT is handled locally by the vendor of the equipment, or by specialised companies.
Byproducts
Combustion of solid fuels and flue-gas cleaning result in large amounts of ash and gypsum – they are considered by-products. We reuse ash and other by-products, which means less consumption of new resources. This also significantly reduces the amount of ash that has to be deposited.
Ash from hard coal-fired plants and gypsum from flue-gas desulphurisation are the most significant by-products in our operations. The gypsum is sold to Europe's gypsum and cement industry. Most of our fly ash from hard coal combustion will be used as an ingredient for concrete. Bottom ash and granules are used for road construction.
Related link
Read more on how residues from coal-fired power plants are used as resources.
Related content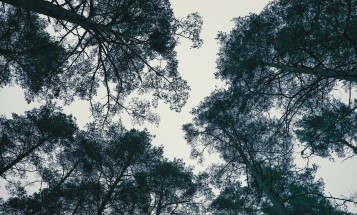 Vattenfall takes environmental aspects into account in all managerial decisions.
See also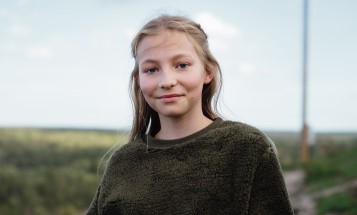 We have decided to make the biggest leap yet to reduce the impact of climate change.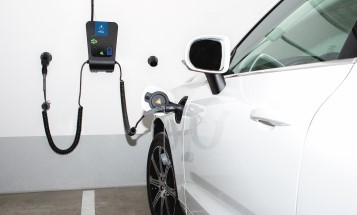 We are committed to electrifying society as a way to help turn the tide on climate change.