Our business model
Vattenfall is an integrated energy company with the customer at the core of our business.
We believe sustainable growth will guide us into the future.
The following section describes our business model and the value we generate for our stakeholders by applying the six capital inputs of the International Integrated Reporting (IR) Framework.
Our business activities
Electricity generation
Vattenfall produces electricity from many types of energy sources, including hydro, nuclear, coal, natural gas, wind, solar, biomass and waste. We are actively phasing out fossil fuels and investing to expand renewable
generation.
Electricity distribution
Vattenfall conducts electricity grid operations in Sweden, a component of which is enabling customers to feed self-generating electricity into the grid. Electricity distribution is a regulated monopoly business that is supervised by national grid authorities
Sales of electricity, heat and gas
Vattenfall sells electricity, heat and gas to consumers and business customers. We focus on optimising the customer experience by offering various price and service models and by giving customers opportunities to reduce their environmental impact.
District heating
Vattenfall is one of Europe's largest producers and distributors of district heating, supplying households and industries in metropolitan areas. In partnership with cities and regions we are driving the transformation towards fossil-free heating solutions, such as by integrating surplus or waste heat from third parties in our district heating networks.
Energy services and decentralised generation
Vattenfall offers energy services, including battery storage, network services, charging solutions for electric vehicles, solar panels, heat pumps and smart meters. We also provide market services and access to marketplaces where customers can buy and sell electricity, as well as solutions for customers to optimise their energy use.
Our value chain
We generate value for our stakeholders by applying the six capital inputs of the International Integrated Reporting (IR) Framework.
UN's Sustainable Development Goals
Vattenfall's activities contribute to the achievement of the UN's Sustainable Development Goals (SDGs), which are a collection of 17 global goals that were adopted in 2015 by more than 150 countries. Though adopted by governments, our strong belief is that businesses and industries play a decisive role in the extent to which these goals are achieved.
In 2016, we identified six SDGs that are the most relevant for Vattenfall and where we can have the greatest global impact, these goals remain valid internally and for our stakeholders, and they are reflected in our strategy.
Our prioritised UN goals
7
Affordable and clean energy
9
Industry, innovation and infrastructure
11
Sustainable cities and communities
12
Sustainable consumption and production
17
Partnership for the goals
Vattenfall also contributes to many other SDGs, including those in support of human rights, both at a local level and indirectly through our supply chain.
See also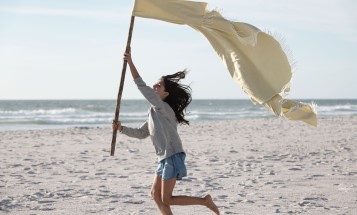 Fossil free electricity can contribute to economic growth and social progress.