Biomass
One component in Vattenfall's CO2 neutral energy mix is biomass.
In addition to biogas and biomethane, the term biomass generally also includes forest residues from forestry, by-products from the wood processing industry such as sawdust and untreated wood residues and yields from short rotation plantations.
Sustainable biomass worldwide
Vattenfall is one of the largest European stakeholders in the global markets for sustainable bioenergy, trades a wide range of sustainable biomass products every year and has been one of the most active on the global biomass market. With a focus on sustainability, quality and flexibility throughout our supply chain, we offer a range of tailored biomass supply solutions.
Vattenfall offers internationally standardised products such as wood pellets and wood chips. We also trade in financial biomass instruments such as OTC Argus Wood Pellet Swaps. In order to ensure that biomass for energy leads to a meaningful CO2 reduction, cultivation, production and transport must be controlled and sustainable. Vattenfall Energy Trading is certified by SBP, FSC® and ENplus®.
As a founding member of the SBP (Sustainable Biomass Program), Vattenfall Energy Trading was involved in the development of global sustainability standards for biomass.
At Vattenfall we also conduct biomass supply and trading activities. The focus is on internationally traded standardised products as pellets (both, industrial and residential) and wood chips, originating from Europe, the US and Canada. Over 15 of Vattenfall's plants are powered entirely or partially by biomass. They are located in Sweden, Germany and the Netherlands.
In cooperation with farmers from Brandenburg and the western part of Poland, the Vattenfall subsidiary Energy Crops GmbH operates energy wood plantations – also called short-rotation coppice (SRC) – with fast-growing tree species, mostly poplars and some willow. The trees are planted for a period of up to 20 years and can be harvested every two to four years.
Biomass sourcing
Cultivation and production of biomass must be carried out in a controlled, sustainable manner to ensure meaningful CO2 reduction.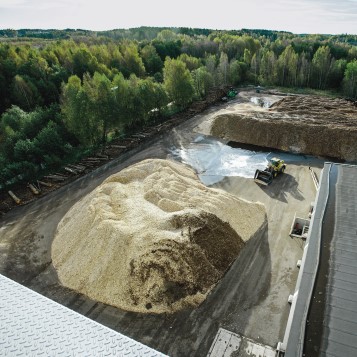 See also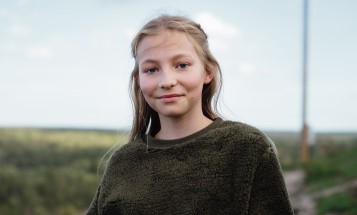 We have decided to make the biggest leap yet to reduce the impact of climate change.